Saturday
Our Saturday morning began bright and early! Ryan headed off to the gym first thing and I opted for a rest day, so I got a little work done on the computer and, once Chase was up, I made a big breakfast for the three of us to enjoy together, including Greek yogurt pancakes and scrambled eggs.
After breakfast, we took Sadie on a two-mile walk around our neighborhood and hoped to beat the rain that was on the forecast for 10 a.m.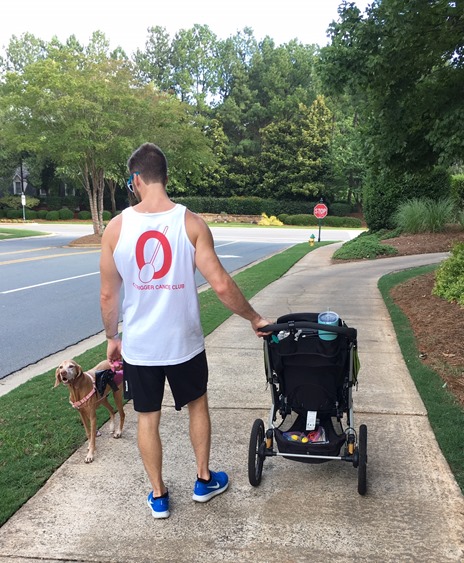 It didn't end up raining until the late afternoon but we played it safe and scrapped our boating plans in favor of spending the rest of our morning at Discovery Place in the city.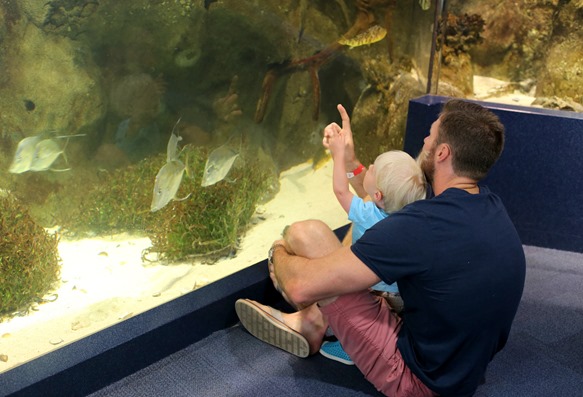 A membership to Discovery Place and Discovery Place Kids for our family has been more than worth the money and we love visiting the museums/play-places when the weather is a little iffy and we need something fun to do indoors with Chase. He seems to enjoy it more and more as he gets older!
Ryan and I both really love trivia and it seems like Chase inherited this love because we had to pry him away from the trivia station… Either that or he just loves pressing buttons right now (<— More likely).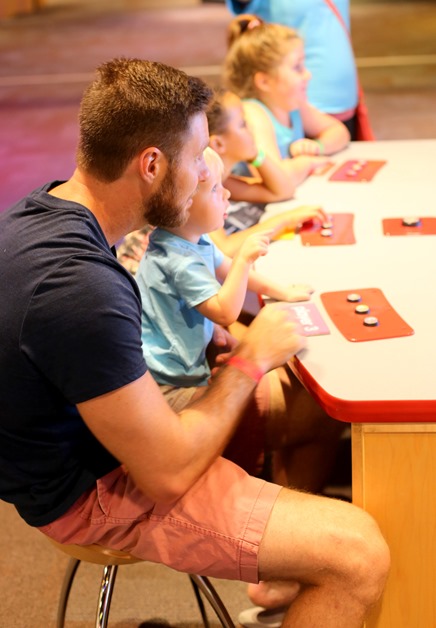 We lucked out during our visit to Discovery Place on Saturday because the traveling Ripley's Believe It Or Not exhibition was available to explore inside the museum!
Fun fact: Did you know Prince was only 5'2''!?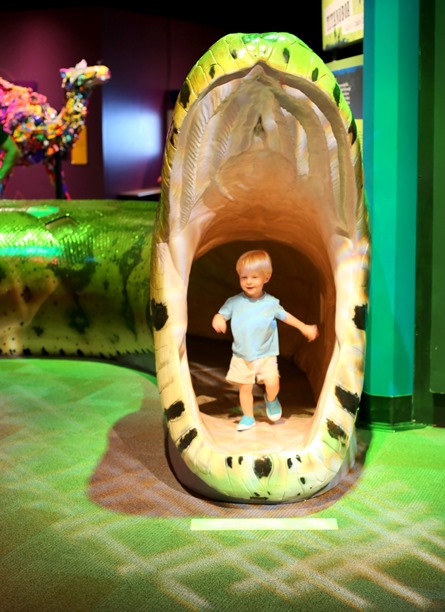 We spent right around two hours at the museum before ordering some fresh made-to-order mini apple cider doughnuts to enjoy before driving home.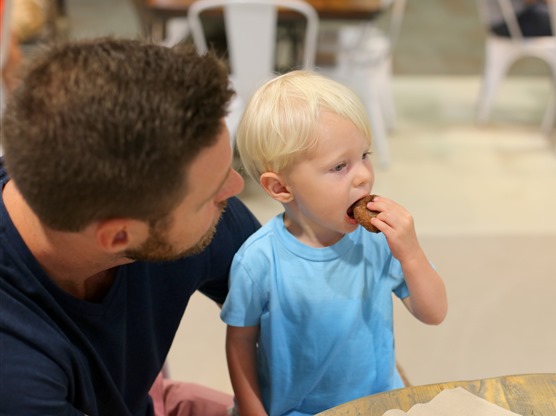 Holy cow those things were GOOD.
While we drove home, I placed a quick online order for us for sandwiches from Fresh Chef Kitchen so we had something to eat the minute we walked through the door.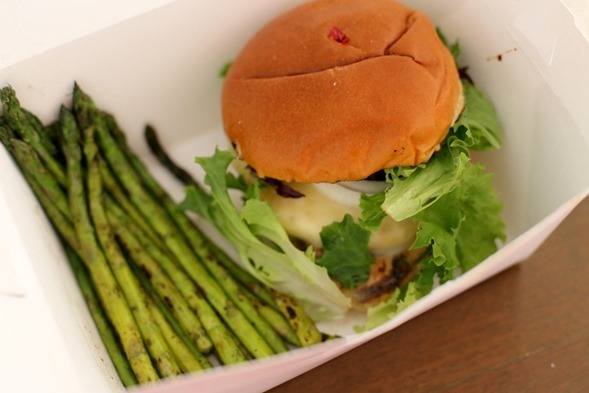 Once we were all full, Chase went down for his nap while Ryan and I worked around the house and multi-tasked by folding laundry and watching another episode of House of Cards.
The rain started pouring as Chase slept, so we figured another indoor activity would be best for the afternoon and Ryan suggested a return to the Sea Life Aquarium in Concord since Chase's love for marine life knows no bounds these days.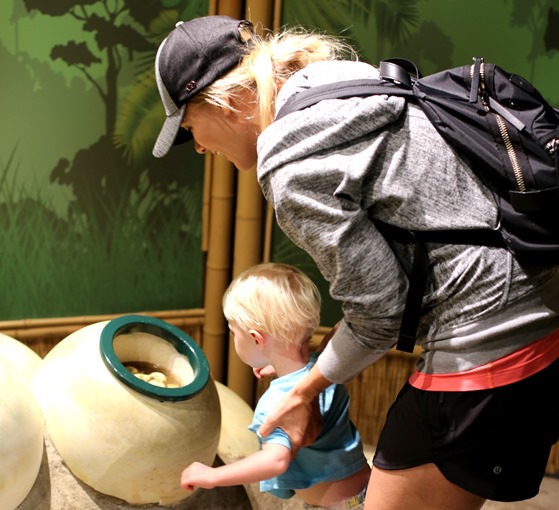 He loved the new turtle exhibit but spent most of his time searching the tanks for Dory and Nemo. Thankfully the aquarium did not disappoint! They had both clown fish and royal blue tangs, so Chase finally FOUND Dory and Nemo and was in heaven.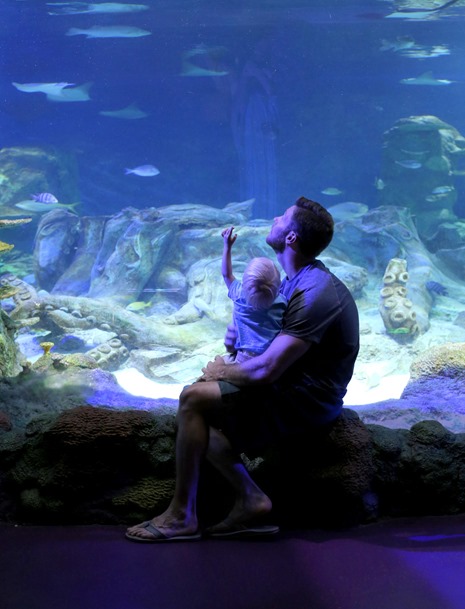 Since the aquarium is located in a mall and it was pouring down rain when we were finished, we decided to walk to Bass Pro Shop to browse around a little since we figured it would be a place Chase would love thanks to lots of boats, animals and more fish.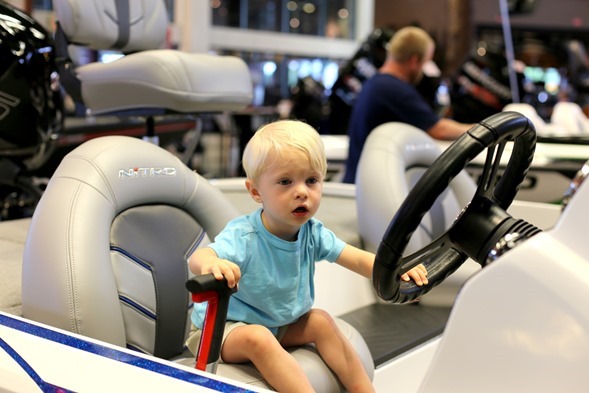 The kind man working near the boats offered to let Chase "drive" a boat which made his day. What a cute lil' captain!
By the time we arrived back home from the mall, it was nearly 7 p.m. so we did the "express version" of Chase's bed time routine after dinner and eventually Ryan and I crashed hard on the couch and I ate two of my chocolate chip almond butter bars to satisfy my sweet tooth!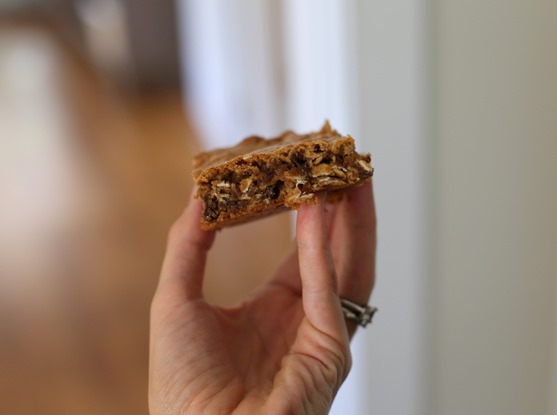 I couldn't keep my eyes open for very long on the couch and ended up passing out in bed by 9:15 p.m. like the party animal I am!
Sunday
My early night's sleep on Saturday night must have paid off because I woke up feeling awfully energetic and suggested a family hike at Lake Norman State Park to my little gang. Chase gets so excited anytime he sees the hiking backpack!
We made it to the trails by 9 a.m. and hiked five and a half miles with Sadie leading the way.
(In case you are extra observant, yes I did wear the same outfit two days in a row. No shame.)
We took a snack break about halfway through but made it back to Ryan's car in just over two hours.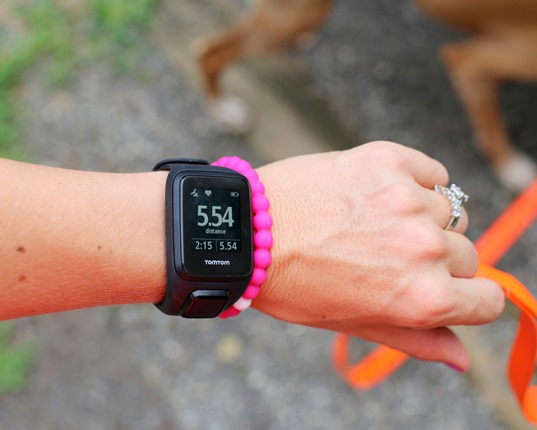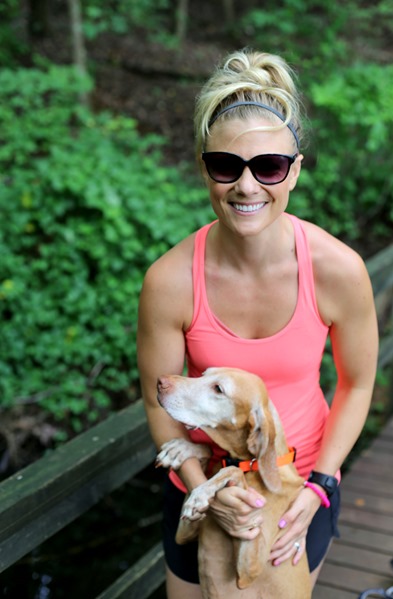 After a quick pit-stop at the grocery store, Chase was ready for a smoothie and a nap when we got home, so I whipped up a smoothie for him and his and hers smoothies for me and Ryan. Once Chase was snoozing away in his crib, I began working on this blog post while Ryan did some work in the yard.
The rest of our Sunday was spent at Hope Park in Mooresville searching for the 32 hidden race cars hidden around the playground which entertained Chase to no end!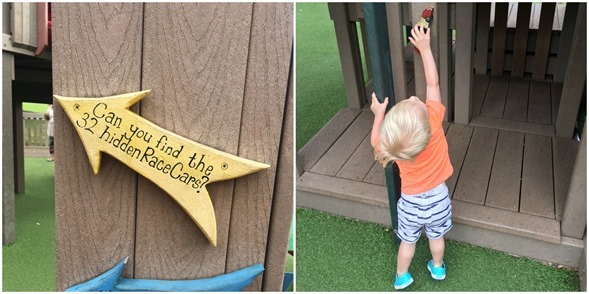 We made it back home around 6:15 p.m. and had a low key Sunday evening: Bath + bed time for Chase + Reading in bed for me and Ryan!

And now I'm off to hit the ground running on this beautiful Monday morning! Hope you all have a fantastic week!

Good morning to my favorite internet friends! How's it going!? I hope you all had a great weekend. Even though ours included more rain than I would've liked on Saturday which put a little damper on our swimming plans, we still managed to have a good time, even if most of it was indoors.