Our anniversary yesterday started out on a fairly unrelaxing note. Since we skipped the long run we had planned as part of our half marathon training on Saturday, that meant we had to cram it in on Sunday morning.
My Garmin wasn't charged, so I'm not exactly sure how far we ran, but we ran the 10K course from the Race for the Cure that we did earlier this month and kept going for another 15 – 20 minutes. I'm thinking we did right around 8 miles.
The run was actually enjoyable! Ryan and I both appreciated the change in scenery, and considering most of our run took place along the water it was a beautiful way to start the day.
Post run we showered back at the hotel before meeting up with my parents for a fancy brunch at Marchand's, a wonderful restaurant located inside the hotel.
I didn't take pictures of all the display stations like I did last time we went to this brunch because I was too hungry to think about anything other than eating.
My mom, dad, Ryan and I all made a beeline for the seafood station and loaded up on crab claws and crab legs. I also filled my plate with pulled pork, caramelized onions, roasted potatoes, broccoli rabe, and a tomato and cucumber salad.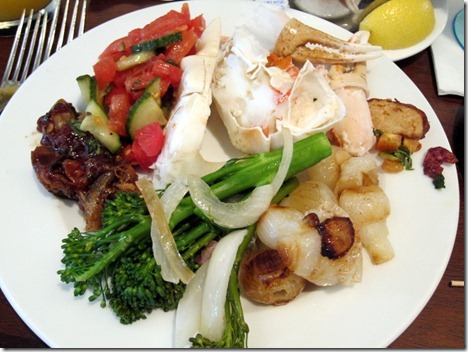 I had seconds of the craw legs before it was time for dessert.
I filled my plate with sweet treats thinking I would be sharing with everyone, but I ended up dominating the entire plate myself, leaving only half of the tiramisu cupcake remaining.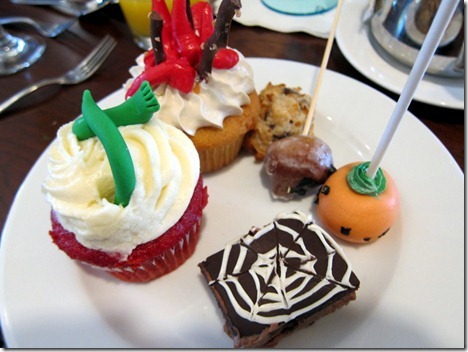 I also grabbed three more of the mini glazed doughnuts on a stick because they were so darn tasty. Ryan and I thought the glaze had a slight lemon flavor that made them extra fantastic.
Our Wedding Cake: One Year Later
We all hung out at the brunch for a good two hours, nibbling at more goodies from the amazing buffet, sipping hot tea and mimosas before heading home for a very special moment!
Recognize this baby?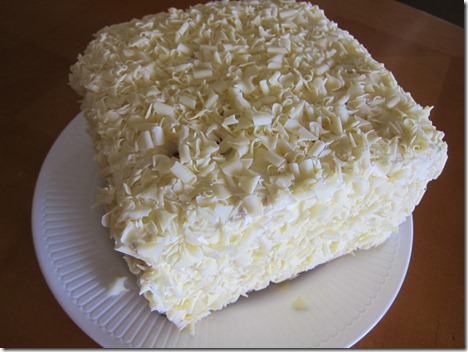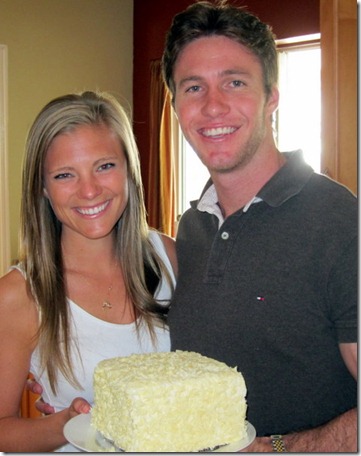 It's the top tier of our wedding cake!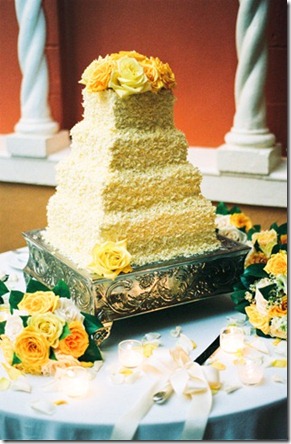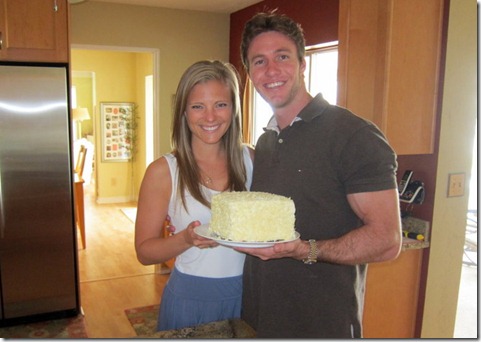 We froze it in my parents' freezer for the past year and on Saturday moved the cake from the freezer to the fridge before placing it on the counter top three hours before we planned to eat it on Sunday.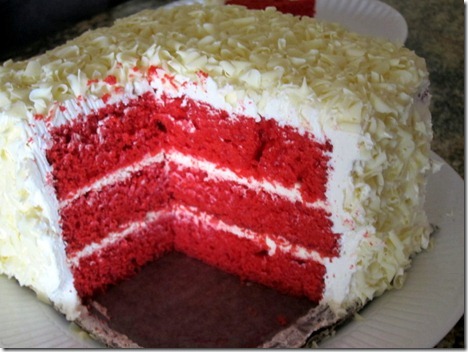 We were all surprised at just how well our cake held up! It was still very tasty and the red velvet cake and white chocolate mousse filling still tasted great, though the cake was a bit drier than it was on our wedding day.
The buttercream icing wasn't nearly as good as it was a year ago, but we were just happy our cake was edible! It was so fun to be able to eat something from that special day a year later.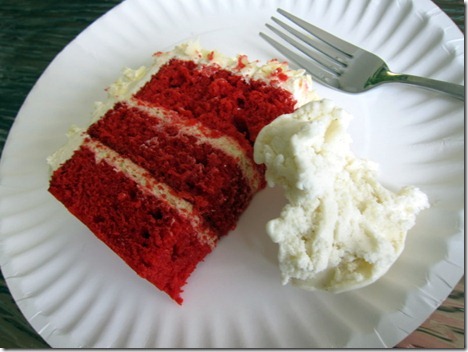 Oh! And for those of you who asked, Ryan loved the anniversary gift I made for him. Yay!