It's amazing what beautiful weather seems to do to people's spirits. Today was an absolutely gorgeous day in Ocala. As we headed to church after breakfast this morning, there was a slight chill in the air that I sure hopes sticks around for a while. I spotted lightweight scarves and boots at church this morning!
After church, Ryan and I swung by Starbucks and I ordered a cappuccino with no fear of the hot beverage causing me to overheat and sweat the moment I walked outside. It was glorious!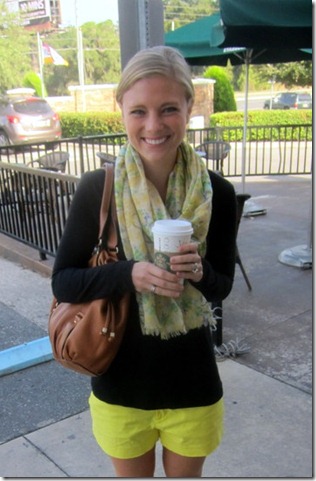 Following our quick coffee break, we headed to Gander Mountain because Ryan needed to stock up on food and fuel for his mini stove for an upcoming hiking trip he's taking on the Appalachian Trail with a few of his friends.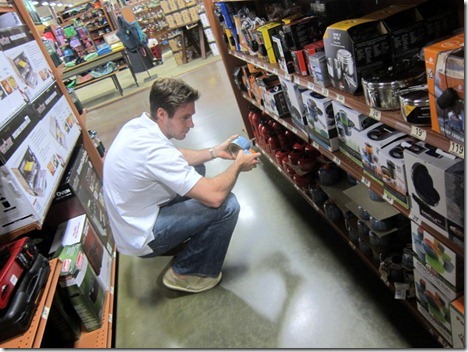 I told Ryan Gander Mountain is like his version of my TJMaxx. It's a place full of random treasures and if you keep digging you'll find something fabulous or something completely ridiculous. A trip there is always amusing.
I laughed out loud when I stumbled upon sporks in size extra medium.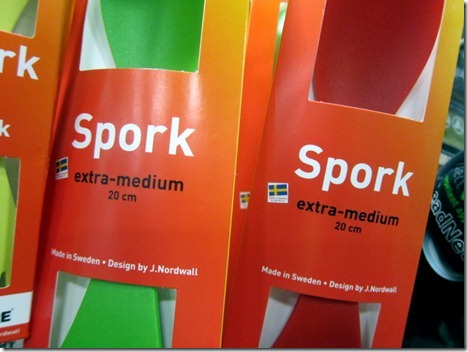 Is that even a size!?
The whole "extra medium" thing made me laugh because Ryan always tells people he's a size extra medium whenever he's asked (at races, etc.) because the reactions he receives are always quite humorous. Apparently is is a legitimate size in sporkland.
On our way home from Gander Mountain, we made two pit stops.
First, we swung by a local art fair and wandered around eating kettle corn as we looked at the paintings, photographs, sculptures and pottery.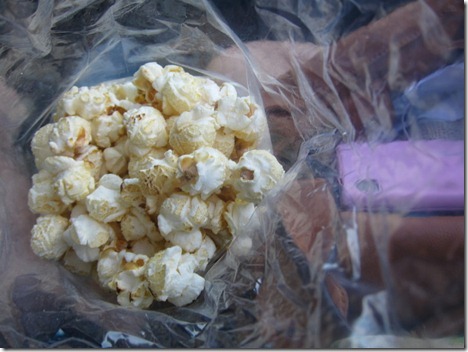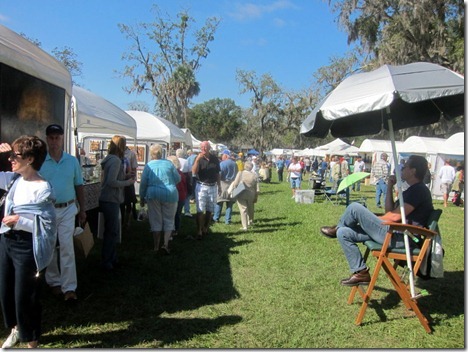 The award for best vendor name?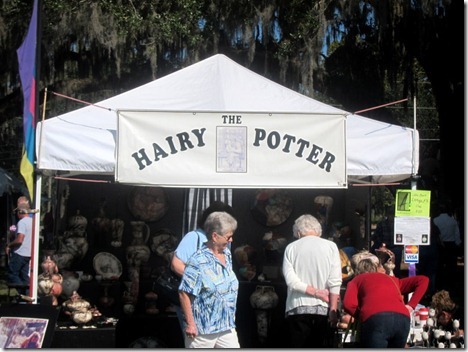 Ten points for Gryffindor!
After the art fair and a quick trip to the grocery store, we made it home
Lunch came in the form of a smoothie because I was too lazy to assemble anything that took longer than three minutes.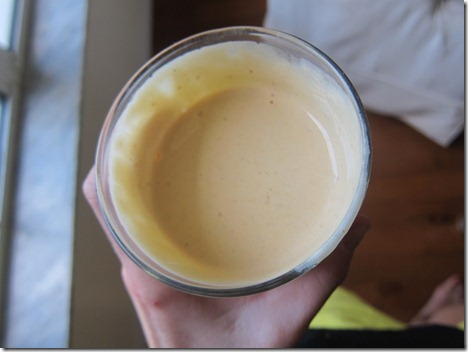 I made myself a pumpkin smoothie that included:
1 1/2 frozen banana
1/2 cup pumpkin
1/2 cup vanilla Greek yogurt
1 scoop GNC 100 % whey vanilla cream protein powder
A few shakes of pumpkin pie spice
1 spoonful almond butter
Enough milk to get everything moving
Then it was time for a walk with Sadie! Since we were out and about all morning, we knew Sadie needed some quality exercise, so we took her to the nearby hiking trails for a three-mile walk.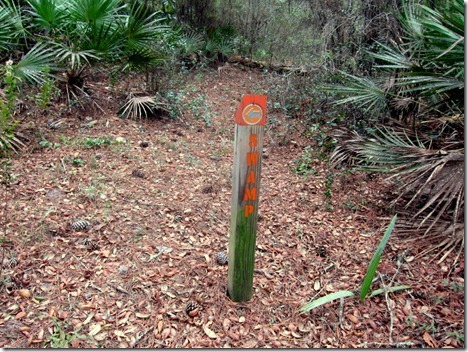 We just arrived home in time for a crock pot dinner!
I have some autumn crafting and Hocus Pocus-watching on the agenda for this evening as well. I bought three fun fabrics at Hobby Lobby yesterday and will report back with the finished product tomorrow!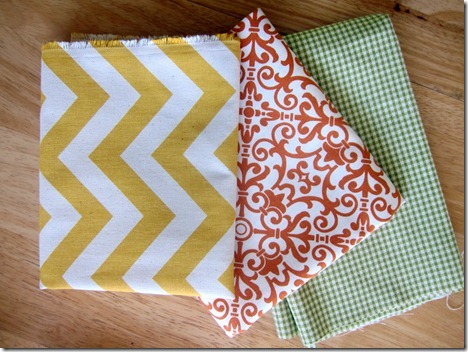 Enjoy the rest of your night!