At yesterday's art fair, Ryan and I gravitated toward the gorgeous photography booths that showcased images of vibrant leaves, snow-covered cabins and lush mountains saturated with bright yellow, orange and red leaves. I told him to enjoy looking at the seasons, because seasons aren't something we experience to the fullest in Florida.
Well, Mother Nature is trying to make me eat my words, because we awoke to temperatures hovering around 50 degrees today. That's all people were talking about at the gym this morning. Chilly weather sends Floridians into a tizzy!
It also makes Sadie extra spunky, which is something I wasn't sure was even possible. Yes, crazy just got crazier. Let's just say our morning walk was energetic.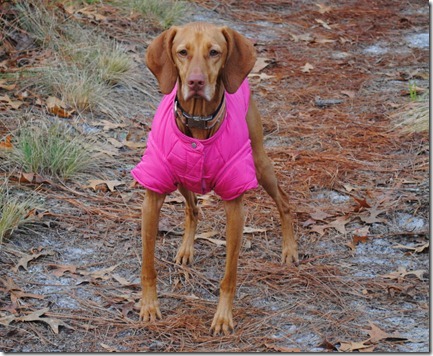 Sadie wore her little pink puffer vest and bounded around the neighborhood in all her glory. She gets a little too excited to wear her winter gear. She loves to burrow under blankets and cuddle, so I can only assume sweaters and jackets make her feel extra cozy.
Workout
My morning workout began with the same 20 minute treadmill interval workout I did last Monday. I was a sweaty mess after covering right around two miles. My face was bright red and did not stop dripping sweat as I finished my workout with the total body superset routine from Tina's Best Body Boot Camp.
Breakfast
Breakfast started with a banana that I ate while preparing myself a bowl of scrambled eggs with salsa and half of an avocado.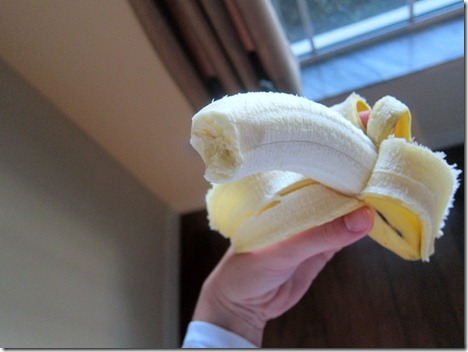 The highlight of today's breakfast came in a mug!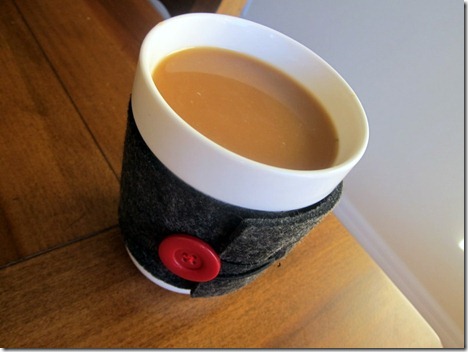 One of my all-time favorite coffee flavors is The Fresh Market's peppermint crème coffee, but since we live nowhere near a Fresh Market, Godiva's peppermint mocha coffee caught my eye at Publix yesterday and seemed like it could be a solid replacement.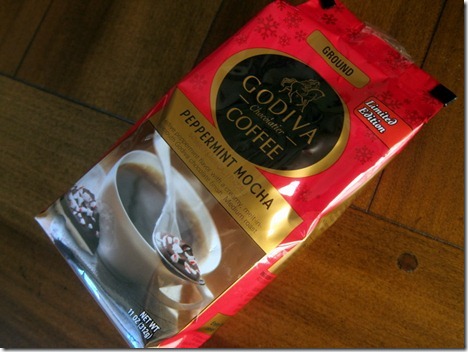 I feel like I should exclusively drink autumn-appropriate flavored coffee through November, but since I broke down and listened to the Rockin' Holidays station on Pandora on Friday for an hour, I figured I'm fighting a losing battle when it comes to resisting holiday cheer and brewed myself a cup of peppermint mocha coffee this morning.
It was glorious!
Now I'm listening to the "Halloween Party" station on Pandora and trying to redirect my holiday enthusiasm toward the holiday that's actually approaching us this week.
Question of the Morning
Flavored coffee: Yay or nay?
If you like flavored coffee, what is your favorite flavor?