Will and Alex are so smart for planning a wedding weekend. I can tell that the couple is loving the extra time with family and friends leading up to their wedding ceremony and reception this evening.
Last night while the bride and groom-to-be enjoyed an intimate dinner with the bride's extended family, a bunch of the other guests got together for dinner.
I made reservations for our group of 14 at the Falcon's Nest, a restaurant and bar located on the property of the resort where we are all staying for the weekend.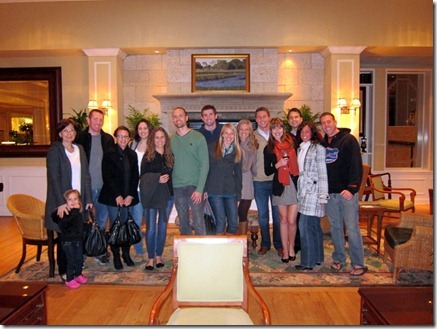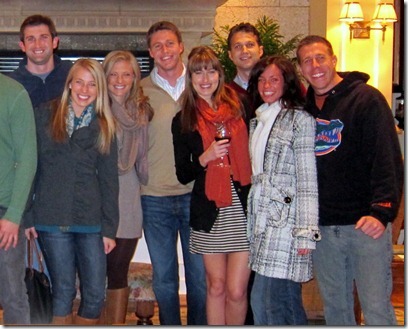 When we arrived, everyone ordered drinks. Pitchers of Blue Moon were passed around and I filled up my glass, topped off with an orange, of course!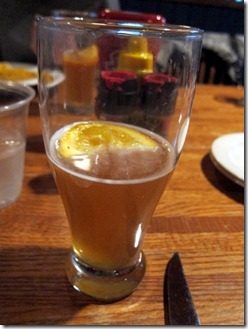 Ryan ordered tempura green beans as an appetizer for the table and I dug in! They were easily my favorite dish the evening.
At lot of us ordered the Right Wing salad, with high hopes for lots of avocado, edamame and pistachios, as the menu specified, but when our salads came out, they were rather unimpressive, as most of the toppings were pretty sparse and the avocado was completely forgotten.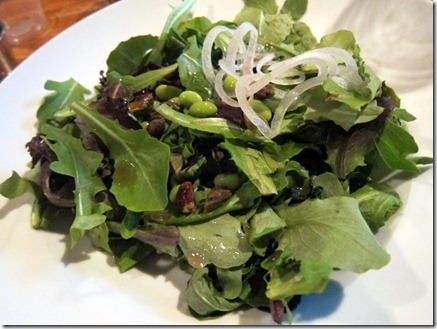 I told Ryan that they opened a bag of spring mix and served it to me.

Luckily, our waiter was very kind and brought out the missing avocado.
I also ordered a side of onions rings which basically became my entrée.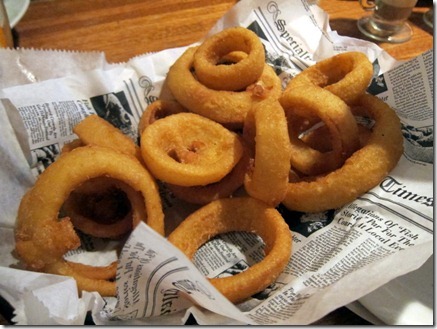 Plus lots of ketchup for dippin'!
The rest of the night was spent right off the beach at a bonfire with loads of s'mores and more drinks. I didn't take any pictures, but I did load up on s'mores… four of them, baby. Hey, they were too good to resist and how often do you get to make s'mores over a bonfire? 
A few of us discussed s'mores techniques at length and decided the best s'mores are made with a slab of chocolate sandwiched between two melted marshmallows and graham crackers. It makes the chocolate nice and melted!
My sister, Ross, Ryan and I are all sharing a room and for some reason couldn't sleep in the morning and were all awake to see the sunrise.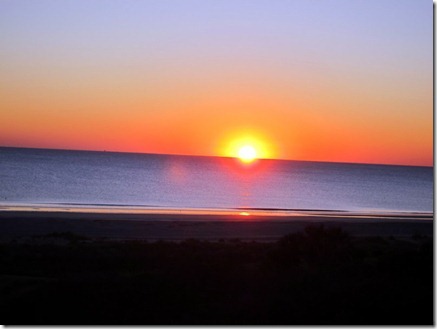 Nothin' beats a beach sunrise.
After a quick breakfast at the hotel, we joined up with our group for a 9 a.m. church service before eating lunch and gathering again for a beach bike ride!
Beach Bike Ride
The bride and groom arranged for everyone to get a free one-hour bike rental at some point during the weekend and we decided to get a fun group together to take advantage of the fun activity.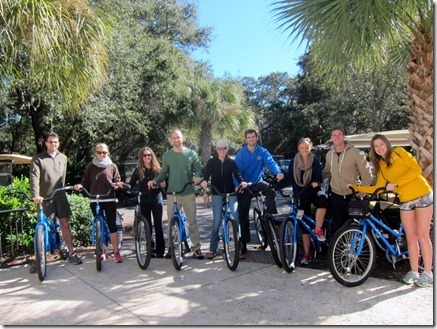 We had an awesome time exploring the resort and taking our bikes along paths and on the beach.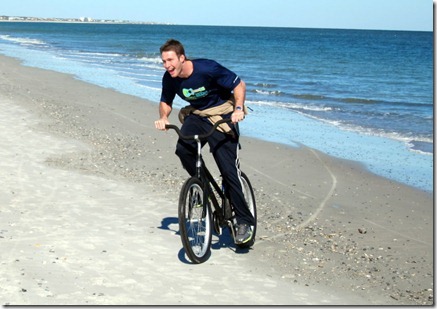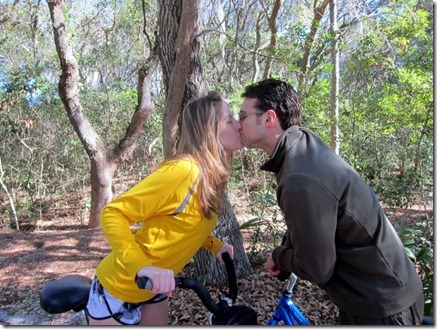 (Yes, Merri and Pete are the cutest.

)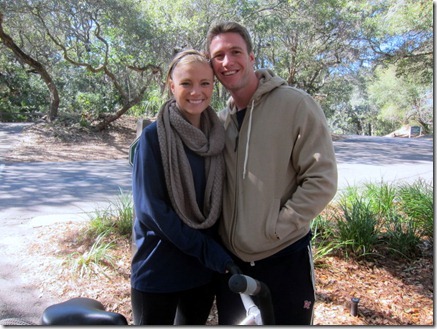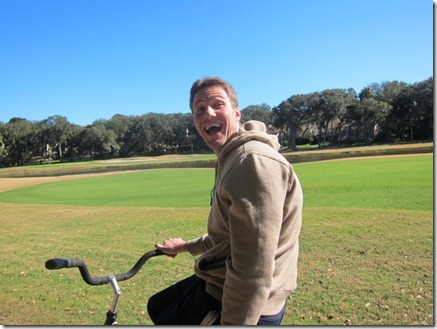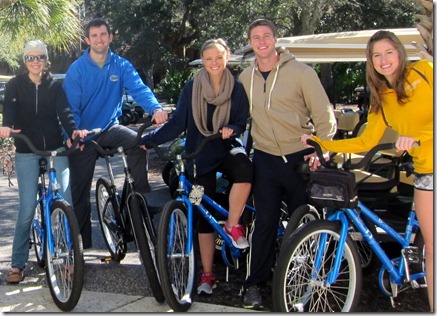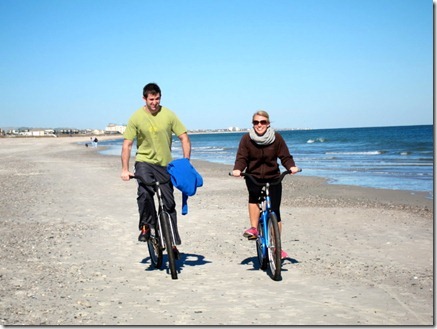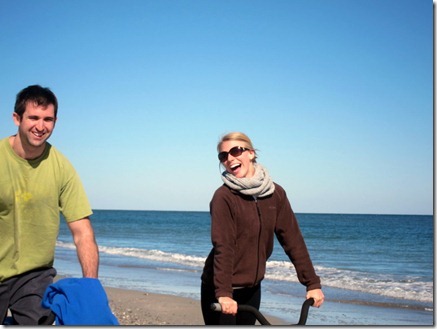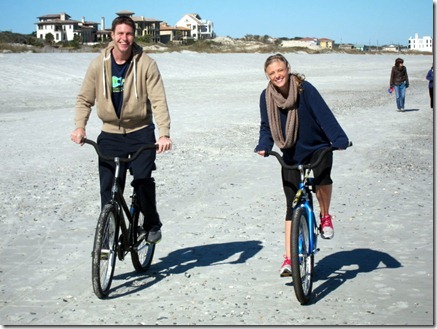 Beach bike riding is hard but so much fun!
Time to shower before the ceremony. Will and Alex are getting married on the beach and there is not a cloud in the sky. It's going to be a wonderful wedding!