Hello and happy Thursday! I hope your morning is going well so far!
Things over here began on a delicious note with a veggie-packed egg and turkey bacon scramble that I made with shredded mozzarella cheese and topped with avocado for a punch of healthy fats.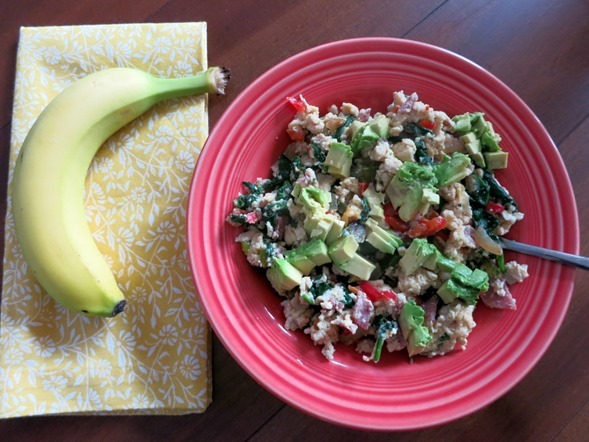 Plus, a banana on the side!
I'm hoping this breakfast will do a decent job of fueling me through the 9 a.m. indoor cycling class I will be teaching as soon as this blog post goes up!
But let's back up a bit to yesterday…
My Wednesday was spent mostly at the gym working, but I did manage to break away in the mid-morning to take a BodyPump class.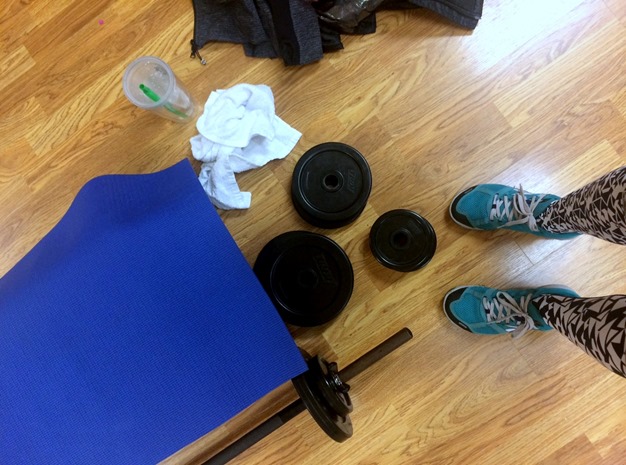 If I can make it work with my work and teaching schedule, I'd love to start trying to make it to one or two BodyPump classes a week. I just love that class so darn much!
After class, I drove back to the gym, ate lunch in the break room and worked through most of the early afternoon before heading out for a special activity! Yesterday, our Girls On The Run team reunited to donate the dog beds we made as part of our community service project.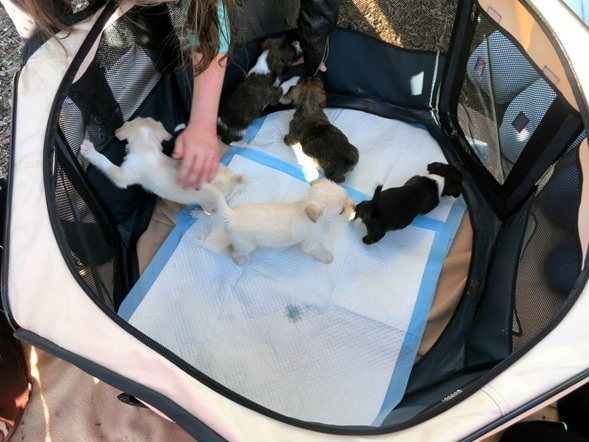 Last season, we put together a bunch of fleece dog beds for a local animal rescue and yesterday we were able to meet some of the adorable adoptable puppies who will be using our beds while they stay at Ironstone Lane Rescue & Stables.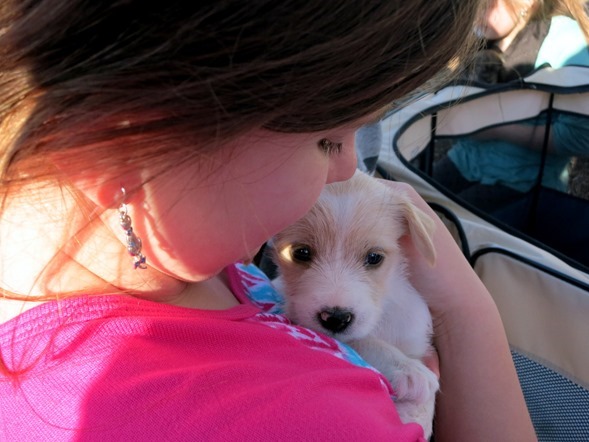 We met five adorable shih tzu-mix pups and the girls absolutely fell in love. All of the puppies were so cute and clumsy!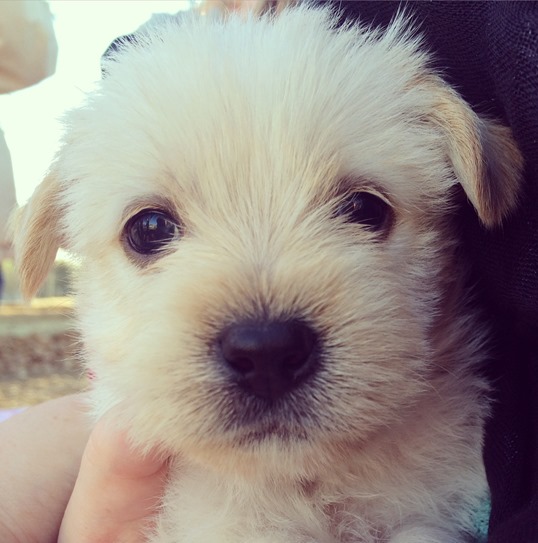 When the puppies arrived, they were wide awake and ready to play, but about 30 minutes later, a bunch of the girls were cuddling puppies that were fast asleep!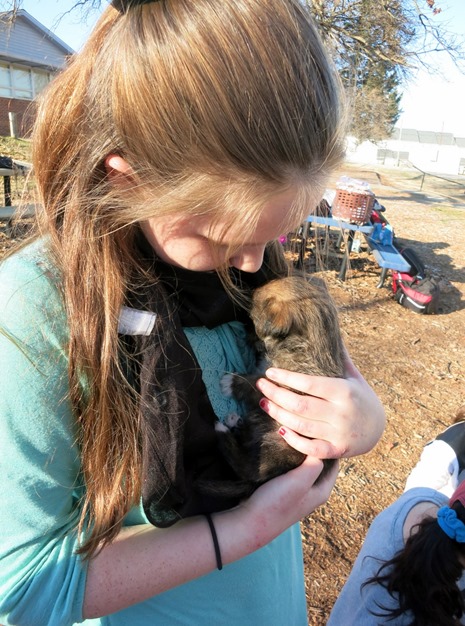 All of the puppies you see above are currently up for adoption through Ironstone Lane Rescue, so if you or someone you know is in the market for a new furry friend who needs a loving home, keep these sweet puppies in mind!  
And now I've got to run. I'll see you guys after lunch!