The press trip I took at the end of the week last week was really cool! I was invited to Itasca by NOW Foods to tour their plant and learn more about their natural and organic foods and loved connecting with fellow bloggers and social media professionals who share an interest in healthy living.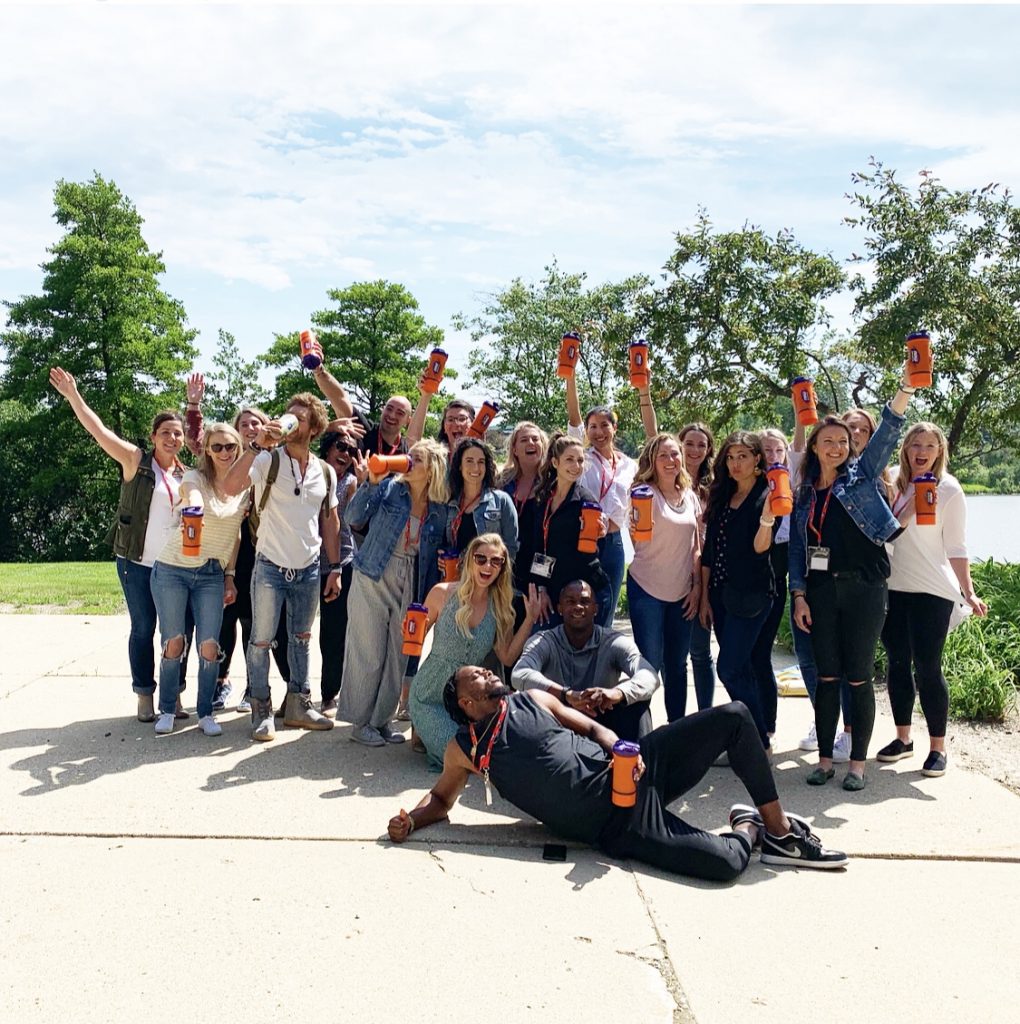 The trip was short and I was in Illinois for just over 24 hours. I arrived home around 10:30 p.m. on Friday night and majorly lucked out because I was able to spend Father's Day weekend with my two favorite dads — My dad and Ryan! My dad coordinated his flight to Charlotte from Jacksonville to arrive at the same time I landed back in town from Chicago on Friday night and despite our late arrival, we both got a bit of a second wind when we saw each other and chatted away until we made ourselves go to bed after midnight.
Saturday + Sunday
The real family fun began on Saturday morning! My mom arrived in Charlotte ahead of my dad to help watch the boys last week and also join me on my visit to see her sister and my Aunt Laurie so we had a full house. The boys were in heaven with Mae and Pop in town and we made the most of our time together.
We spent nearly all day on Saturday and Sunday outside! We went on a few walks to the park in our neighborhood and meandered along the marina and fed the fish.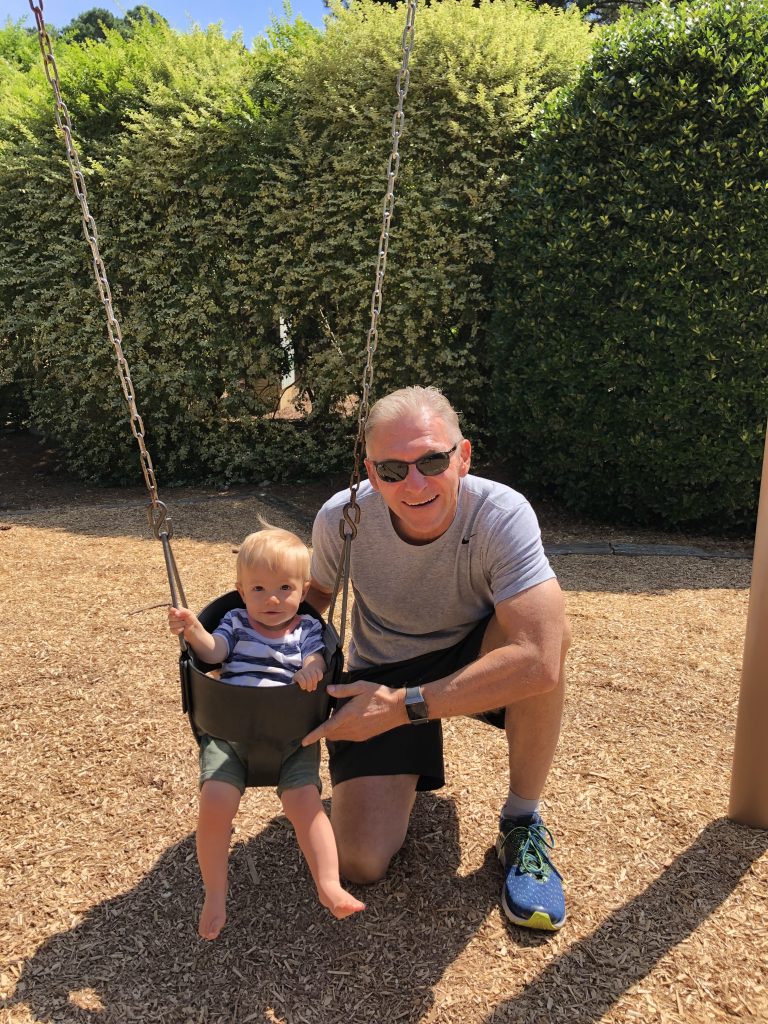 We took the boat out twice and had a blast swimming and floating in the lake. Sadie was in heaven as she played fetch, Chase named his noodle "Gallopy" and pretended it was a real horse and Ryder proved, once again, that he is part fish.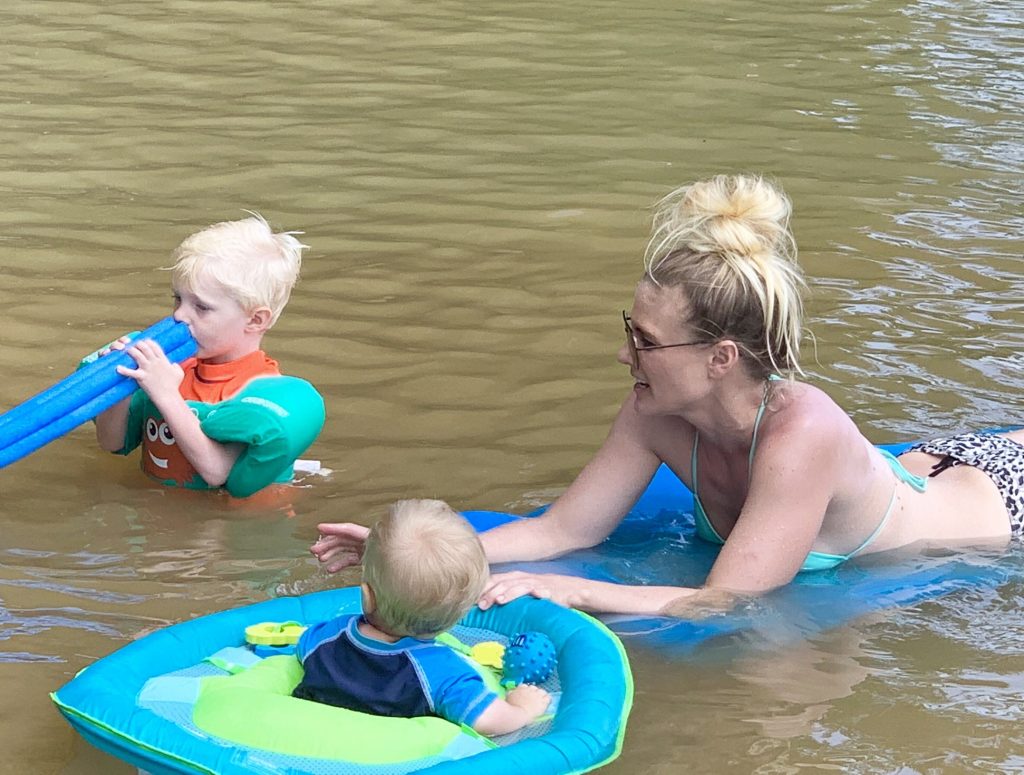 I swear if I could spend time on the lake every single day I would. It's my happy place for sure and thankfully Ryan and my dad seem to agree and were up for spending hours on the water on Father's Day, too!
We kicked off the Father's Day fun on Sunday with gifts for my dad and Ryan. Chase insisted we hide their gifts while they were off working out together on Sunday morning so they arrived home to a bit of a treasure hunt!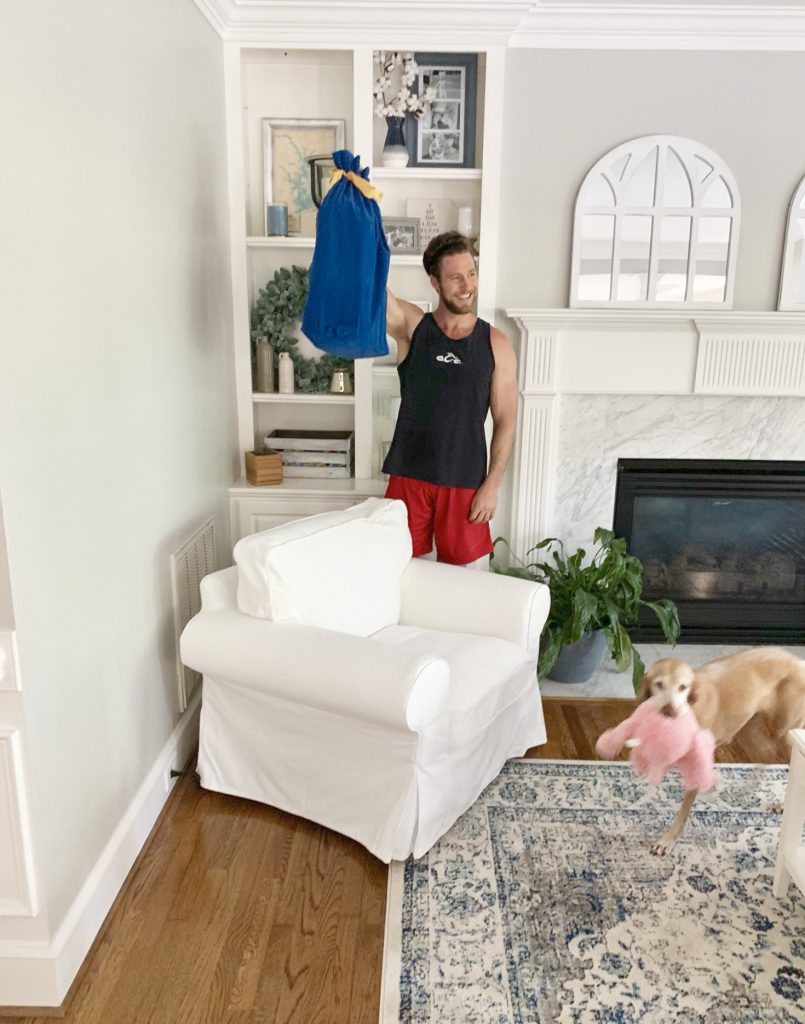 We then headed off to MyGym for the siblings class and my parents seemed to enjoy seeing the boys in their element as they ran/crawled all over the place and showed Mae and Pop their gymnastics skills.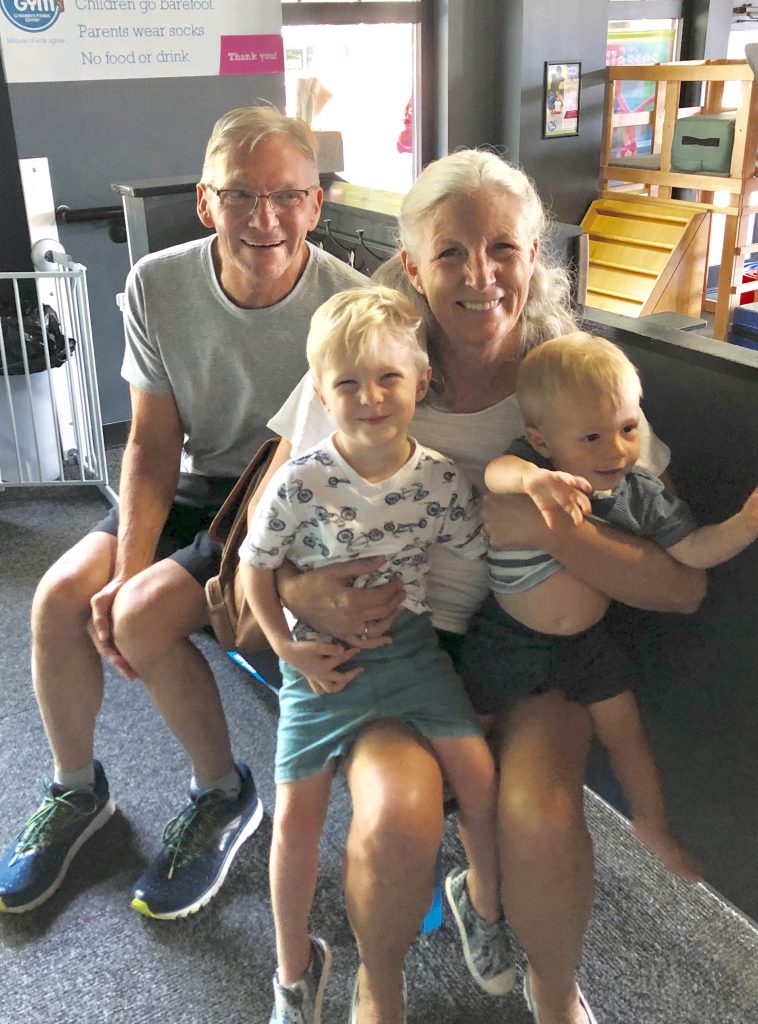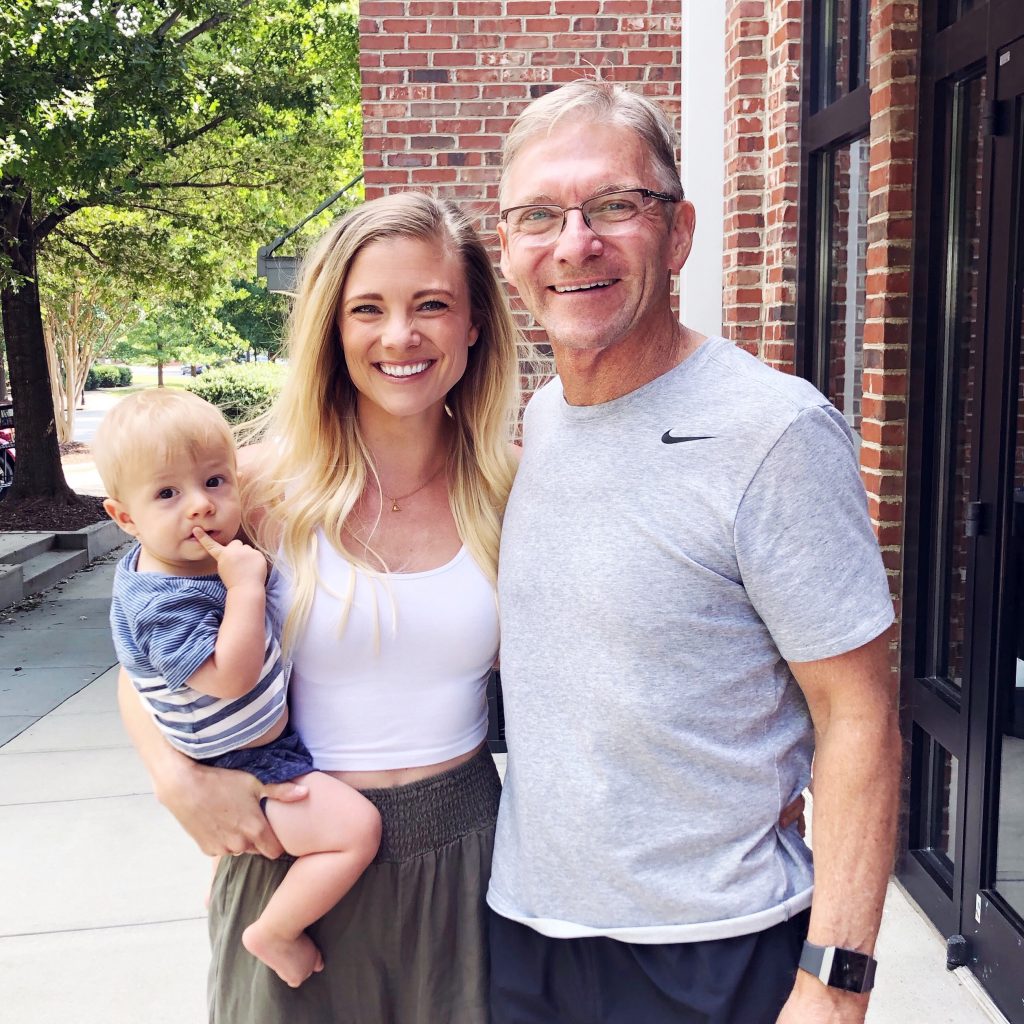 The rest of the weekend included a mini birthday celebration for my dad (his birthday was on June 3) and Chase helped me make Pop a cake to celebrate his special day!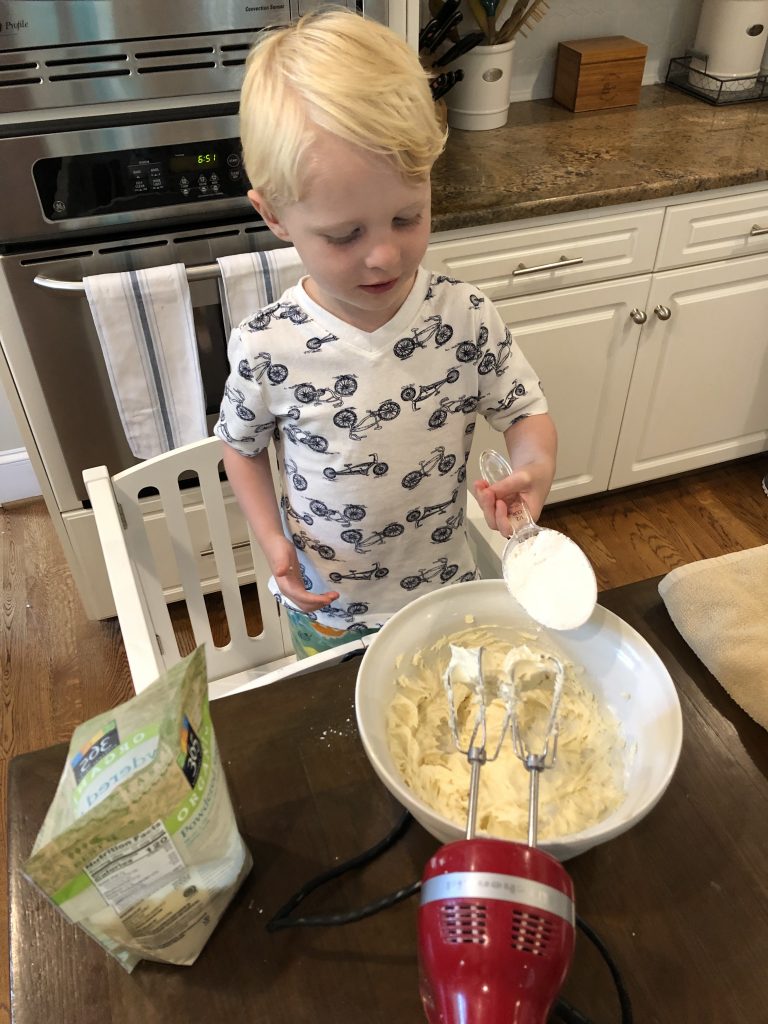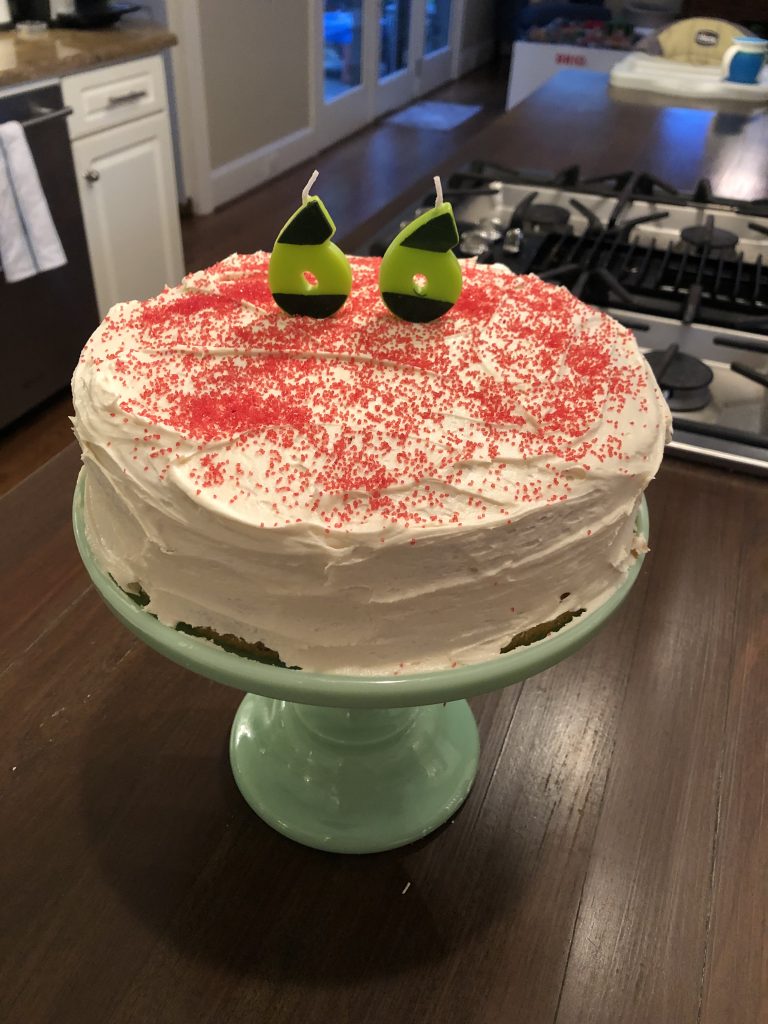 The above picture of Chase making buttercream icing in our kitchen made me realize I never shared the final pictures of our mini kitchen update after our backsplash was completed a little more than a week ago. Stay tuned for that one soon!

We rounded out Father's Day with a cookout at home complete with kebabs, grilled chicken thighs, baked beans, burgers, chips and guacamole and birthday cake!

It was a great Father's Day and I'm very grateful I was able to spend it with my parents, the boys, Ryan and Sadie.

As for the week ahead, it will be a good one but busy since it's a no camp week and our calendar is pretty full. But, most importantly, it's Ryder's FIRST BIRTHDAY tomorrow (oh my gosh, I truly cannot believe it) and I cannot wait to see our little guy dive into his smash cake. He has a serious passion for food and I have a feeling his first taste of cake is going to blow his mind. I'll be sure to take lots of pictures to share with you guys soon.

Have a wonderful week!

Hey friends! How are you doing today? I feel like I haven't had the chance to chat with you guys in a while which I guess is to be expected since I only spent one day at home last week thanks to back-to-back travel that took me from Park City, Utah to Raleigh, North Carolina to Itasca, Illinois. I feel like I'm finally catching my breath today and am looking forward to having a more normal week this week. I absolutely love to travel, see old friends, explore new places and meet new people but nothing beats home in my book!