Once we were done with dinner and Sadie's evening walk, I had only one thing on my mind.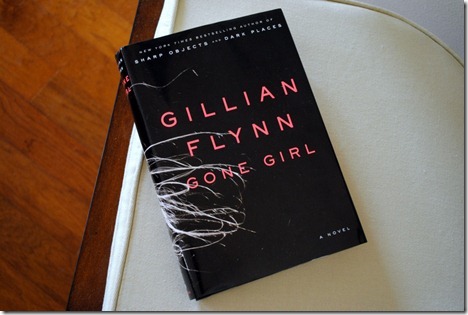 Finish Gone Girl!
I got into bed when the sun was still out around 8 p.m. and read and read until I finished the book. Though I won't be reviewing it until September 4 for the official August Book Club post, I can tell you that this book was a serious page-turner and I didn't want to put it down. It was intelligent, full of twists and turns and completely held my interest. I highly recommend it, especially if you enjoy mysteries.
Workout
Today's workout kicked off week four of the Best Body Boot Camp program. On the way home from the gym, Ryan said, "You really love those boot camp workouts, don't you?"
I absolutely do!
I felt like I was running all over the gym today as I completed the various supersets. Like last week, there were three different sets of supersets with five minutes of cardio thrown into the mix to keep my heart rate up. (I've had a few questions about supersets recently, and you can see a description of them here.) Today's strength exercises targeted my legs, chest and triceps and definitely got me sweatin'!
Breakfast
Breakfast this morning included two filling cashew butter pancakes.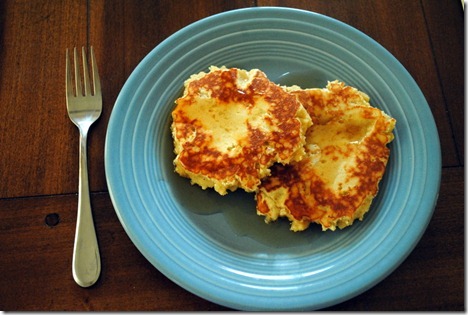 I made the pancakes by following my almond butter pancakes recipe, but I used cashew butter in place of the almond butter. I even love the batter of these bad boys!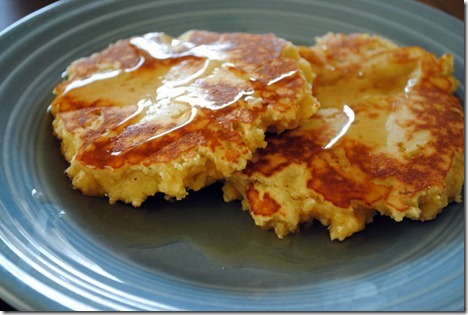 It's Monday which means it's time to get back to business. See ya at lunchtime!