Guess who turned five years old yesterday?
This little ham!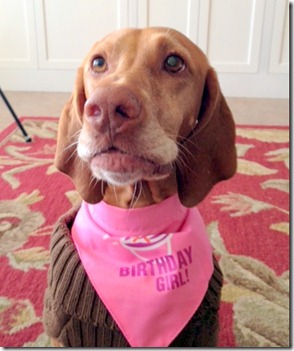 That face. She is so ridiculous.
Ryan had to leave on a business trip yesterday, so Sadie's annual birthday challenge is postponed until he returns, but we celebrated with a "cake" made from wet dog food.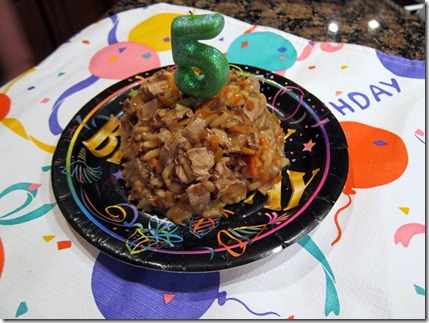 On Saturday afternoon after the ZOOMA Half Marathon, I drove to my parents' condo in Jacksonville where I am currently staying. Their condo is less than an hour from Amelia Island where the race took place and since I knew Ryan would be traveling for work, I packed a bag with all of my work stuff so I could set up camp here for a few days rather than drive all the way back to Ocala to an empty house. I'm always down for more family time!
My mom was so sweet and brought a birthday plate and placemat out of storage to celebrate Sadie's birthday in style.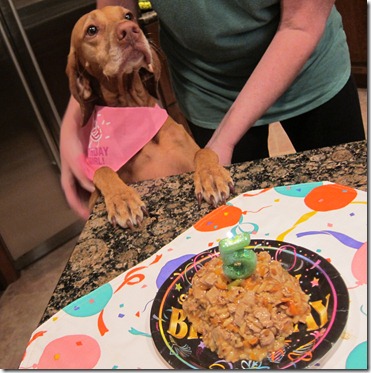 I think she liked her "cake."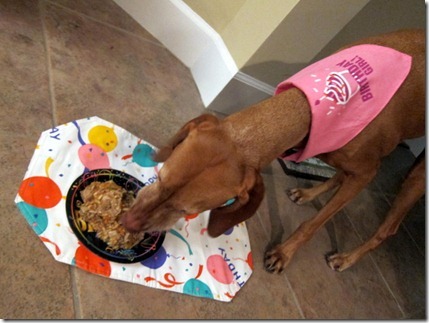 I was feeling a little sore yesterday after Saturday's race, so I spent the majority of Sunday relaxing. I also bought this month's book club book, The Secret Keeper, and started reading. I've been on the wait list at my local library for the book for a couple of weeks now, but finally bit the bullet and bought it since the month is almost up.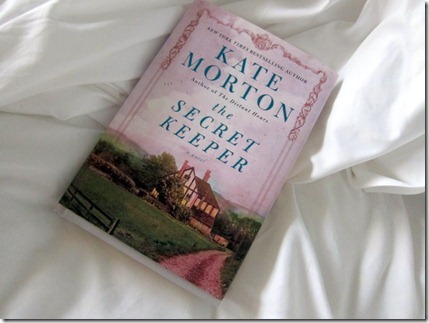 Have any of my fellow readers started or finished the book yet? Thoughts?
I also prepared dinner for my family in the crock pot!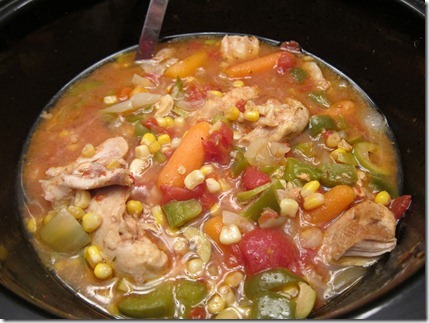 Gotta keep the Crock Pot Challenge going! I followed a recipe for Cuban chicken from Skinny Slow Cooker magazine. I couldn't find the recipe online, but it was delicious! Lots of veggies! We served the chicken and vegetables over brown rice while someone observed us eating from a distance.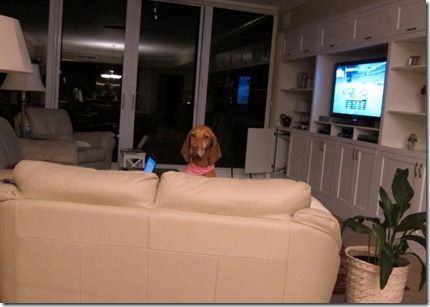 We laughed pretty hard when we saw Sadie staring at us from the couch. She's such a little goober.
Breakfast
I awoke relatively early this morning to get a jumpstart on work for the day.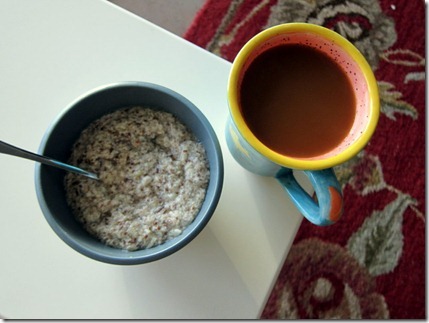 I made myself a bowl of steel cut oats with egg whites, banana, nutmeg, pumpkin pie spice and flaxseed for breakfast. Plus a hot mug of coffee.
Hope you had a wonderful weekend!
Happy Martin Luther King, Jr. Day!