Our Friendsgiving was a success!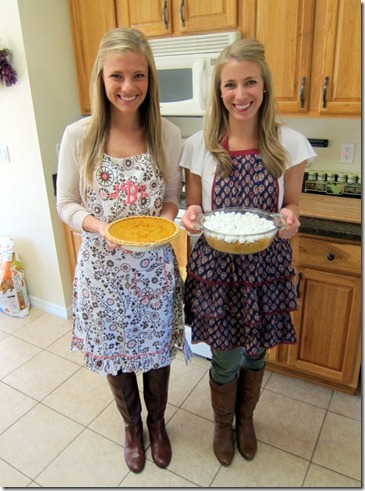 After cooking and baking for what felt like two days straight, we had a delicious Thanksgiving feast.
My sister and I prepared a bunch of sides and desserts while Ross and Ryan were in charge of the turkey.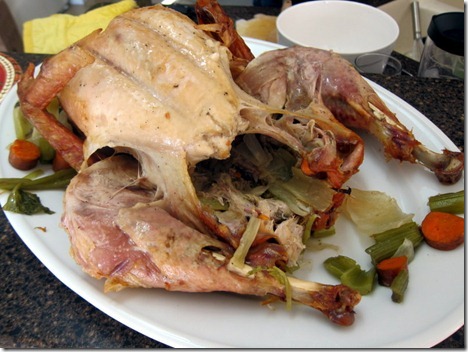 The turkey recipe they followed had the turkey cook breast side down, which allowed all of the juice and turkey drippings to drip into the breasts, keeping them nice and moist.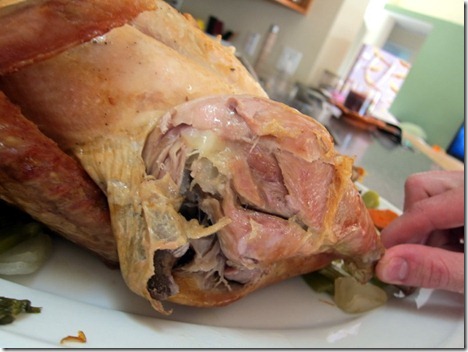 We didn't have any twine to use to tie the turkey legs together, so the guys got creative.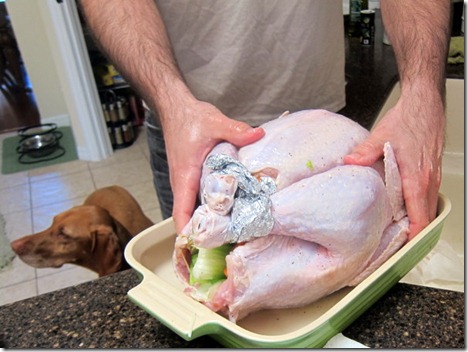 Foil twine! So scrappy.
My sister and I managed to time all of the the food fairly well. The only thing that wasn't ready right on time was the mashed potatoes.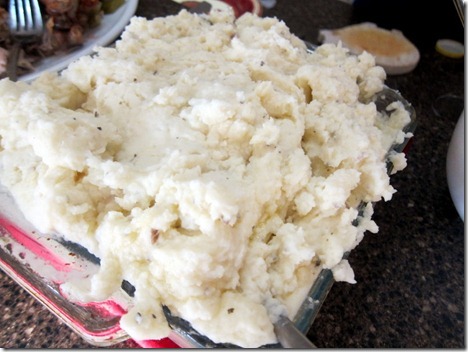 We followed a recipe from The Pioneer Woman and made them a day ahead, but when we went to reheat them in the oven for 30 minutes like the recipe said, they were still completely cold when we removed them from the oven.
Nothin' a little time in the microwave can't fix!
Eventually we had a feast!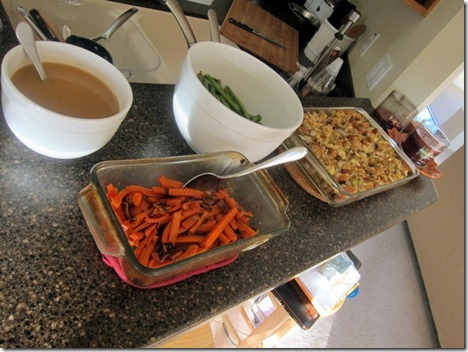 Highlights: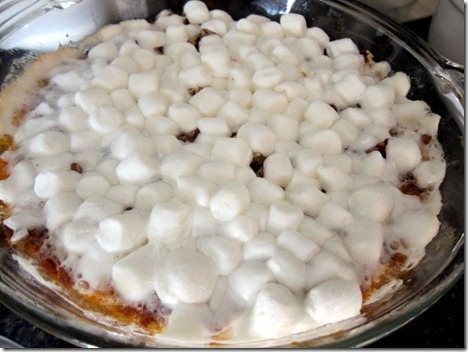 Sweet potato casserole (possibly my favorite)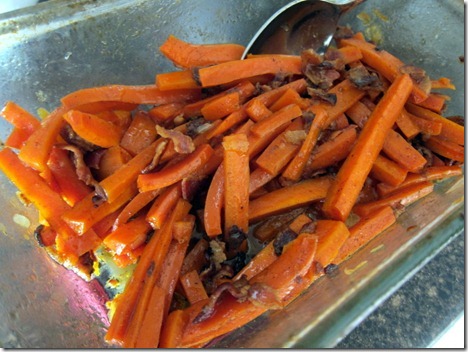 Ryan's grandma's amazing glazed carrots recipe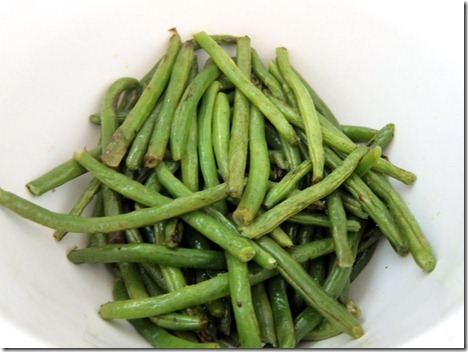 Roasted green beans (we needed something healthy)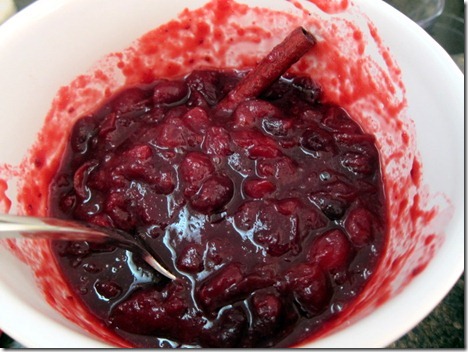 Cinnamon orange cranberry sauce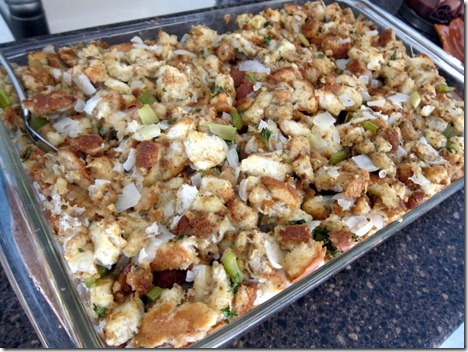 My mom's homemade stuffing recipe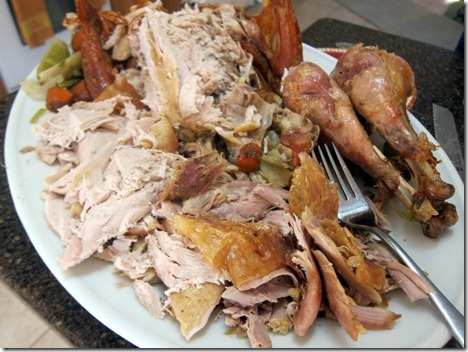 And the turkey, of course!
My friend Laurel also made a batch of creamy macaroni and cheese by following a Paula Deen recipe and Ross made gravy from scratch that was awesome.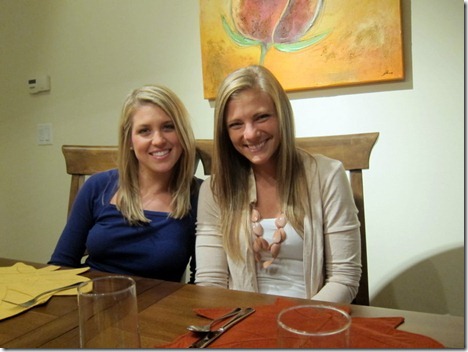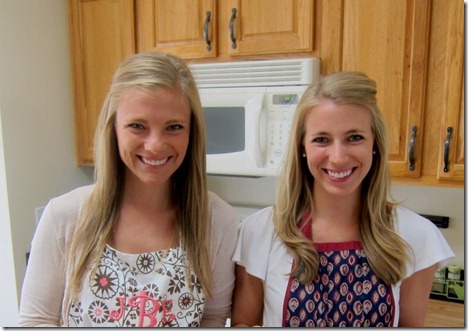 You better believe I filled my plate with a bit of everything.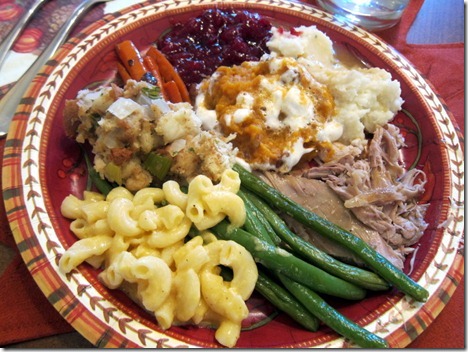 After dinner, we all hung out, played games (Balderdash!) and had a good time before digging into dessert.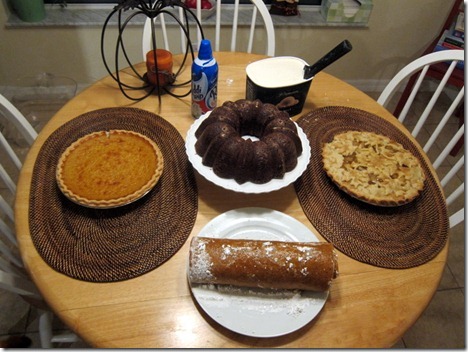 Pumpkin pie, tunnel of fudge bundt cake, apple pie (made by Laurel), ice cream, whipped cream and a pumpkin roll (<—it worked!)!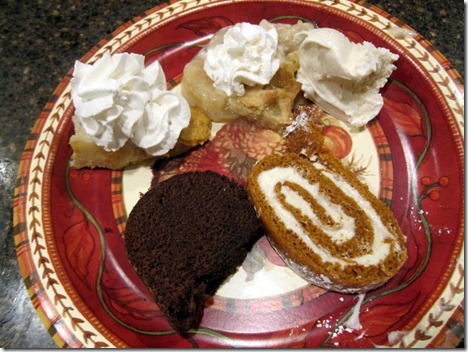 Again, I had a bit of everything and went back for seconds of the pumpkin pie and chocolate bundt cake.
I went to sleep feeling like a stuffed turkey and it was glorious!
Happy Friendsgiving!