The whole process of traveling amuses me.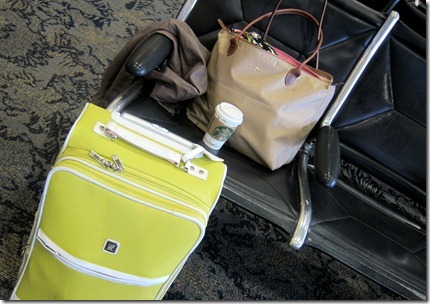 I love the excitement surrounding a trip, the anticipation of seeing friends, meeting new people, planning fun activities and trying new restaurants. It's all so fun!
But you know what else is fun?
The airport security line.
I know I've blogged about airport security before (and featured one of the funniest cartoons I've ever seen), but it never ceases to amuse me.
I feel a kindred spirit with the people who take a ridiculous amount of time unloading all of their crap on the security conveyor belt.
Honestly, I try to go fast through security. I just happen to travel with all of my worldly belongings which makes me slow.
Somehow my travel tote becomes Mary Poppins' bag in the security line and I have to remove way too many things. My laptop! My liquids! My shoes! A tree! My measuring tape to see how Jane and Michael measure up! (Sorry, the Mary Poppins fan in me got a little carried away with the last two. Feed the birds, tuppence a bag.)
Naturally unloading all of this stuff makes me self conscious and I get unjustly stressed as the person behind me creeps up on me, not so subtly trying to move me along. I'm trrrying, my friend.
After all of the rushing through security, it felt good to relax for the 20 minutes before I had to board my plane with a hot cappuccino and a new book.
I'm hoping to knock out a large chunk of this month's book club selection while traveling. I've heard from several people that parts of Still Missing are rather graphic and may be distressing to readers, so I would be remiss if I didn't mention that on the blog and give those of you who are participating in the book club a head's up. Read with caution!
Lunch
Lunch came before all of the airport hullaballoo.
Prior to leaving Ocala, I made myself a very early lunch that included a roast beef sandwich and white cheddar popcorn.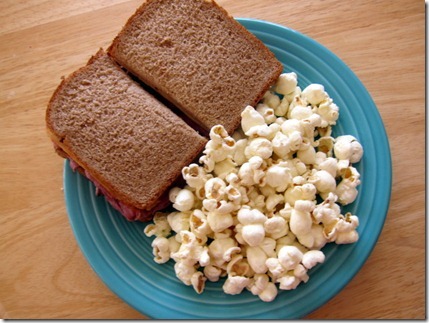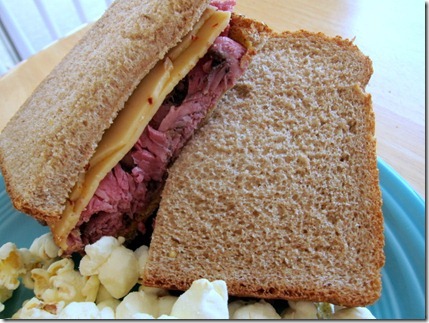 I then drove to my parents' house in St. Pete to leave my car at there for the week and catch a ride to the Tampa airport with my mom this afternoon.
While there, I sliced up an Ambrosia apple and ate it with some almond butter.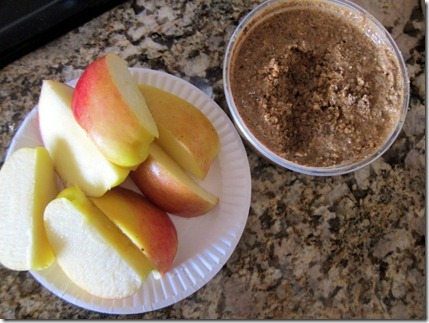 The apple slices and almond butter were enjoyed in the car en route to the Tampa airport.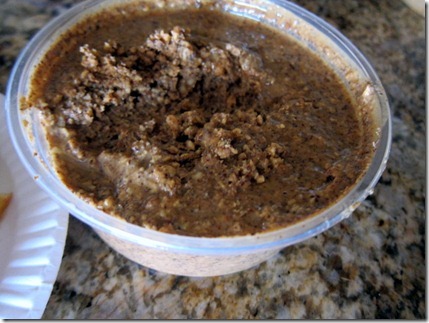 The almond butter was freshly ground at Rollin' Oats, a natural foods store in St. Pete and was chunky and so freakin' good.
Now I'm blogging from the sky (I'll publish this post once I'm on the ground and have access to wifi) and plan to use the rest of my in-flight time to sort through pictures on my computer and delete, delete, delete!