It's official!
An application is in!
Late this afternoon, I scrambled to fill out the rental application for the house with a pool in Ocala and get a money order for $50 to drop off at the realtor's office.
Why was I scrambling?
Apparently another couple is interested in the same house and now that Ryan and I have been intensely searching for a place to live for more than a month, we don't want to let the one house that stuck out to us slip through our fingers.
The waiting game is on and we're hoping our application is approved and that the lower rental rate that we previously negotiated is honored. If everything goes smoothly, we'll be moving in on August 15. That's less than two weeks! Halle-sweet-lujah.
Dinner
After returning home, sitting in on a conference call and wrapping up some emails, it was dinner time.
The hotel was serving hot dogs and tater tots this evening and I just couldn't get on board.
I snagged a big piece of homemade veggie lasagna that my mom vacuum packed in the freezer of my parents' house before we drove back to Ocala on Sunday and defrosted it before heating it up in the microwave.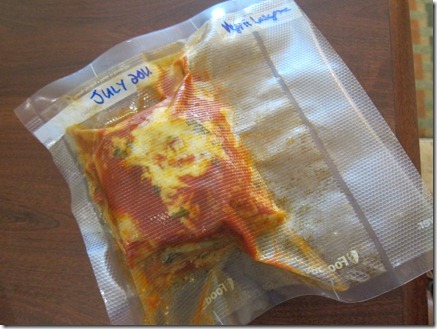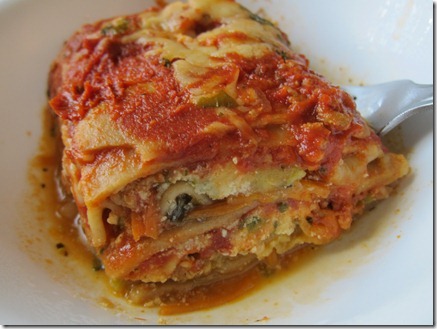 It was great!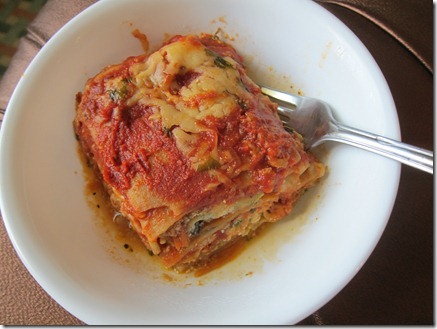 I felt like I was cheating on dinner by making a boxed frozen dinner packed with additives and crazy ingredients when, in reality, I was enjoying a delicious reheated slice of homemade lasagna. Win!
As I ate this meal, it made me think about making bigger meals and casseroles for me and Ryan and freezing leftovers for easy peasy meals in the future. I'm sure not everything freezes as well as lasagna, but I'd like to experiment a little more with cooking larger meals and freezing portions for reheating.
I'm always a fan of super-fast healthy meals and I feel like this would be a great way to enjoy healthy food on nights when cooking time is limited.
Off to start reading my new book!