A couple of weeks ago, I received an email from Gemvara offering me the opportunity to host a $1,000 giveaway. Yep, one PBF reader will win a $1,000 credit to Gemvara, a company that offers handcrafted, customizable jewelry featuring more than 20 different natural gemstones and nine precious metals. Awesome, right!?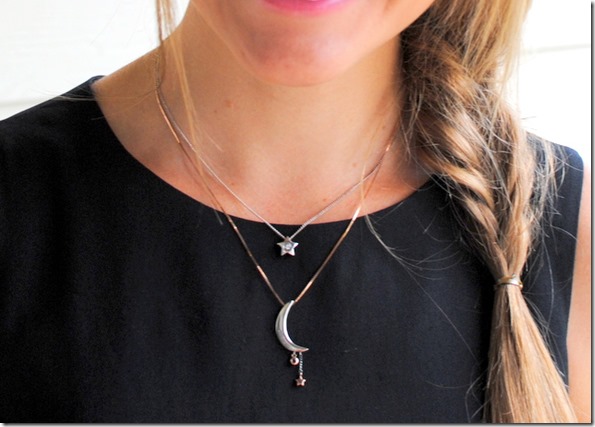 (Delicate Star Pendant // Moon and Star Pendant)
Gemvara allows you to completely customize everything from rings and necklaces to bracelets and charms. And the entire customization process is a breeze!
Step one: Select any button from the drop down menu.

Step two: Select the specific piece of jewelry you'd like to customize. (This is the Gemstones By The Yard Solitaire Necklace in rose gold with a rose quartz 6.5mm gem.)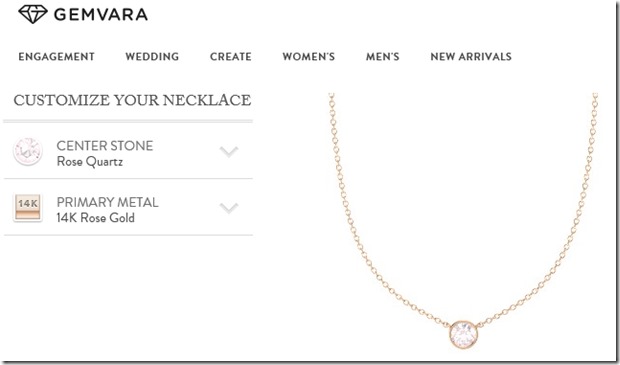 Step three: Select the gemstone and metal of your choice. Easy peasy!  (I changed the necklace to have a 14K yellow gold chain and a white sapphire gem.)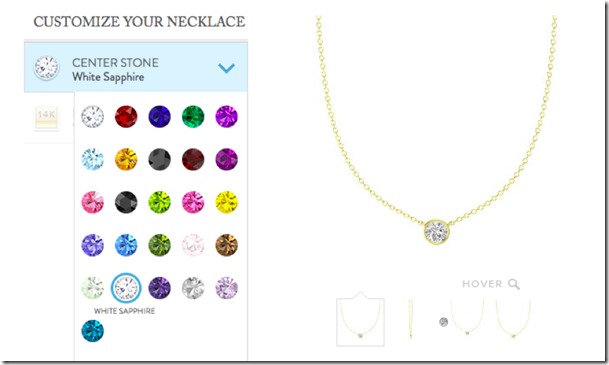 Gemvara sent me a few loaner pieces to showcase and I had fun wearing them out and about to brunch last weekend!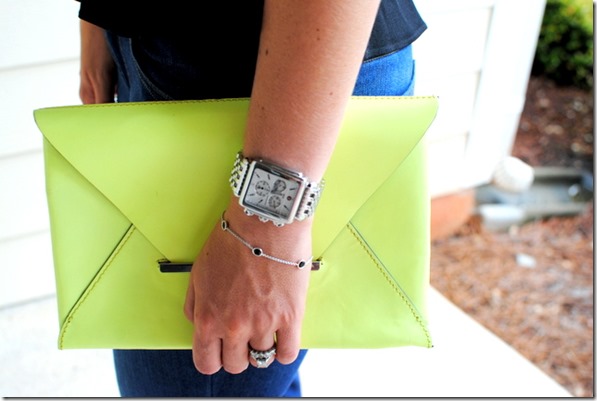 (Gemstones by the Yard Five Stone Bracelet)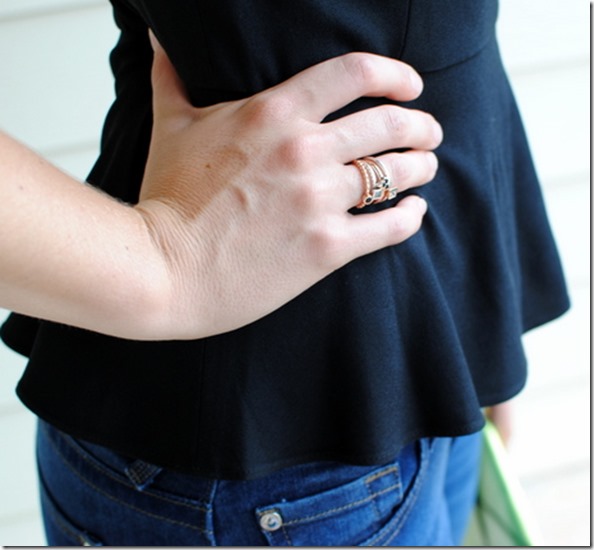 (Princess Solitaire Stackable Ring // Princess Solitaire Stackable Ring (Black Diamond) // Searchlight Ring // Modern Heart Ring)
In exchange for hosting this giveaway, Gemvara was kind enough to offer me the opportunity to create my own piece of jewelry and I decided to use the credit to create a replacement wedding band as a surprise for Ryan!
As you may remember, Ryan lost his wedding ring in the lake when we were swimming last month and immediately ordered himself a $30 replacement ring, telling me he didn't need a nice replacement. I always knew I wanted to replace his ring so he could have a nice ring to wear on his ring finger again, so this seemed like the perfect chance to surprise him with a ring that I tried my best to make look like his original wedding band.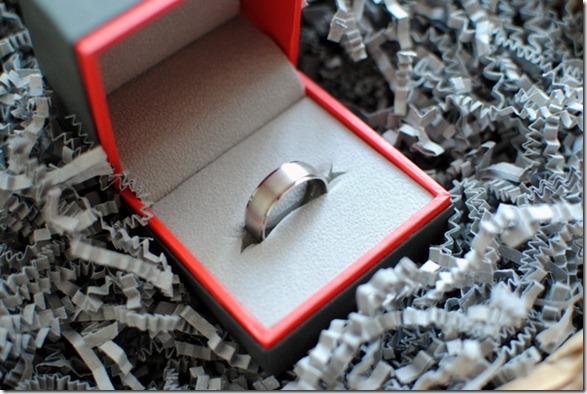 I selected the satin finish rise band and when I gave it to Ryan, he was shocked and incredibly excited. We both absolutely love the band. It shipped super fast and I felt comfortable taking a chance on the sizing since I knew I had 101 days to return the ring for free. (FYI, Gemvara's 101 day return policy also applies to engraved jewelry.)
Now here is your chance to win a $1,000 credit to Gemvara so you can customize a piece of jewelry or select one the stunning pieces of jewelry Gemvara has on their site already!
Gemstones By The Yard Solitaire Necklace // Rich & Thin Band // Infinity Gem Disc Charm // Gemstones By The Yard Stacking Ring Set // Halo Earrings // Pave By the Yard Cross Bracelet

To enter this giveaway, simply follow the following steps:

1) Simply visit Gemvara and enter your email
2) Browse around and pick out your favorite piece
3) Leave a comment on this post with the name of the piece that caught your eye! (This does not need to be the same piece you select if you win the giveaway.)

I will randomly select a giveaway winner on Monday.

Good luck!!!

Good morning, my friends! Buckle up because I have one heck of an amazing giveaway coming your way today. It's one of the most valuable giveaways I've ever hosted and I have a feeling you guys are going to love it!!