house update
this morning. We are obviously very excited but still have a few hurdles to jump through before we can officially move in. I am excited to bring you guys along on our journey (and move out of our
bachelor pad apartment
)!
So how did we celebrate our exciting house news? By hitting up a handful of furniture consignment stores and Home Goods, of course. I see a billion trips to Home Goods in my future. (So happy to live within driving distance of a few of them now!)
Okay, so furniture shopping (or should I say browsing since we didn't buy anything) isn't really a way to celebrate, but it was pretty fun to check out local consignment stores and brainstorm design ideas over the weekend. Our real celebration took place on Sunday when Ryan and I went out for a leisurely late morning brunch at Fork, a local farm-to-table restaurant located about 25 minutes north of Charlotte.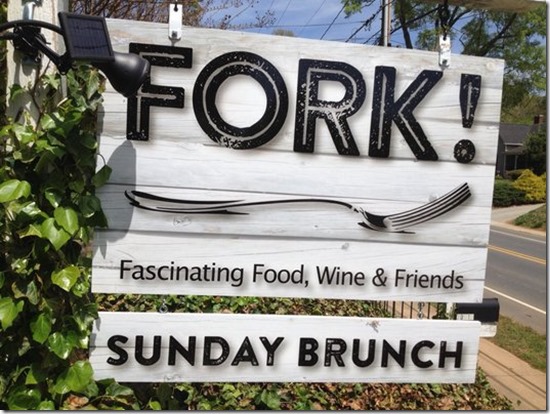 Ryan and I first spotted Fork when we were driving around town during our very first visit to Charlotte when Ryan had is final interview with his new company. Ever since then it has been on our "must try" list.
We arrived a little before noon on Sunday and were escorted to our seats on the front porch of the restaurant. It was cloudy and drizzling outside but that just added to the cozy atmosphere.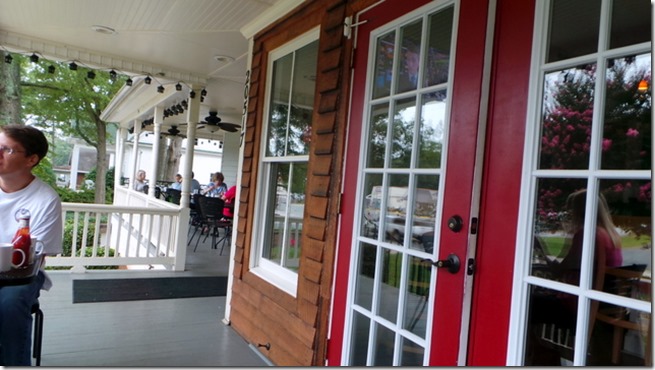 Once we sat down, we placed our drink orders. Hot ginger lemon tea for me and chai tea for Ryan!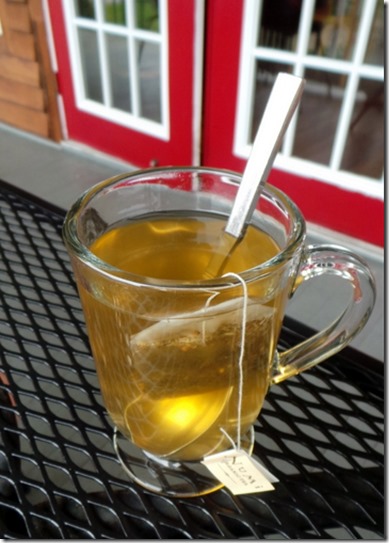 Then it was time to order some food! The shrimp and grits appealed to both of us, so we decided to share two entrees. I ordered the shrimp and grits while Ryan opted for the biscuits and gravy.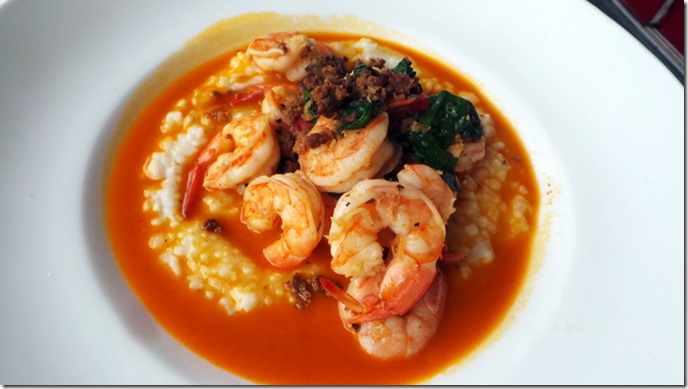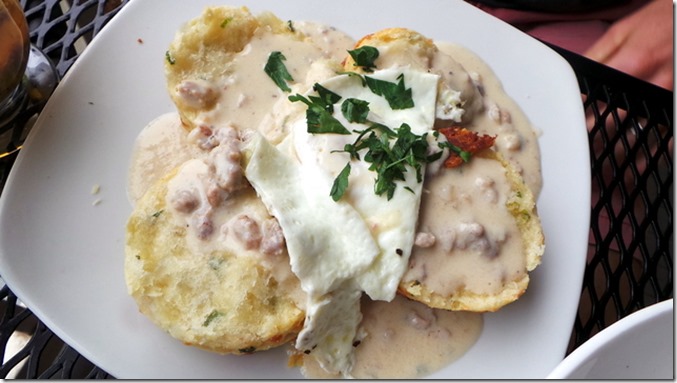 The shrimp were fantastic, but the grits were only okay. All in all the dish was tasty, but I probably wouldn't order it again.

The biscuits and gravy, on the other hand, were delicious! I am typically not a fan of biscuits and gravy, but the cheesy herb biscuits absolutely melted in my mouth and the gravy was much lighter than typical sausage gravy. I ended up eating more of the biscuits and gravy than Ryan and he ate more of the shrimp and grits.

It was a great little celebratory brunch!

First things first, thank you so much for all of your sweet comments following our