After a week in California, it feels so good to be home.
I am still feeling a little sluggish today but hopefully by tomorrow I'll feel adjusted to the time change and a bit more like myself. The Super Shuttle picked me up at my hotel at 3:05 a.m. yesterday so by the time I arrived home in Charlotte, the only thing on my mind was sleep. Fortunately a little bit of energy surfaced when Ryan arrived home from work since I was excited to see him. Ryan talked me into an evening walk with Sadie before we drove to a local pizza place for salads, pizza-by-the-slice and a beer.
It was a great low-key evening with my two favorites!
Workout + Breakfast
This morning things returned to normal and I went to a 7 a.m. Pure Barre class.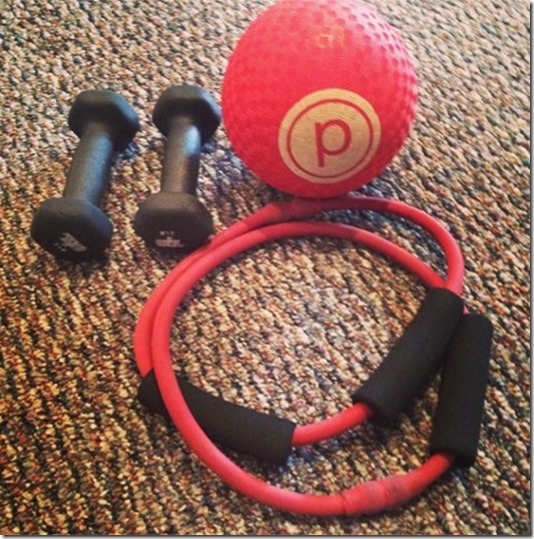 After a week away, the core work felt harder than usual. One thing I can definitely say about my regular Pure Barre workouts is that they really have strengthened my core. During the workouts I did during IDEA World, I noticed how strong I felt during various workouts that focused on core training. I didn't feel like I wanted to collapse and die in plank and it was definitely a pleasant surprise to notice an improvement in my core strength. Thanks, Pure Barre!
After Pure Barre, I walked to Starbucks to grab a cappuccino and breakfast while I worked and caught up on the business side of blogging for a few hours.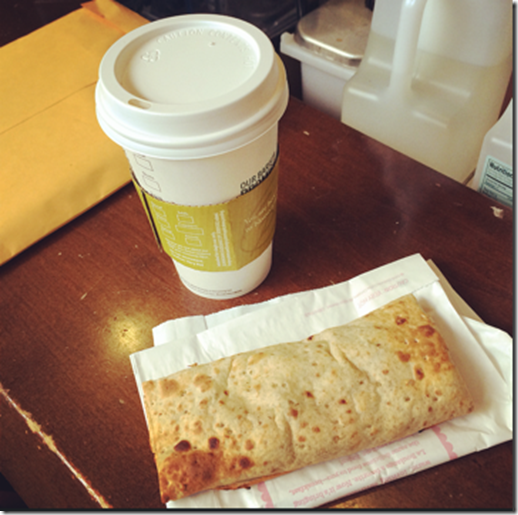 I had two conference calls and a bunch of emails that needed my attention. Eventually I needed a break from staring at my computer and drove home to fix lunch and take Sadie on a walk.
Lunch
Lunch today included a spinach and cheese quesadilla served with a side of grapes.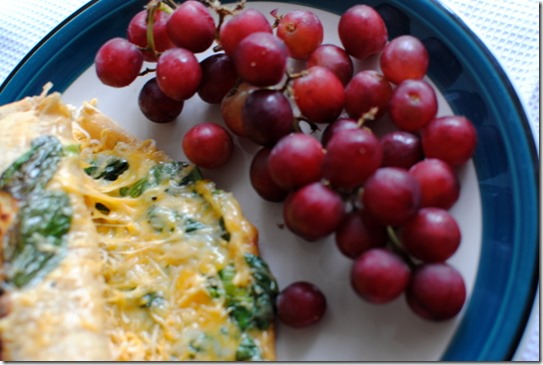 While I ate lunch, I did some house-related stuff and tried not to let myself feel too overwhelmed. There's so much to consider and discuss and while I am so, so excited about our new house, after a series of inspections last week and more negotiations related to repairs this week, I am trying not to let myself feel too stressed. Our closing date was already pushed back by the sellers to the first week of September which is unfortunate since we were really hoping for a smooth move out of our place in Ocala (our rent is up at the end of August) directly into our new house. I've heard the home-buying process can be a bit of a rollercoaster from everyone I've talked to and I'm beginning to see exactly what they mean.
I am still really pumped about the house and am definitely ready to get a move on, both literally and figuratively. I'll keep ya posted!
Question of the Afternoon
Home owners: What was the home-buying process like for you? Any hiccups?