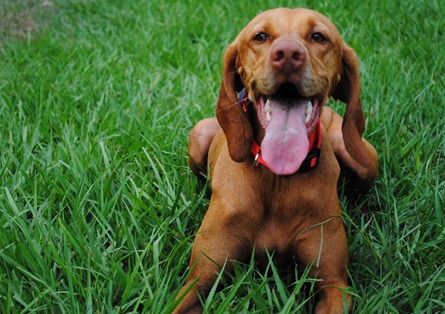 After work today, Ryan and I leashed Sadie up in her new obnoxiously orange collar and leash set and took her to the dog park for an hour of fetch and playtime.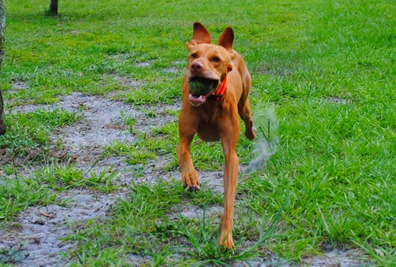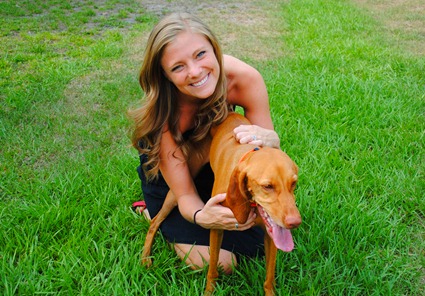 She had a blast running around after a totally disgusting tennis ball.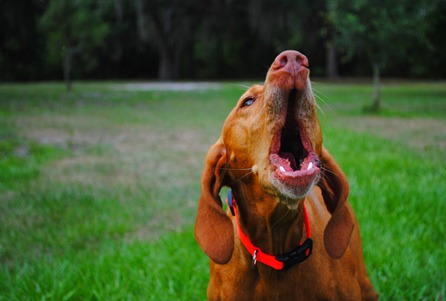 Sadie is a very docile dog and typically rolls over to show her belly at the slightest sign of aggression from another dog… unless she has a ball or a stick in her mouth.
Then you better watch out!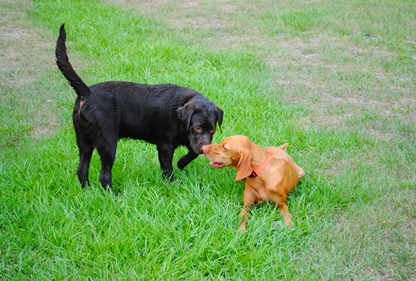 Those balls are hers. Don't mess around! I liken her reaction to balls to me with a bowl of frozen yogurt. Stand back!
Dinner
Eventually we headed home to get to work on dinner. I wanted to try to make an Italian meatloaf and decided to get a little creative in the kitchen.
I combined several different spices, egg whites, lean ground beef, parmesan cheese and diced tomatoes to make the loaf.
We waited about 45 minutes while the loaf cooked… which was too long for me. I made myself a toasted waffle while we waited to take the edge off. I like my food fast.
Once the timer chimed signaling that the meatloaf was ready, we dug in!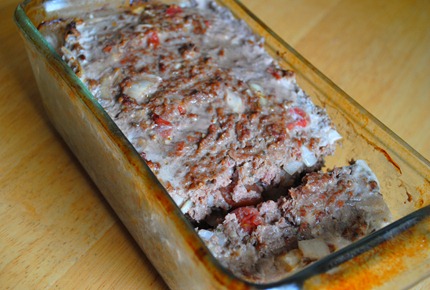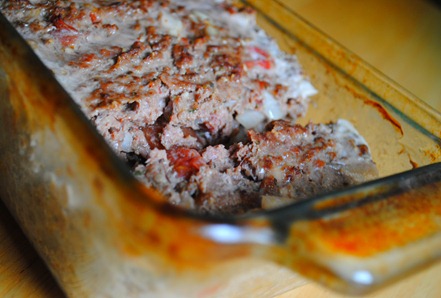 Along with the Italian meatloaf, we enjoyed sautéed portobello mushrooms and onions for a little extra veggie power.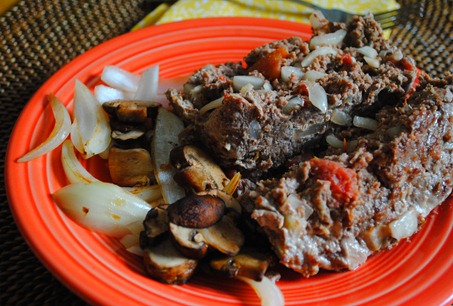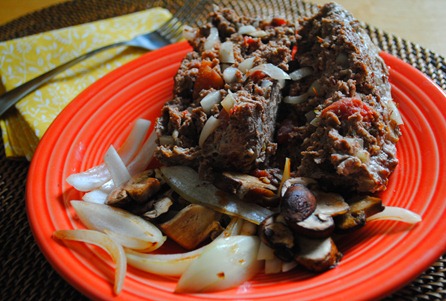 This meal was so good and really easy to make, too! A winning combination in my book.
Healthy Italian Meatloaf (Serves 5 – 6)
Ingredients:
1.5 lb. lean ground beef
1 can no salt added diced tomatoes, drained
2 egg whites
1 onion, diced
2 tsp. dried oregano
2 tsp. dried parsley
1 tsp. dried basil
2 tsp. dried garlic (fresh minced garlic or garlic powder will also work)
1/2 c. Parmesan cheese
Directions:
Preheat oven to 375 degrees.
Combine all ingredients together in a big bowl, using your hands or a large spoon to mix everything together.
Place meat mixture into a loaf pan sprayed with cooking spray.
Place loaf pan in the oven and let cook for 45 minutes, or until center of the meatloaf is no longer pink.
Tonight we made this little girl very happy!