Does anyone else find it hard to sleep in on the weekends?
I always seem to struggle to just make myself remain in bed when the sun is shining and the promise of Saturday is beckoning me to get goin'. Even when I don't have anything particularly amazing on the agenda for the day, something inside me still stirs and is anxious to get the day started.
I wonder where that feeling is on a Tuesday morning?
Workout
Ryan and I both had a workout on the agenda for today and headed to the gym right after we awoke to check it off the list! If I don't get in the gym before noon on the weekends, it just isn't happening. Actually, if I don't get in the gym before 10 a.m. on a Saturday, a workout probably isn't happening.
Today my workout began with a hard 20 minutes on the treadmill. I did roughly the same 20 minute HIIT workout I did last week, but I dropped all of the 9.0 speeds to 8.0 because I wasn't in the mood to die.
Post treadmill time, I tackled a strength workout and called it a day.
Breakfast
Another day, another batch of overnight oats!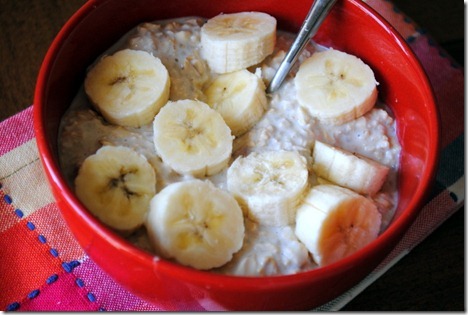 I rarely measure out ingredients when I make my overnight oats since I've been making them for so long and am pretty good at eye-balling the amount of oats, milk, chia seeds and Greek yogurt I need, but the one ingredient that I seem to overdo or underdo (<—holy crap, that's actually a word?) is honey.
For the most part, I seem to have a heavy honey hand and will squirt a little too much of the sweet stuff in my oats when I make them with plain Greek yogurt, as was the case this morning.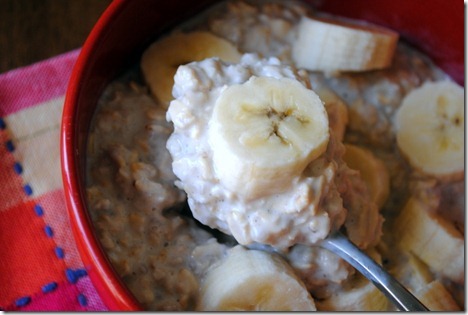 A lovely batch of extra-sweet overnight oats.
Plans for the rest of today are up in the air which is a great feeling. I love commitment-free weekends.
Ryan and I are hoping to make it out the the local trails for a morning hike with Sadie before running some errands we've been putting off for a while, including stopping by Goodwill in search of America-themed clothing for the formal night of our upcoming cruise!
See ya after lunch!