Today was quite the productive lil' Saturday! We've been out and about since I hit "publish" on my morning post.
The first activity on the agenda was exercising Sadie.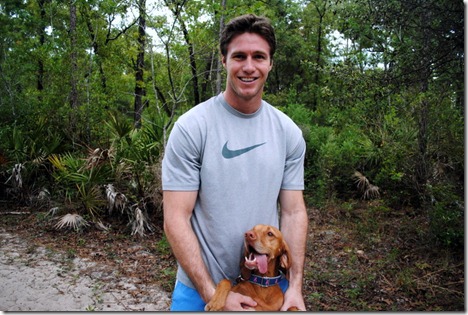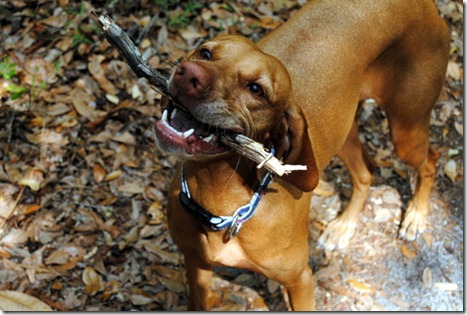 Clearly she was feeling quite chipper this morning.
Ryan and I drove out to some nearby trails to take Sadie on a 4.75 mile hike around 10 a.m.
I think Sadie loved every minute of the hike except for the random stops to check her for ticks.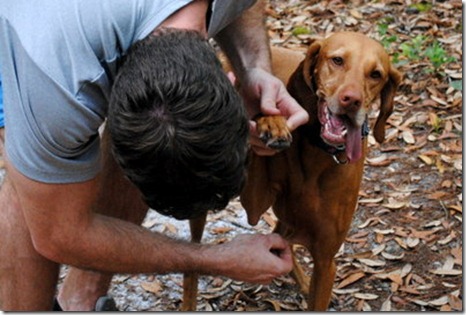 I'm pretty sure that's Sadie's "hurry the heck up" face.
The ticks are really bad right now and during and after every hike, Sadie gets a full pat down.
Lunch
After our hike, we were ready for showers and lunch.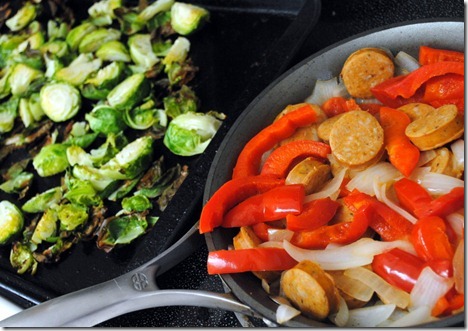 Lunch included roasted Brussels sprouts paired with sautéed peppers, onions and al fresco chipotle chorizo sausage.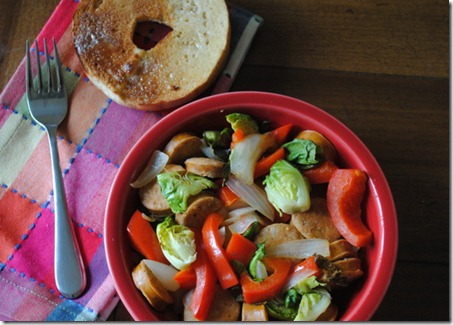 The sausage did a great job of seasoning the peppers and onions so no extra spices were needed.
On the side Ryan and I split a a toasted honey wheat Thomas' bagel topped with Smart Balance and a bit of honey.
All Over Ocala
After lunch, it was errand time.
When Ryan suggested beginning our errands with a quick stop at Starbucks, I was completely on board.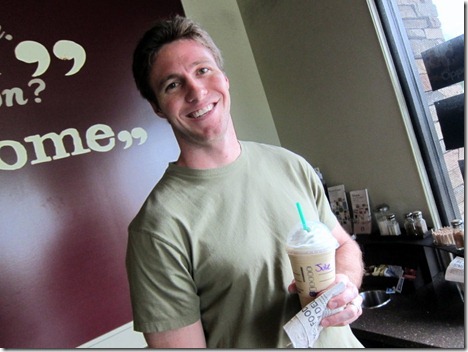 Our errands took us all over Ocala, first dropping unwanted clothes, books and accessories off at Goodwill before browsing around in search of red, white and blue apparel to wear on the self-imposed America-themed formal night of our upcoming cruise with our friends.
Sadly Goodwill didn't have anything to offer, but Hobby Lobby did!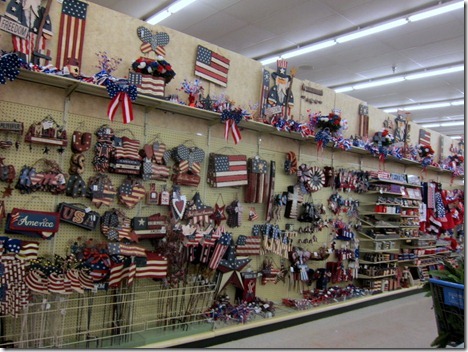 They are already decked out for the Fourth of July which was a great thing for us!
I didn't end up buying this crown, but it sure is a fancy little number, huh?
I bought some fabric and a few other trinkets and we headed on our way.
Our final errand took us to DSW where I stumbled upon these babies: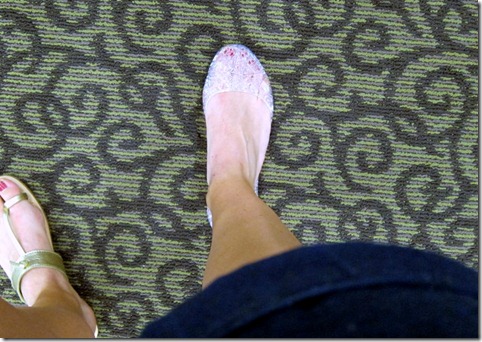 Jellies!!!
No, I didn't get them, but does anyone else remember jellies?
Perhaps this will refresh your memory: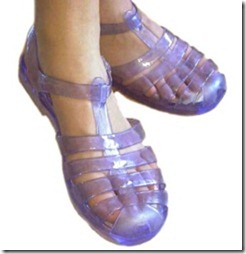 Ryan looked at me like I was a nut job when I yelled out "JELLIES!" in the middle of the store, but as a child of the '80s, I was pretty psyched to see jellies apparently making a comeback… at least according to Steve Madden.
If only we were doing an '80s-themed formal night on our cruise, I would've been set.
Dinner
On our way home from all the errand-running, Ryan and I spent a solid 20 minutes debating different dinner options. I said pizza. He said Cuban food. I said homemade pizza. He said Chinese food.
Mmm. Chinese food!
Once we settled on a cuisine, we stopped by a local take-out place and ordered General Tso's chicken and steamed vegetables with rice to share.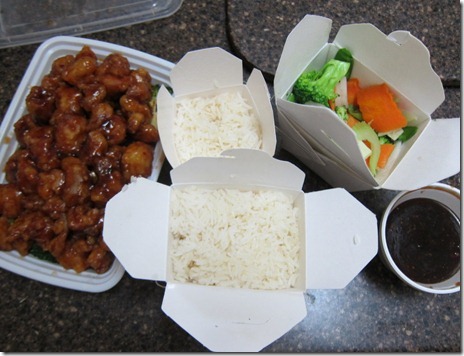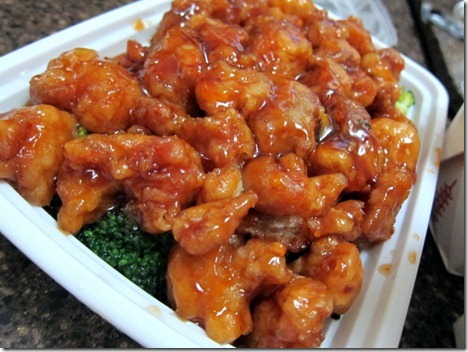 Of course the food came with fortune cookies.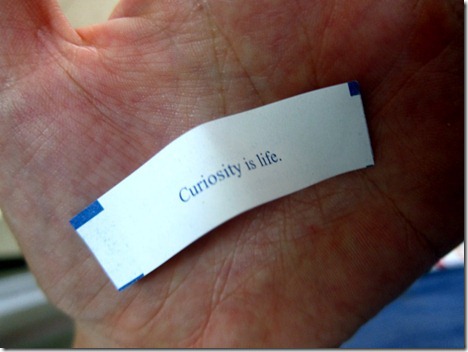 Hope your Saturday is treatin' you quite nice.
I'll see you folks in the morning!