Good morning!
I am slowly recovering after this weekend's whirlwind Las Vegas bachelorette party. My voice still sounds like death, but my energy level is returning to normal. After two back-to-back nights of good sleep, I'm feeling like myself again.
This morning I woke up at 5:15 a.m. with Ryan to get in a workout. It felt good to sweat again and while I was pretty sure my workout would be rather horrific as we drove to the gym, a rockin' workout playlist pumped me up while I ran on the treadmill and I left feeling accomplished. Success!
My latest workout playlist is packed with upbeat music to keep your energy level up!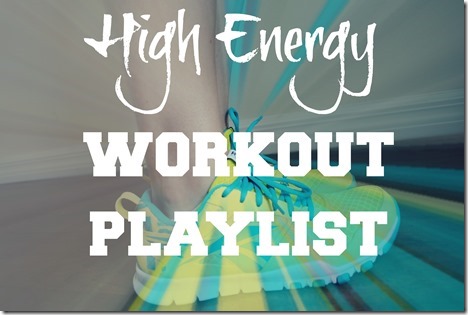 Breakfast
After my workout, it was time for breakfast.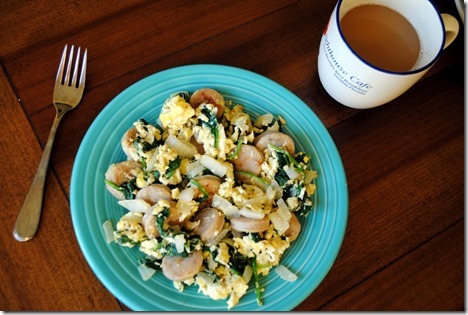 I made myself a batch of scrambled eggs with spinach, onion and chicken sausage and ate them with a hot cup of s'mores coffee.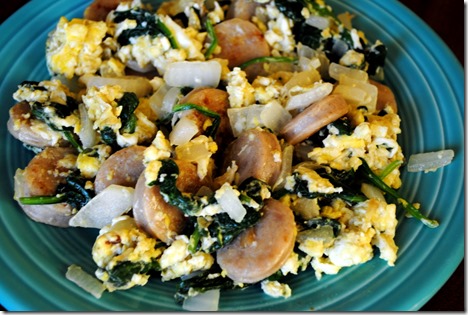 Now it's off to work!
See ya after lunch, my friends!
Question of the Morning
What is your go-to pump up song right now?