Yesterday I received a text from my mom about the Kentucky Derby. She took the time to list every single horse that was racing at Churchill Downs and told me and Ryan to pick "our horse" before they all raced yesterday evening.
I picked Daddy Long Legs.
Ryan picked I'll Have Another.
My mom picked Bodemeister, my sister picked Hansen and my dad, like Ryan, picked I'll Have Another.
The winning horse?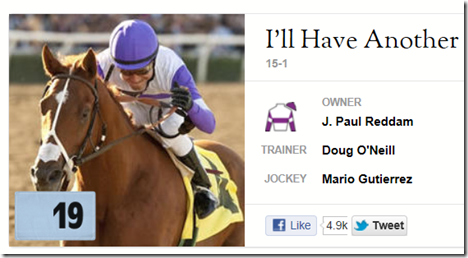 Of course.
Guess which horse came in dead last?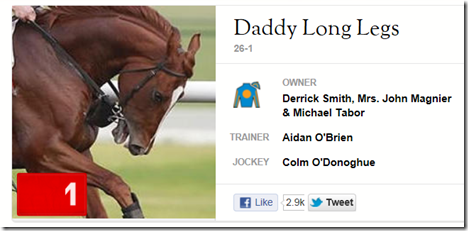 Naturally.
For the record, the horse my mom picked came in second! (None of us were actually betting, but it was still fun to play along.) 
Honestly, I'm not surprised that the horse I chose came in last.
Ryan calls me his "unlucky penny" when it comes to gambling. I really don't like gambling and when I've been with Ryan when he's gambled in the past on cruises (never anything substantial), I act as a dark cloud of doom saying supportive things like, "This is so stupid. Do you know how many hours it took you to make the money you just blew in five seconds?"
Really, I'm a treat.
Breakfast
Breakfast this morning was a treat!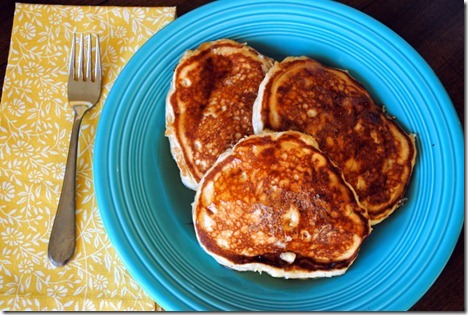 When we met up with our friends Dru and Carrie last Sunday to meet their baby, Dru made everyone banana pancakes that were so good. He said he simply added a mashed banana to basic pancake mix, so I took a cue from him and did the same thing this morning.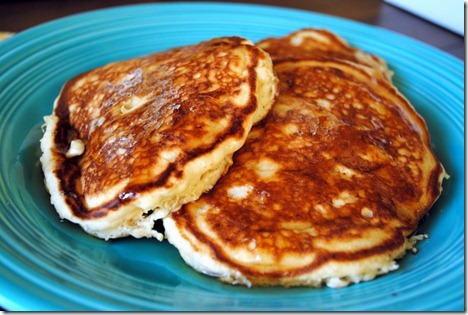 I also added a spoonful of brown sugar to the batter to make them extra sweet!
Not a bad way to start a Sunday!
Now we're off to church and then we're planning on running some errands. Enjoy your Sunday!