What is it about date nights that are so much fun? I think it's the planning and the anticipation… and calling it "date night." Instead of it being a casual "So, you wanna grab dinner?" kind of thing, the forethought that goes into date night makes it extra special.
Last night I planned a date for us to continue celebrating Ryan's 29th birthday. I actually had a whole birthday agenda in place for yesterday beginning in the morning and lasting through the night. I tried to include things I know Ryan loves (like hiking) and made sure the evening activities were extra special.
Ryan and I first ate dinner at La Cuisine with his dad almost a year ago (when we accidentally dressed like triplets) and agree that it's one of the best restaurants in Ocala. I made reservations for us to enjoy dinner at the French restaurant to kick off the night!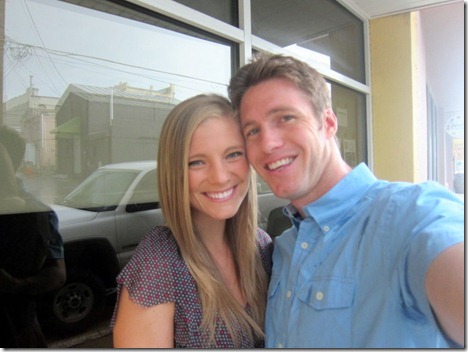 It was a rainy night, so we had to do the "park and run" thing until we found awnings to keep us dry as we walked to the restaurant.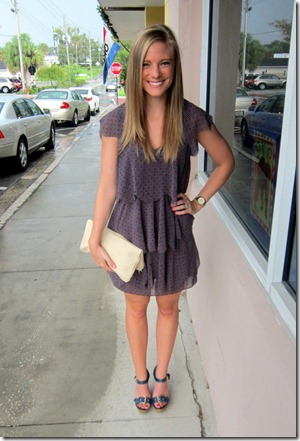 I was excited to use my new clutch! When I was visiting my grandma in Gettysburg last month, my mom and I stopped into a TJMaxx in Hanover where I found a cream version of the yellow Steve Madden clutch I bought at the TJMaxx in Ocala back in August. It holds so much stuff. I can fit my entire wallet in it! If you see it at a TJMaxx near you and are in the market for a clutch that can fit a small child inside, I highly recommend it.
Once we were seated, our incredibly friendly waitress told us that the soup of the day was pumpkin and Ryan and I ordered a bowl to share.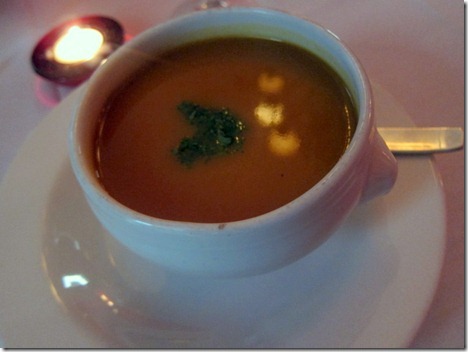 It was the perfect bowl of soup for a rainy evening.
We made sure to use some buttered crusty French bread to soak up any soup that was stuck to the bottom of the bowl.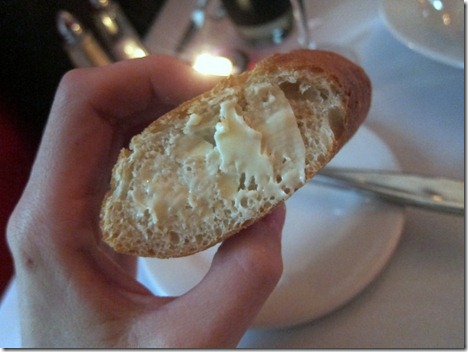 For my entrée, I ordered the La Cuisine vegan tamale.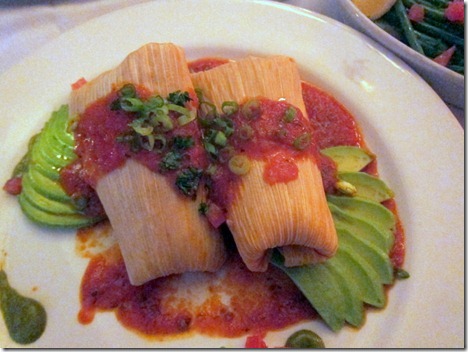 It was a traditional corn tamale stuffed with julienne turnip, carrot & zucchini seasoned with thyme, garlic cilantro served with avocado. It was good, but I wouldn't order it again. I've loved past entrees I've ordered at La Cuisine much more, but it was fun to try something different. Ryan got the peppercorn filet special and it was fantastic!
As a side, we shared green beans and pumpkin gratin.
I dominated the pumpkin gratin. It was light, fluffy and perfectly cheesy.
I really wanted to order dessert, but it was already 7:45 and we were 15 minutes away from the Ocala Civic Theatre where we were supposed to go next for an 8 p.m. show.
We quickly paid the bill and were the last ones to arrive at the theatre before they closed the doors. Phew!
I bought us tickets to see Self Help since Ryan and I both think that the community theatre in Ocala is awesome. They put on some amazing plays and musicals and after reading about Self Help, it sounded like a show we would enjoy.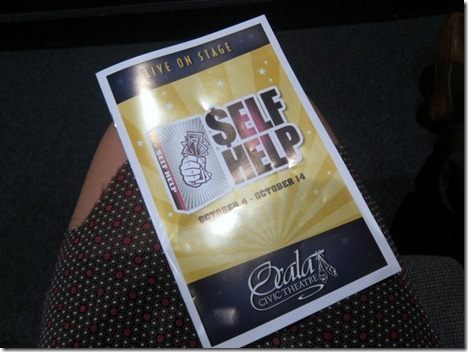 The show was hilarious and was the perfect ending to date night!