Good morning to you! I hope you had a great weekend! We spent a lot of time outside which is exactly where I prefer to be lately. I can definitely feel the summer heat coming but right now it's pleasantly warm without feeling stifling. I cannot get enough of the gorgeous spring weather in Charlotte!
Here are a few highlights from our weekend: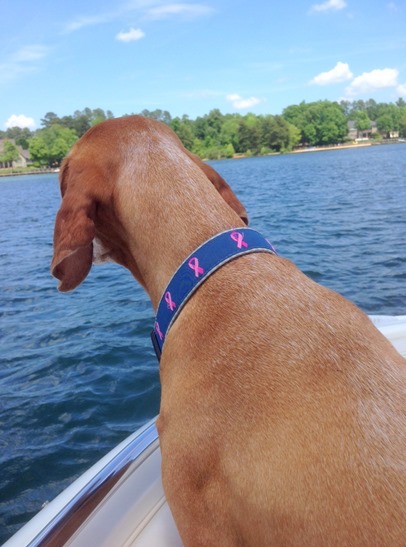 Saturday was all about time on the boat! Ryan and I headed out on the water around lunchtime, cruised all over the place and even stopped by to say hi to Brittany and her husband David for a little while which was fun! We ended up tossing over the anchor in a quiet little cove in the late afternoon and enjoyed relaxing in the sun until Sadie let us know that two feathery friends were encroaching on our space and posing a serious threat…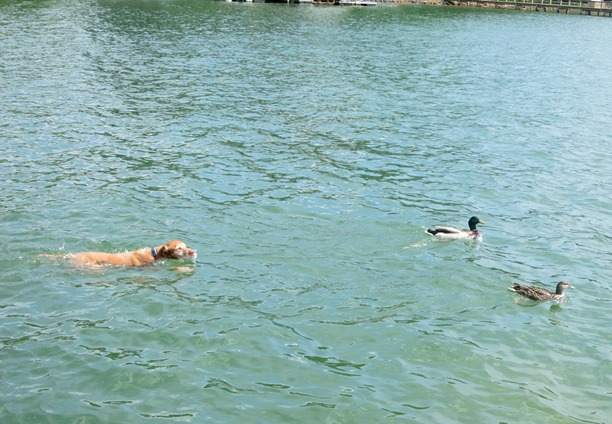 These ducks were fearless! Ryan and I laughed when they seemed to refuse to fly away and preferred swimming super-fast away from Sadie. I don't think I've ever seen Sadie swim so quickly in the lake as she chased the taunting duo! She had a blast zig-zagging around chasing the ducks until we called her back for a breather.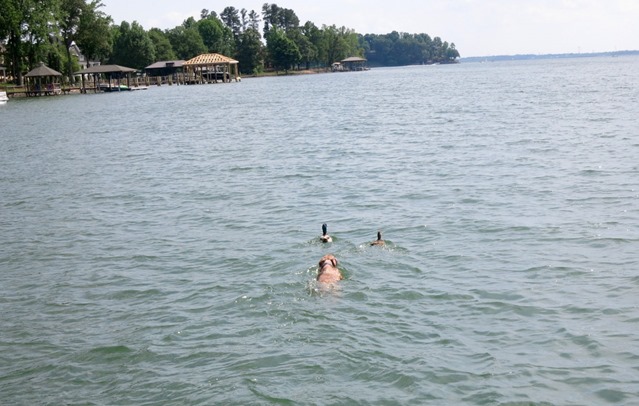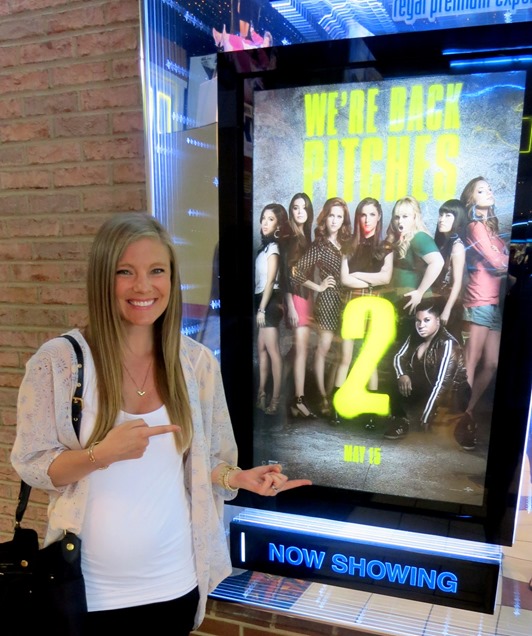 If you stopped by the blog on Friday, then you know this one was going to happen this weekend! I had high hopes for Pitch Perfect 2 since I loved the original so much and I'm happy to say I thought it was great! If you're a fan of Pitch Perfect, I think you'll love this one as well. Ryan and I both agreed that it was hilarious and very entertaining the whole way through. I preferred the music in the original movie, but still think the sequel is worth seeing. And Rebel Wilson absolutely cracked me up the whole time. She is hysterical!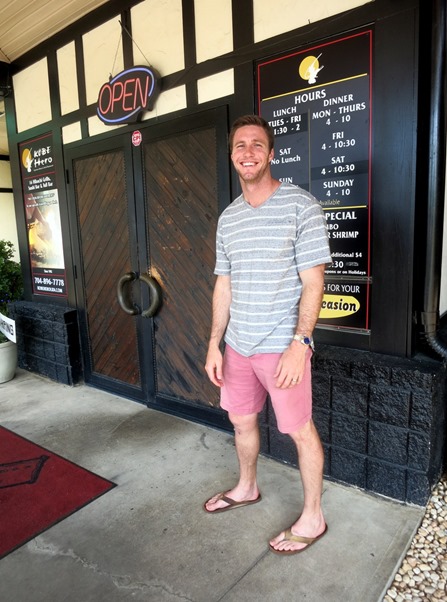 This may sound ridiculous, but early last week, as Ryan and I were about to go to sleep, I rolled over and told him I was craving a good hibachi dinner. At 10:30 p.m. What can I say? It sounded delicious! Well, we satisfied my hibachi cravings by going out for the "Early Bird Special" yesterday and each ordered the steak and shrimp combo. I was in fried rice and noodle heaven. All of my hibachi-loving dreams came true! It was delicious.
The Beginning of My Third Trimester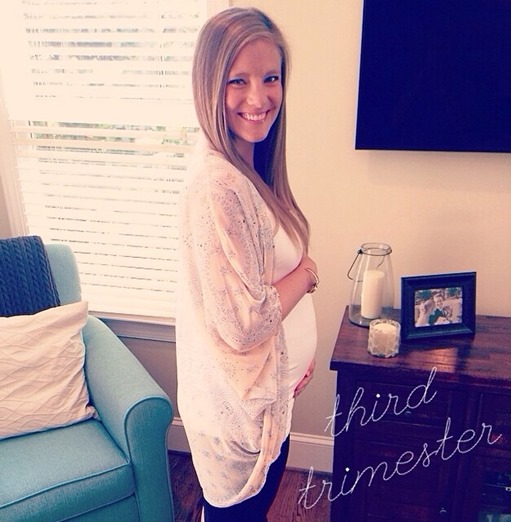 Over the weekend I officially entered my third trimester. I honestly cannot believe we're in the homestretch and that we'll get to meet our baby boy so soon. What!? I know enough not to try to predict when he will come, but if we go by our due date, we'll have a little baby boy in our arms in 12 weeks. I have a feeling these next three months will absolutely fly by and in the meantime I'm going to try my best to continue to give our little one a good place to hang out! I am getting more and more excited with each day that passes and cannot wait for my 28-week appointment tomorrow. I want to hear that heartbeat!
Question of the Morning
Share one highlight from your weekend below!