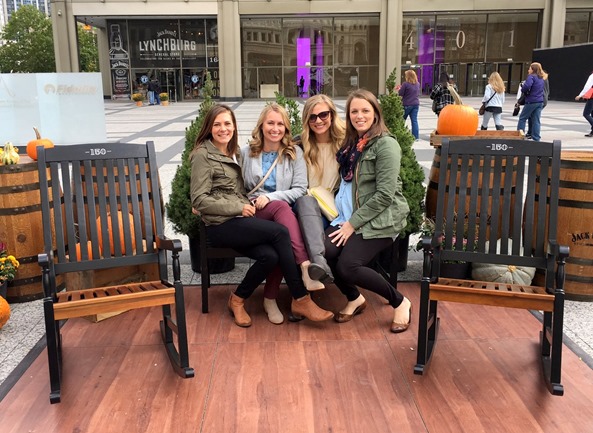 Carrie, Michaela, Leah and I have been friends since elementary school and stayed very close through high school, college, post-college "real world" shenanigans, weddings, babies and more. Few people know me and understand me better than these three women and a girls' weekend in the city was long overdue.
My friend Leah is expecting her second child in the beginning of December and we wanted to plan a trip before her baby's arrival but didn't want Leah to have to host us during her last few weeks of pregnancy. We decided a trip to Chicago, a short drive from Leah's house just outside of the city, would work well for a mini retreat away from the craziness of everyday life.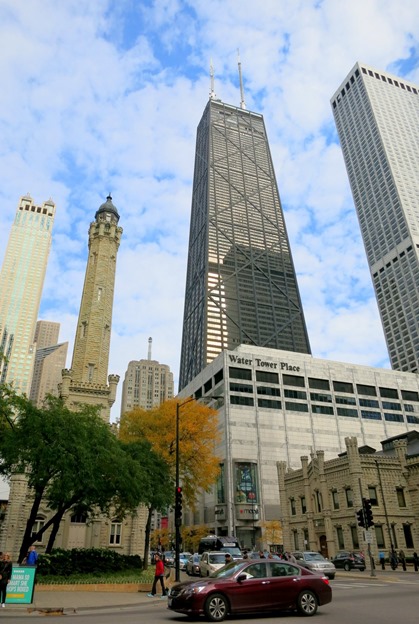 I said goodbye to Ryan and Chase late Friday afternoon and arrived in Chicago in the early evening. Michaela and Carrie picked me up at the airport and the three of us drove into the city where we met up with Carrie who was driving in town from Michigan.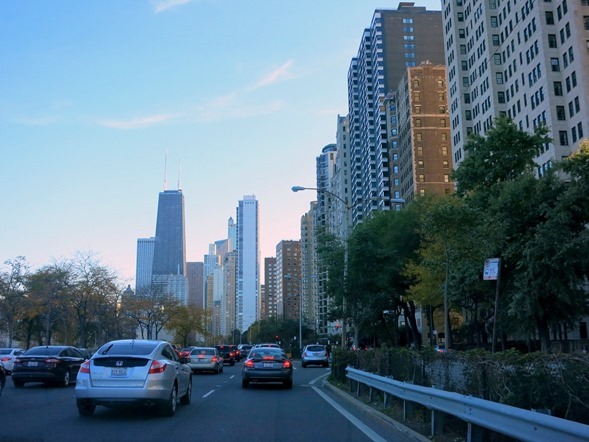 We checked into our hotel and unloaded our things in a beautifully luxurious room with one heck of a view of the Chicago River at the Sheraton Grand. (Check in was a breeze and everyone was so friendly!)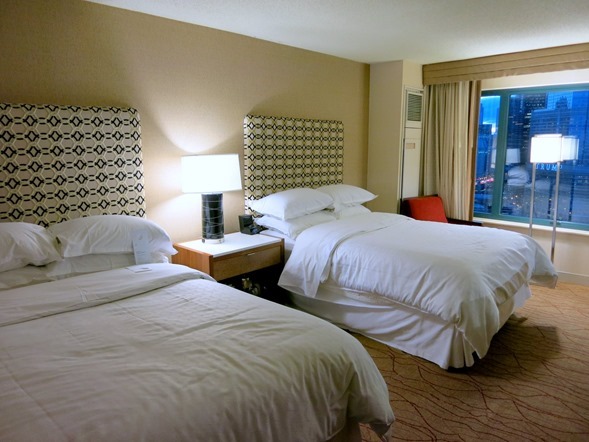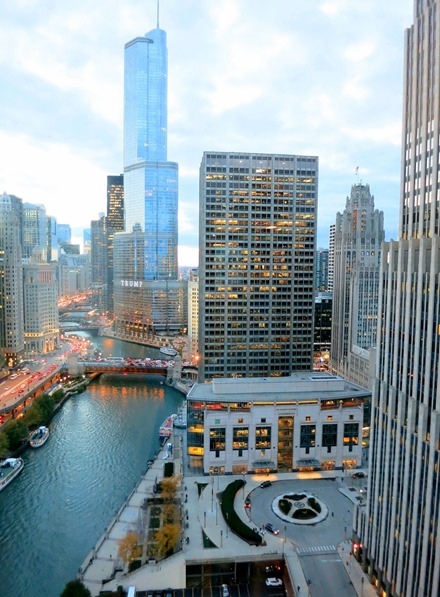 The Sheraton Grand was kind enough to give us a complimentary room for the weekend (thank you!) and we were excited to find fresh fruit and a platter of pita chips and dip waiting for us upon our arrival. It was just what we needed to tide us over until our 8:30 p.m. dinner reservation!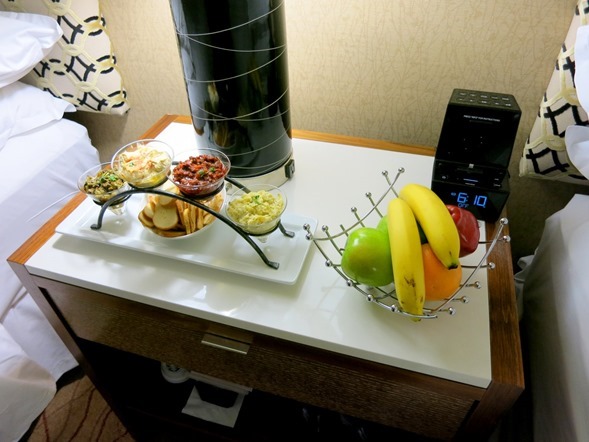 The size of our room was cozy for four of us but we didn't feel cramped during our stay. We all agreed the beds were so comfortable and I truly slept better during my two nights at the Sheraton Grand than I have in weeks. (Not having a baby monitor by my side maaaay have had something to do with that!)
Leah made us reservations at Il Porcellino, an Italian-American restaurant located in the heart of River North in downtown Chicago. It was a quick Uber ride from our hotel and we arrived early enough to grab drinks at the bar before our table was ready.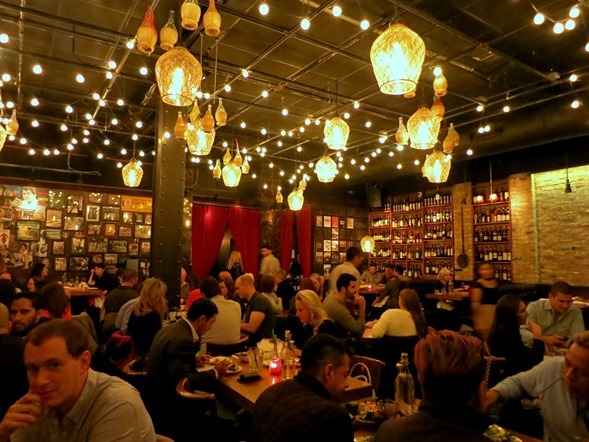 Not only was the ambiance of the restaurant on point, the food was wonderful as well! After sharing the calamari and Tuscan cheese bread appetizers, we split four entrees family-style for dinner (one salad and three pasta dishes). The gnocchi bolognese and butternut squash ravioli stole the show!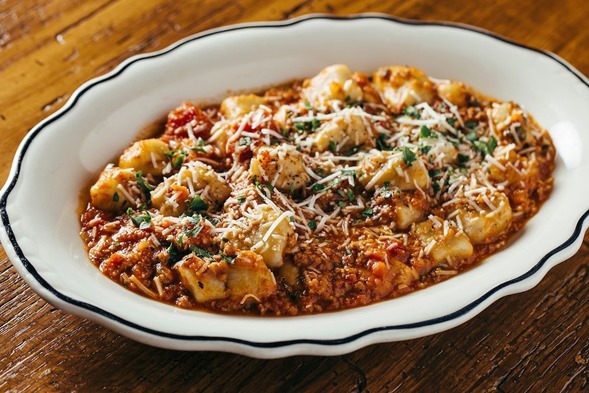 (Pic from Il Porcellino because all of my food photos were super dark and grainy!)

We took our time and lingered over dinner and wine before making our way back to the hotel where we promptly changed into our pajamas, climbed into bed and chatted away for the next couple of hours. I missed these girls so much and could've happily spent the entire trip in our hotel room just catching up on life with everyone.

I'll see ya tomorrow with a recap of our second (and only FULL day) in Chicago!

Last weekend I spent less than 48 hours in Chicago with three of my life-long best friends.