And that's exactly how we started our Sunday!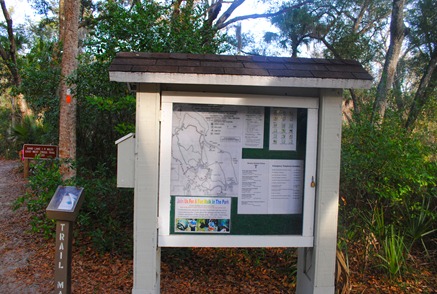 We woke up a little before 8 a.m. and by 8:30 a.m., we were bundled up and hiking along the orange blaze trail at Weikwa Springs state park.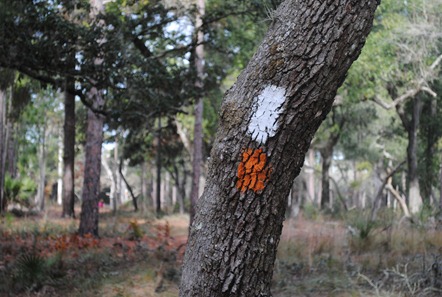 When I say we were bundled up, I mean it. Ryan and I wore several layers to the trails today and Sadie debuted her bright pink bomber jacket that I bought for her.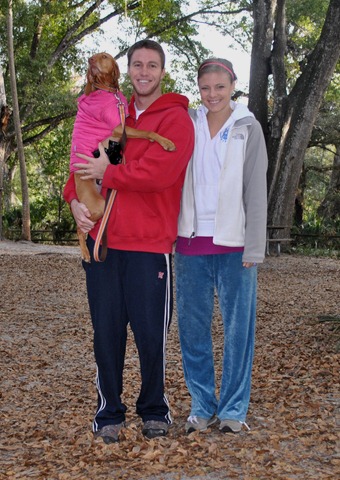 Gotta take our typical hiking family photo!
Once we started hiking, the chill started to hit us. When Ryan turned around to look at me he started laughing at my cocoon-like appearance.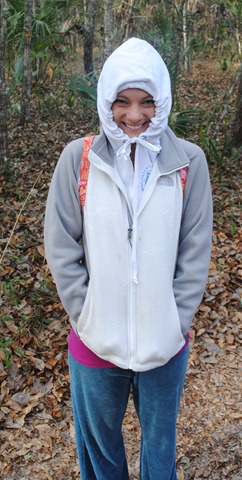 Fortunately the chill gradually dissipated as we continued walking and our hoods were not necessary about two miles into the hike.
Still, Sadie kept her pink jacket on because she's skin 'n' bones and likes to look fashionable while she hunts squirrels.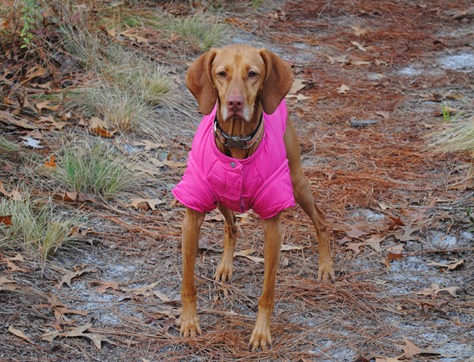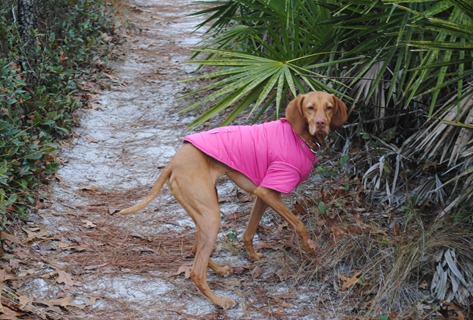 Our hike this morning was quite eventful! We saw a herd of about 15 white-tailed deer, which Sadie alerted us to when she took off running after them.
Can you spot one of the white tails fleeing?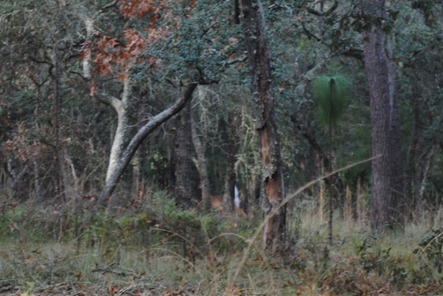 About 15 minutes after the deer excitement, Sadie stalked a wild turkey up into a tree!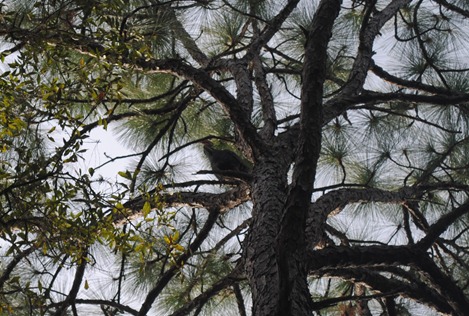 Who knew turkeys could seek shelter in trees?
Our hike continued until we completed just shy of six miles in slightly less than two hours.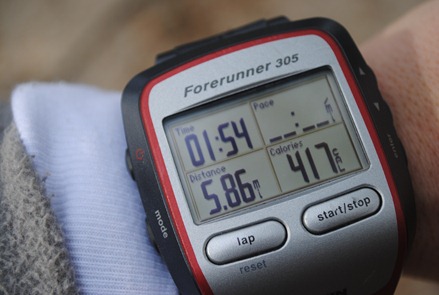 On our way home, we kept with our hiking tradition and hit up Starbucks for his and hers Frappuccinos.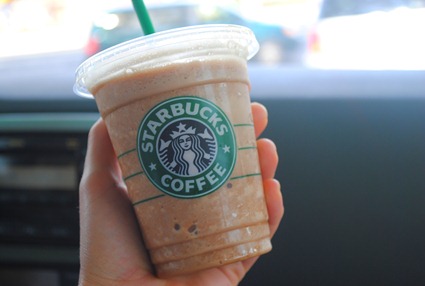 The cold coffee drinks were good, but a little too cold for such a chilly morning.
Breakfast
When we arrived back home, we wanted a hot breakfast! The breakfast tortilla I had before the hike didn't keep me as full as I anticipated and I was ready for a more substantial meal.
When Ryan suggested pancakes, I was more than game!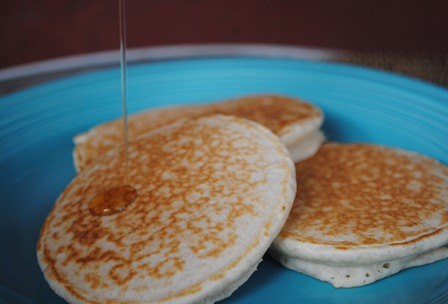 I made a batch of fluffy pancakes for us by following the instructions on the back of the Bisquick Heart Smart mix.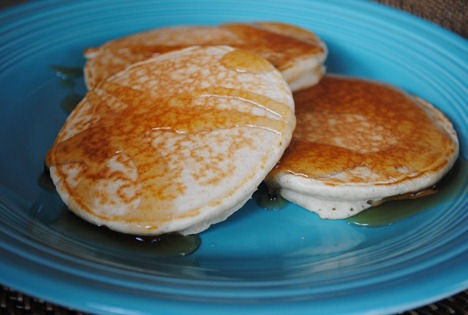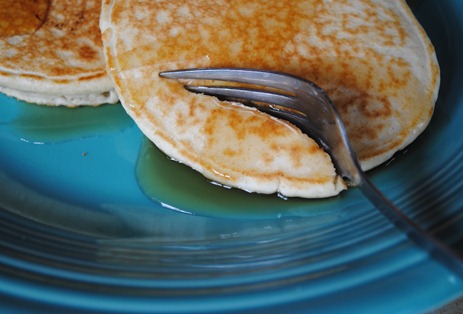 Breakfast was scarfed down because we had to do a quick-change to make it to church on time.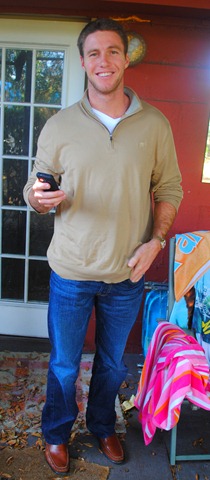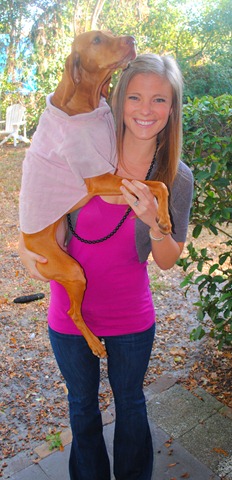 Even though Sadie changed into her Sunday best, too, she had to stay home while we headed out.

Now we're back at home and have lunch on the brain. After lunch, I will be experimenting in the kitchen while doing some laundry. Gotta check some things off the to-do list.

Hope you're enjoying the weekend!

One of my dreams for when I retire is to live somewhere near beautiful hiking trails. I would love to wake up every morning, leash up Sadie (because she is immortal and will never die) and head out to the trails with Ryan.