Today has been quite snacktastic and I wasn't all that hungry by the time lunch rolled around. I knew I wanted something to eat, but couldn't pinpoint a particular craving, so I figured a smoothie would be a good way to go.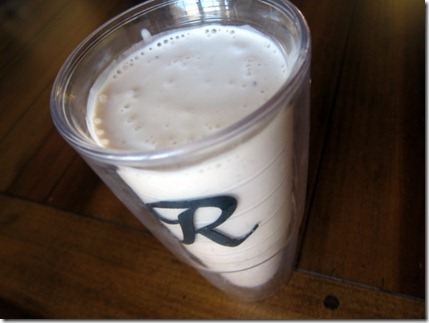 I blended up the following:
1 frozen banana
1 cup vanilla Greek yogurt
1 scoop vanilla protein powder
1 spoonful cashew butter
Almond milk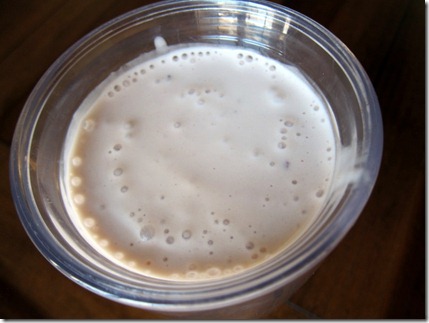 Dinner promises to be veggie packed thanks to another crock pot concoction.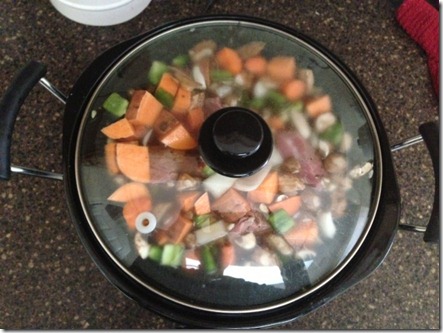 I'll report back on that one in the morning!
Long Run Fuel
It's almost here!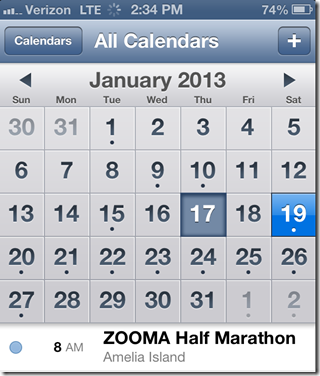 Tomorrow afternoon I'm heading to Amelia Island to run in the ZOOMA Florida Half Marathon on Saturday morning. I am starting to get really pumped! There's a lot to be said for pre-race energy. I feel very anxious and excited and hope I can parlay these emotions into a successful race this weekend.
I initially planned to run this race with my sister, but a foot injury sidelined her training at the end of December. Her foot is feeling a bit better now, but I'll be running solo on Saturday. That just means my playlist better be rockin' to help keep me motivated! I'm planning to add a bunch of songs that you guys suggested to my half marathon playlist tonight and I'll be sure to share it soon just in case you're in the market for some new upbeat workout music.
Also, a few of you have asked me about my long runs and whether or not I take any fuel along with me. The answer is yes!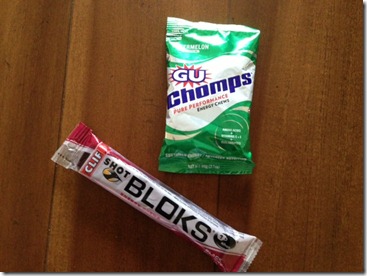 I am a big fan of Gu Chomps and Clif Shot Bloks. I've tried gels in the past, but they kind of gross me out. Gu Chomps are my favorite because they taste like grown up fruit snacks. I didn't take any fuel with me on my runs until my runs started lasting more than an hour.
I actually didn't use fuel at all during my first half marathon and once I started hopping on the fuel-train, I realized what a difference it made for me during my runs. Playing around with different forms of fuel during my runs helped me figure out which kinds worked best for me and my stomach.
Here are a couple of interesting links to websites with information about fueling your body on long runs:
Questions of the Afternoon
Have you ever trained for an endurance race? Did you use fuel?
If you use fuel during your longer workouts, what is your favorite kind? How often do you eat/drink it?