Someone is awfully happy to be at the beach!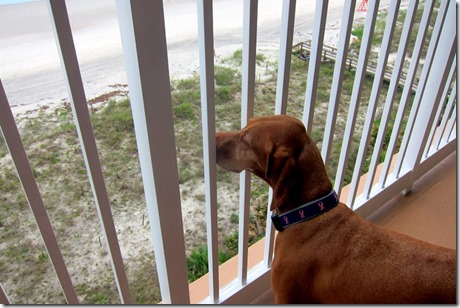 After quickly popping by the gym for some work-related business after breakfast this morning, I came home and picked up Sadie and headed to my parents' place in Jacksonville Beach. Sadie loves it here and ran around their condo frantically searching for my parents so she could wiggle like crazy, whimper and give them her usual enthusiastic hello. Unfortunately no one was here to greet her and once she realized this, she ran back to me and gave me her "No one is here! Fix this!!!" face.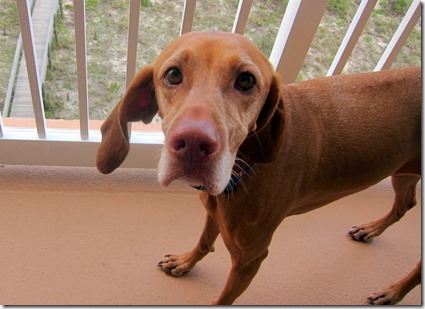 My mom is actually in Pennsylvania with my grandma who had to go to the hospital over the weekend. She is okay, but my mom wanted to be there to take her home from the hospital once she is ready to return to her house in Gettysburg. My dad will be home later tonight, but I won't see either of them because I'm heading off to St. Augustine in a bit for a quick meeting. Since St. Augustine is so close to Jacksonville, I decided to piggyback on my meeting and drop Sadie off at my parents' place since they were kind enough to agree to watch her this weekend while we are out of town for my best friend's wedding. They love Sadie and she is obsessed with them, so it works out rather well!
Before I left Ocala, I made myself a peanut butter mocha smoothie with spinach to tide me over.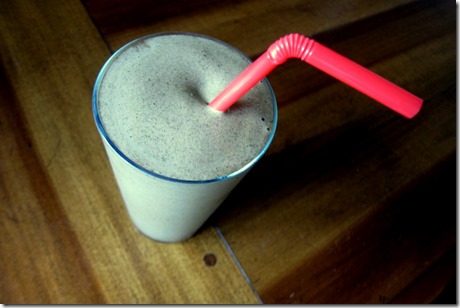 It was delicious!
By time time I arrived in Jacksonville, my appetite wasn't really raging, so I kept lunch simple and fixed myself a yogurt bowl with Liberte coconut yogurt, walnuts and granola.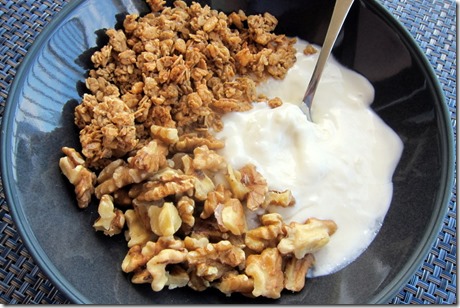 Enjoyed with a view!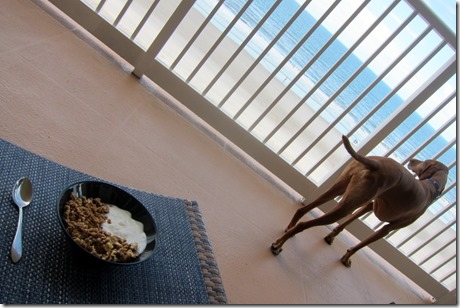 After my late lunch, I brought my laptop onto the patio to work outside and watch Sadie mentally stalk seagulls on the beach from above. I'm hoping Ryan and I will be able to enjoy some beach time on Memorial Day when we come back to pick up Sadie even though I am sure it will be absolutely slammed! All of this weekend talk has me feeling way too excited about all of the wedding fun that officially kicks off on Friday. The countdown is on!
Question of the Afternoon
What is one thing you're looking forward to this holiday weekend?