Is anyone else out there excessively "moley?" Or, as Ryan prefers to say, "freckly?"
To him moles are gigantic wart-like protrusions that have long hair swirling out of them. To the average person, they're just bigger, darker freckles.
If you happen to have lots of moles, let's be molemates, because we're one and the same. At least that's what my dermatologist must think since he called me "very moley" today.
The good news is that, despite my abundance of moles, the dermatologist didn't see anything suspicious, but he did encourage me to check my skin monthly when I do my normal self breast exam and give him a call if any new moles pop up or any old ones change.
Since we're on the topic of mole heath and skin cancer is the most common form of cancer in the United States, I thought I'd share some images of questionable moles from a pamphlet I snagged at the dermatologist's office this morning.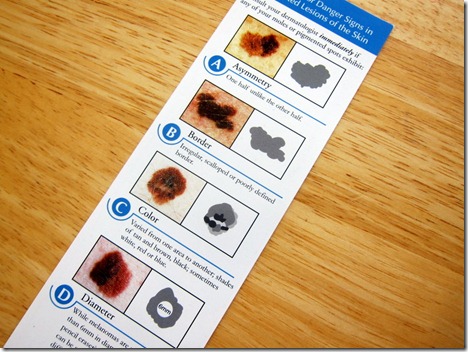 You come for pictures of food, you get pictures of freaky moles. Suckas!

On a serious note, if you have moles that resemble any of the above images I would definitely get them checked. Even moles that might not look crazy can be cancerous (just ask Alyssa), so I try to make it a point to see the dermatologist annually, especially since my mom previously had melanoma.
Photo Shoot
After my dermatologist appointment, I high-tailed it home to clean up the kitchen and make myself a quick smoothie because a photographer from the Ocala Star Banner was scheduled to stop by to take some pictures to accompany last week's interview for future publication.
In the smoothie:
1 1/2 frozen bananas
3/4 cup 2 percent milk
1/2 scoop vanilla protein powder
1 cup vanilla Greek yogurt
1 tablespoon almond butter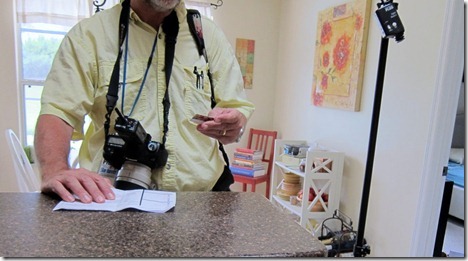 The photographer who came by was incredibly friendly and happened to be a vizsla-lover, so he was awfully fond of Sadie.
Sadie, of course, did the ol' bob and weave move and didn't let him pet her, but she did bring him her stuffed goose to play with, so that's something. When the photographer's watch reflected some light, Sadie spent the rest of the photo shoot hunting reflections.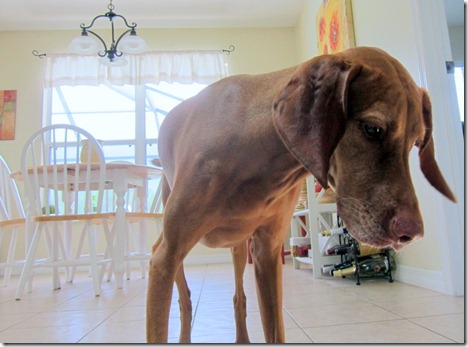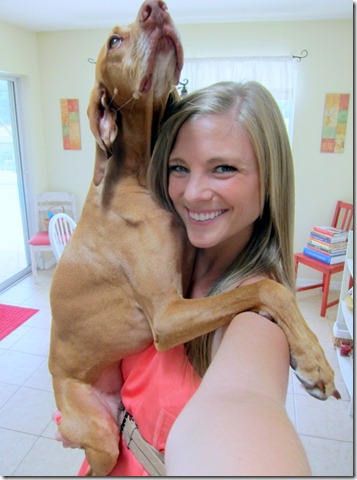 She is a gem.
During the photo shoot, we took some standard smiling pictures before I was instructed to chop up some vegetables!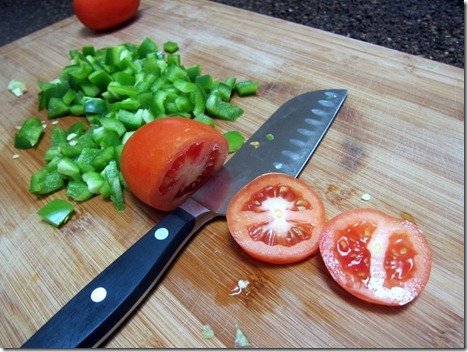 Thank goodness no serious photos were requested because we all know I can't handle that.
Time to work through the rest of the afternoon before a movie date with two of my girlfriends tonight!