Well, good news!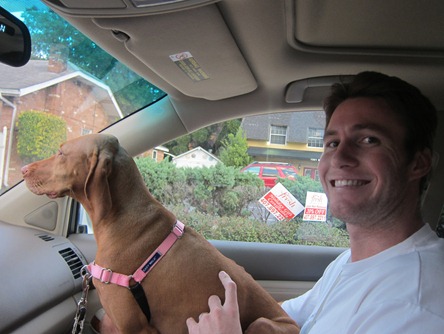 That crazy face is all mine through Christmas! He got the nod from his boss to take Thursday and Friday off this week. Woo!
We celebrated his early dismissal by driving to Winter Park to go on a long walk with Sadie after work.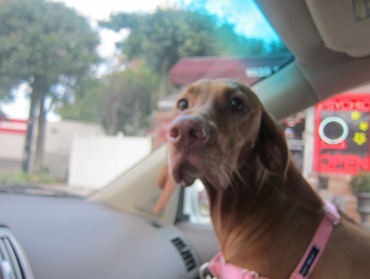 I literally cannot remember the last time Ryan got off work early enough to go on a walk with me and Sadie before dinner. It is something we used to do every single day until his schedule got crazy.
I was glad to have him back!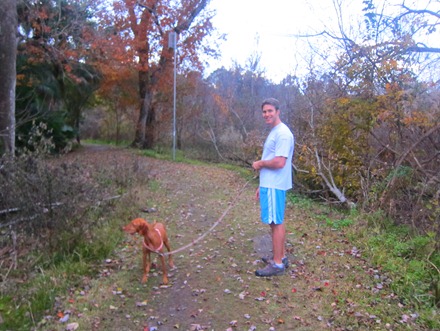 We walked through an area of Winter Park where the streets are lined with beautiful houses all decked out in festive decor.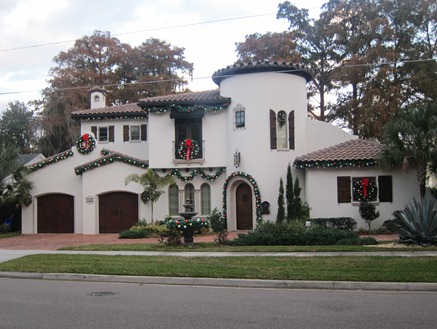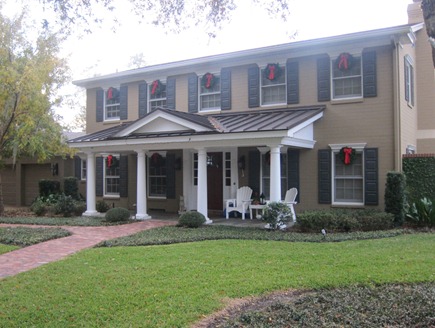 I love seeing Christmas trees all lit up inside people's homes. It gives me a warm, nostalgic feeling inside.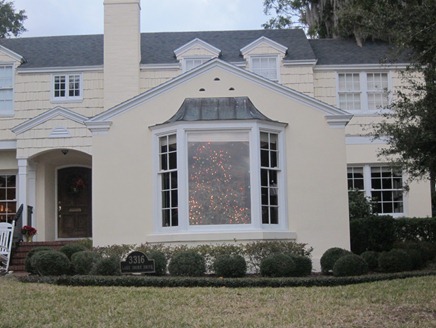 Our walk lead us to Mead Gardens, where we ventured off the sidewalks and onto some trails.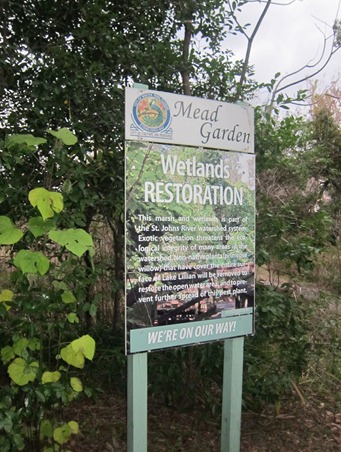 All the low-lying trees beckoned to the monkey in me.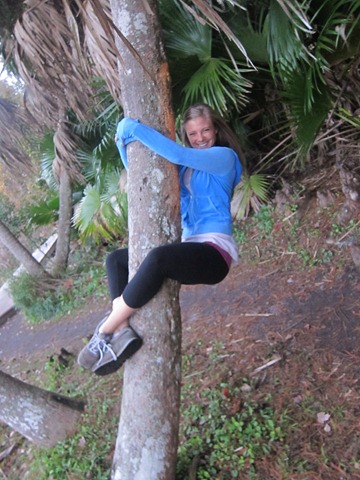 Didn't you know I'm part lemur?
We continued our walk, feeling quite rebellious for taking Sadie through the "no dogs allowed" area and back to the nearby neighborhoods.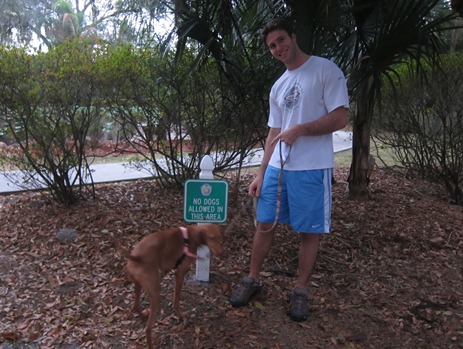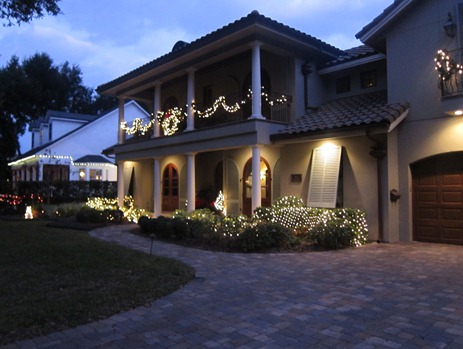 Walking by gorgeous homes always makes me feel so excited for the day when Ryan and I eventually own a home together. I cannot wait to decorate and call a place my real, permanent home. Apartment living is fun and all, but I want to be able to make changes to a place and really makeover a home to suit our style.
One day!
After a short drive back to our apartment, it was dinner time.
Our friend Dru joined us this evening which made Sadie very happy!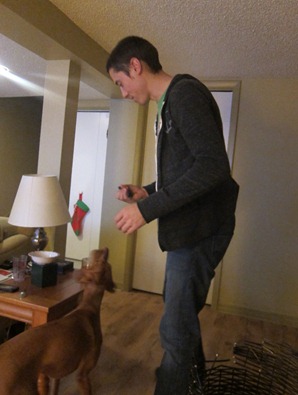 Dinner tonight was buffalo chicken sandwiches.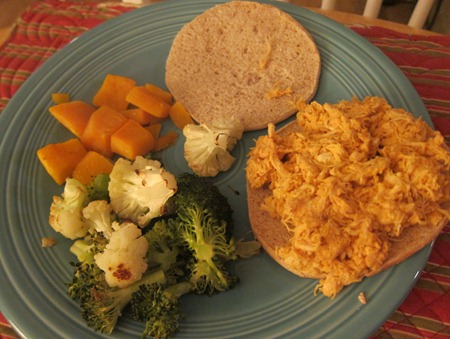 This morning before work, I placed a couple of chicken breasts in the crock pot with some chicken broth and let them cook on low. When we arrived home from our walk, I roasted some butternut squash, broccoli and cauliflower while prepping dessert.
Ryan then pulled the chicken and I transformed it into buffalo chicken. Team work! 😀
Once we all cleaned our plates, it was cookie time.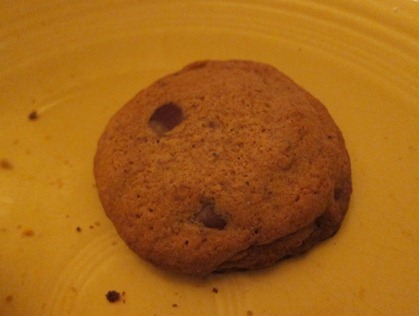 I used the Ghiardelli chocolate chip cookie mix that I robbed of nearly half of the box's chocolate chips last night to make freshly baked cookies for us to enjoy.

Despite all of the chippies I inhaled last night, the cookies were still pretty good! Between me, Ryan and Dru, we polished off all 12 cookies from the batch. Like me, Dru is quite the cookie monster. I like his style.

Since Ryan and I both have the day off of work tomorrow, we plan to stay up a lil' late and catch up on shows we have on the DVR while wrapping some Christmas presents. It's the most wonderful time of the yearrrrr!

For a while there, Ryan and I were unsure whether or not he would have to work on Christmas Eve. As you know, his work has been pretty demanding lately, so we were crossing our fingers that things would slow down enough for him to get some time off.