Since my flight from Boston flew into the Tampa airport on Friday night (there isn't an airport in Ocala), I planned to stay at my parents' house in nearby St. Pete for the weekend since today is Mother's Day and I wanted to spend it with my mom!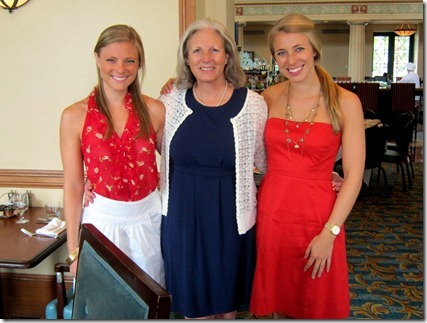 My family and I had plans to attend an early morning church service followed by a special Mother's Day brunch at Marchand's at the Renaissance Vinoy.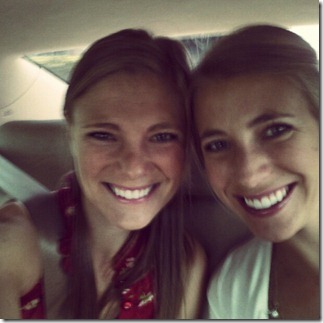 We've been to Sunday brunch at the Vinoy a small handful of times before and it is always absolutely incredible. It's the perfect place to celebrate a very special occasion since you can sit and relax for as long as you'd like and take your time visiting all of the different buffet stations that are packed with fresh, high-quality food.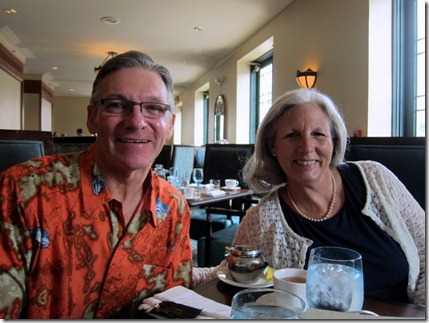 My whole family started brunch with hot tea and let it steep while we hit up the buffet for round one of a two-hour eating extravaganza. (Side note: I totally thought you let tea "seep," but I just double checked and apparently it "steeps." And now we know!)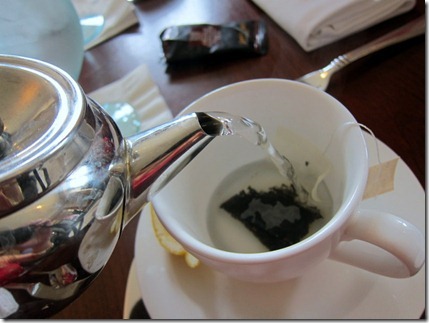 I did a quick lap around the restaurant to see what I wanted to tackle first.
And then I saw it…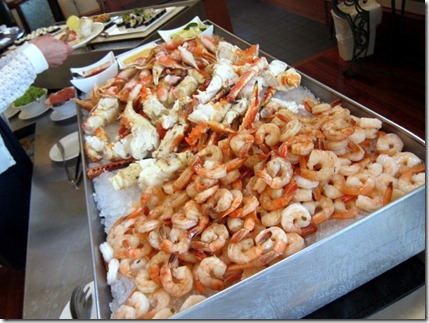 Snow crab claws! Decision made.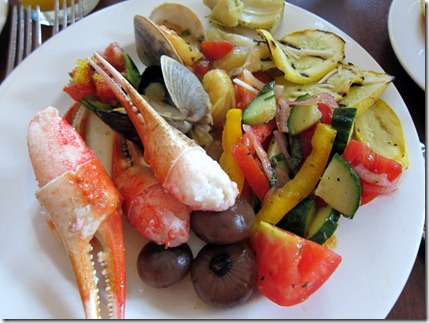 I filled my plate with crab claws, sushi (I ate two pieces before snapping the picture), clams and vegetables. The crab claws were easily the highlight of the meal.
Round two included more crab claws and sushi and a bowl of seafood from a "seafood hot pot" that included mussels, clams, scallops and shrimp.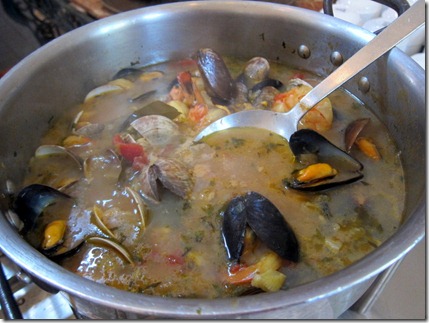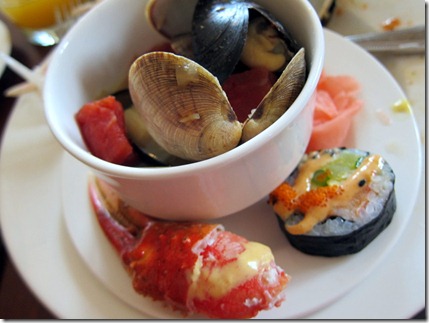 Mother's Day mimosas!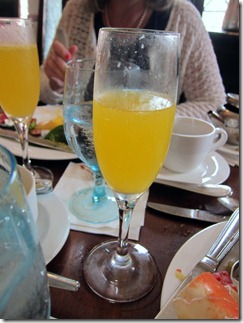 For my third visit to the buffet, I filled a parfait cup with the beautiful fresh fruit and a few slices of smoked gouda cheese.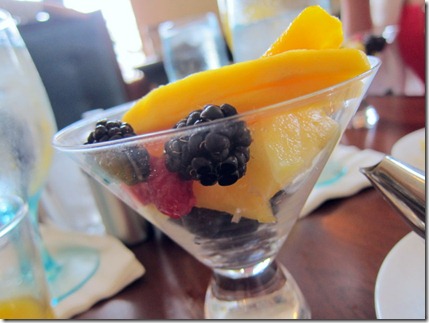 In between each visit to the buffet, my family and I had a great time simply hanging out. We made sure to relax, take our time and just enjoy being together.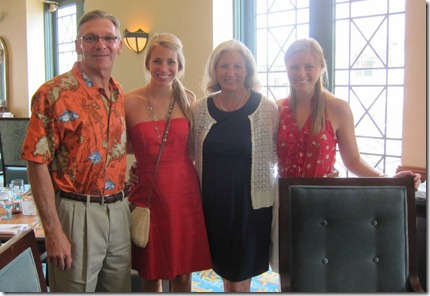 My mom eventually kicked off the final round: Dessert!
I started with the little chocolate dessert that was about the size of a shot glass and so, so good.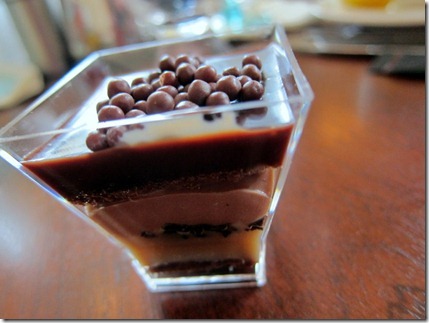 I couldn't pass up the macaroons!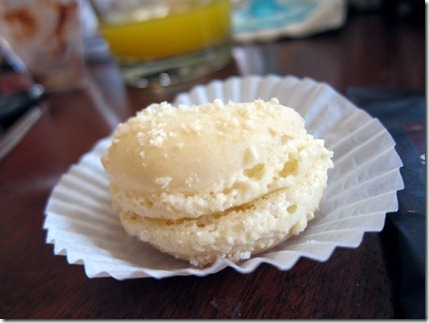 Or the made-to-order churros!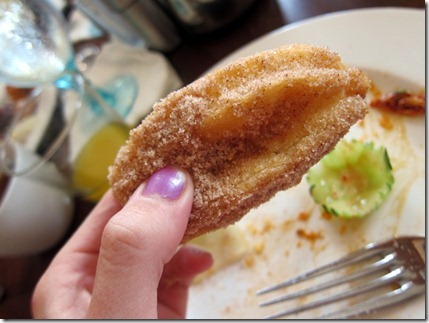 The churros were my whole family's favorite dessert.
I also filled a plate for myself that I called the "dessert sampler."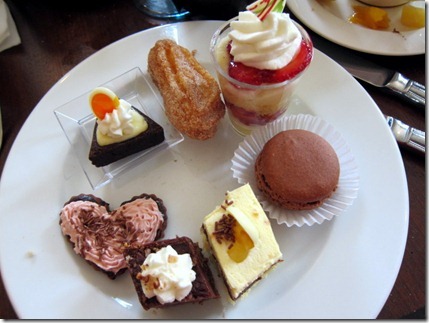 I initially planned to just take a bite or to of each, but I ate almost every single thing on the plate. It was just too good!
After dessert, we headed home and I packed up my bags and hit the road for Ocala. I was so, so excited to see Ryan and Sadie! I missed those two!
We're off to go for a quick evening walk before hopefully calling it an early night.
Happy Mother's Day to all the mothers and mothers-to-be out there!