No matter how much fun I'm having on a trip, by the end of it, I'm always anxious to get home.
I missed this face!
My mother-in-law once described her home as her "sanctuary." She said it is the place where she can always go to unwind. It is a peaceful, happy place. A place of comfort and love.
I couldn't agree more! Something about being home simply puts me at ease.
Workout
Another benefit of being home is getting back in the gym!
Today I completed 20 minutes on the elliptical before I did a leg workout that looked like this:
Obviously my weight for squats was lower than the weight I would typically select since I was doing so many reps.
It felt good to feel the burn after a few days away from strength training.
Breakfast
Breakfast this morning was a favorite around here.
Overnight oats topped with a sliced banana!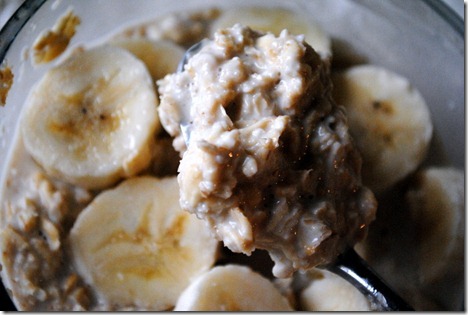 Chewy and filling. A winner!
Question of the Morning
If you could describe your home in one word, what word would you use to describe it?
I would select "comfort." If there's one thing I feel when I walk through the doors of our house in Ocala, it's an overwhelming sense of warmth and comfort.

Gosh, it feels so, so good to be home.