Kaella shares her experience with Crohn's disease below and details the solace she found in volunteering with organizations related to her condition and the impact the positive attitude of children struggling with their own health conditions had on her life.
The wonderful organizations Kaella mentions below include:
****
I lost my Nana to a disease I'd never heard of when I was 15. Before she got sick she was always healthy and extremely active. She was a young grandma who taught me how to play badminton and took me on a shopping date every professional development day.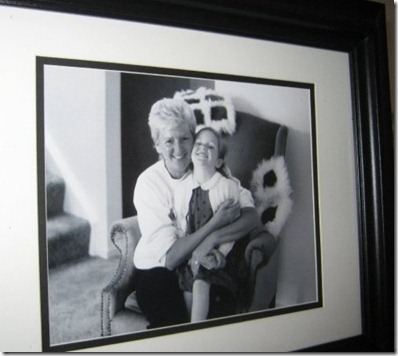 My Nana and Gaga lived with us growing up. She was my best friend and I lost her on August 10, 1999, the day before her birthday. She died from complications from ulcerative Colitis.
Fast forward five years.
I was starting my career in broadcast journalism. I had recently been hired as a news reporter and anchor for a radio station in a small town. I was anxious to be over twenty hours away from my family and friends, but excited to begin my dream job.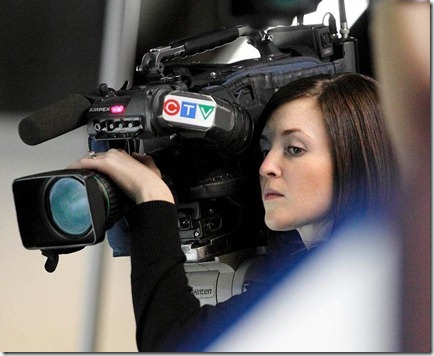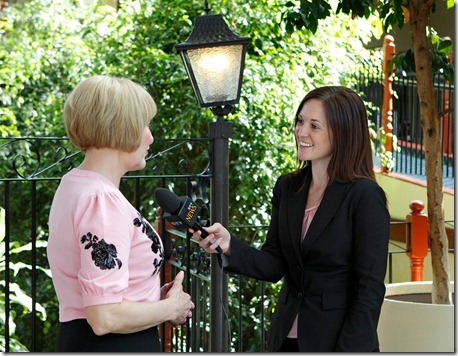 The pain started almost immediately.  At first, I thought it was just stress. I had a hard time getting out of bed in the morning. I had stabbing pains in my stomach and couldn't keep any food in me. I had to be near a bathroom at all times.
It wasn't until I saw blood in the toilet that I decided to see a doctor. Six months later, after multiple surgeries and several "wrong"diagnoses I found out I had Crohn's disease. Crohn's is another form of Ulcerative Colitis, otherwise known as Inflammatory Bowel Disease.
The same disease that took my Nana from me.
IBD affects any portion of the digestive tract, from your mouth to your anus. It can cause severe abdominal pain, bloody diarrhea, loss of appetite and bowel rupturing. It also affects the way your body absorbs nutrients.
The disease caused me to lose 50 pounds in three weeks. People were asking me if I had an eating disorder. They didn't understand why I was always in the bathroom. I was on dozens of medications and dealing with the fact I would have this disease for the rest of my life.
Worst of all, there is no cause and no cure.
I did what I think most 20 year olds would do; I took a few months to feel sorry for myself. During that time, doctors found a fistula connecting my small bowel and bladder. I was rushed in for emergency surgery and had four feet of small bowel and half my bladder removed. I spent 40 days in hospital and weeks recovering at home.
It was during this time at home I decided I was done feeling down and ready to do whatever I could to make a difference in the lives of those affected by Inflammatory Bowel Disease.
I contacted my local chapter for the Crohn's and Colitis Foundation of Canada and, because of my media connections, they elected me to be their media spokesperson at my first meeting.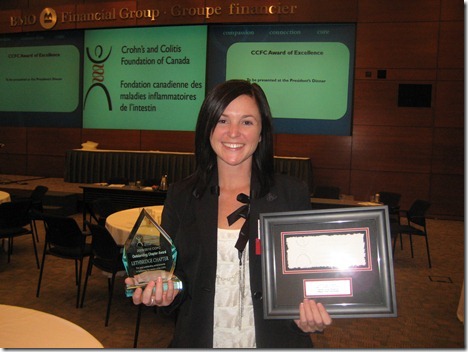 I spent two years speaking to other reporters about the disease and organizing and promoting local events to raise awareness and funds to find a cure.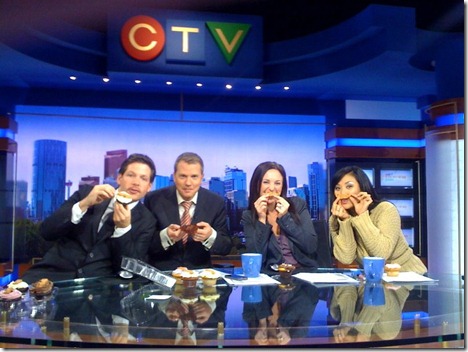 I attended a national meeting in my second year with the foundation and found out they were planning to develop a youth group. I immediately submitted my name and was elected Chair. I spent the next two years creating a group called "The Gutsy Generation."  The group helps those age 15-25 who are living with or affected by IBD.
Most cases of Crohn's or Ulcerative Colitis are diagnosed in that age group.  It's a time in your life when you are going through so much; your first day of high school, choosing a college, starting college or beginning your first career. I wanted to help connect this age group, who, if they were anything like I was when I was diagnosed, were likely feeling alone.
It was during my time on the youth group (formally called the "Youth Advisory Council" or YAC) that I decided to do something.
I wanted to spend more time with young people who were living with IBD. I did a little research and found The Painted Turtle. The camp, located in California, was started by Paul Newman and offers children whose medical conditions wouldn't otherwise allow them to attend camp the chance to be a "normal" kid for a week.  There are camp locations across the United States.
I had the opportunity to volunteer as a camp counselor and spend a week with children age six to 16, who were living with IBD. We went zip-lining, fishing,swimming, sung around a nightly bonfire and took part in a very fun and extremely messy obstacle course. I loved every second of my week with them.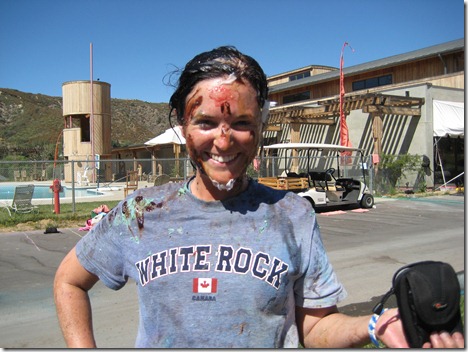 In the past, I've learned that this disease can hold you back if you let it, but all of the kids had such positive attitudes. They didn't let IBD run their lives. Despite all the volunteering I had already done, I walked away from this experience a new person.
After I "graduated" from the Gutsy Generation I became chapter president and most recently began serving a three year term on the Board of Directors. I fly to Toronto four times a year to talk about the future of the organization and how close we are to finding a cure.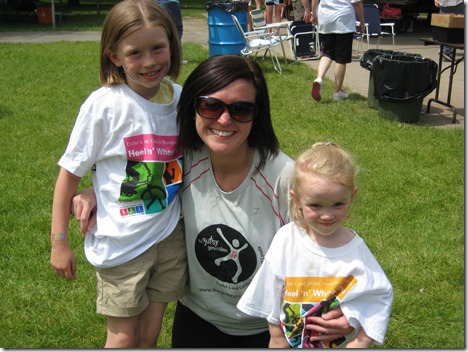 If you're affected by IBD, or just want to volunteer for a great organization, I highly recommend either the Crohn's and Colitis Foundation of Canada or the Crohn's and Colitis Foundation of America. 
Whether you have one day a year, or a few hours a month to commit, you can make a difference.
The Crohn's and Colitis Foundation of Canada and the Crohn's and Colitis Foundation of America offer so many fun and educational, events and are always looking for help. There is an annual bbq, walks, runs, seminars and more!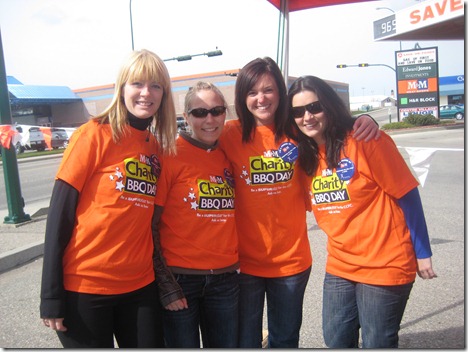 Eight years after first being diagnosed with Crohn's disease I can say, without a doubt, that volunteering has changed my life. 

I love it and continue to do it for myself, those I have met along the way, but most of all, for my Nana, who I miss every day.

***

Additional reader volunteer stories:

The following post continues the series of PBF reader-submitted volunteer stories and was submitted by the beautiful Kaella.