First things first, a few people reached out to me yesterday saying they were experiencing problems with PBF. Apparently those of you who visit www.pbfingers.com were seeing my posts from two days ago yesterday while those of you who visit pbfingers.com were seeing the most recent posts. Weird, I know. Computer stuff confuses me!
Thankfully the amazing man behind Parkin Web Development figured out the issues and fixed everything, so we're back in business today! (I cannot recommend his services enough to those of you who need web help. Reliable, thorough and prompt!)
Just in case you were one of the www.pbfingers.com folks who missed yesterday's posts, here are the two that were posted when this issue was still going on:
Now it's back to your regularly scheduled blogging!
Katy Perry 3D
I went to a pretty awesome concert last night… at the local movie theater.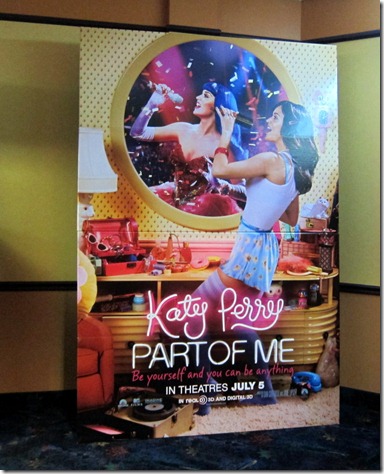 Okay, so it wasn't really a concert, but thanks to some spiffy 3D glasses, at times it felt like a concert. I was awfully tempted to hop out of my seat, flick open a lighter (if I actually smoked) and sing more than once!
I went to see the new Katy Perry movie with my friends Brittney and Cara after dinner yesterday.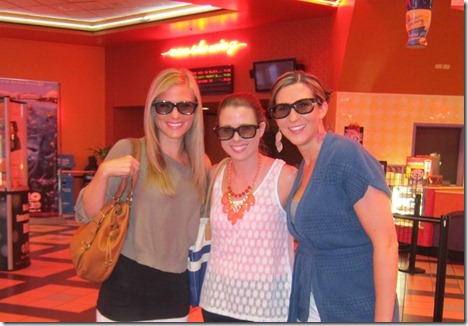 We had a little too much fun with the glasses.
At dinner with Brittney and Cara last Friday, it came out that all of us were secretly dying to see this movie, so we channeled our inner teenybopper and got together last night for a 7:30 p.m. showing.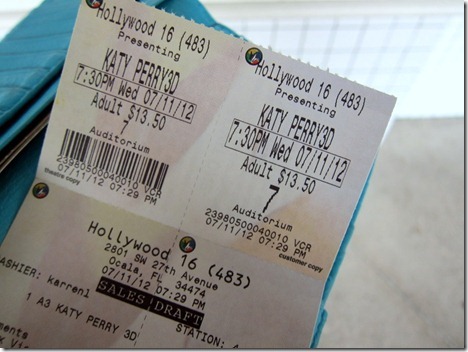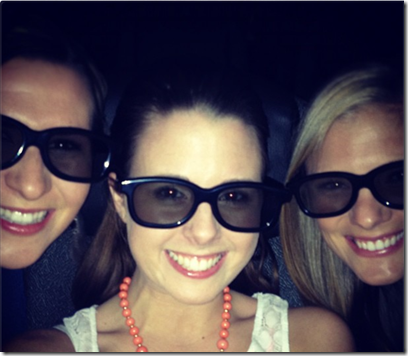 The movie felt like it was part concert and part documentary. I loved all the behind-the-scenes footage of Katy's life on tour and the glimpse into her personal life. (Her grandma is hilarious.)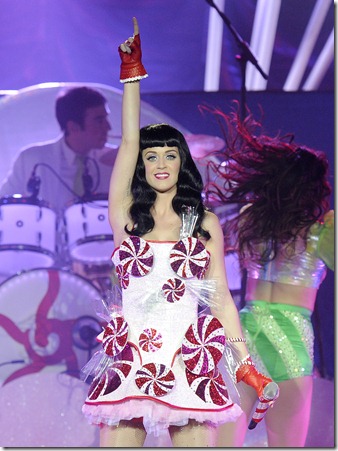 The movie portrayed Katy as a very sweet, goofy, fun-loving girl. While I've found her style rather "in your face" in the past, I've always thought she was original, fun and very entertaining. Watching this movie made me realize that she absolutely loves playing dress-up, bright colors and expressing herself creatively in a very unique way. Her fans seem to really identify with her message of staying true to yourself.
Breakfast
Before I left for the movie last night, I prepared today's breakfast. A Fitnessista breakfast cookie!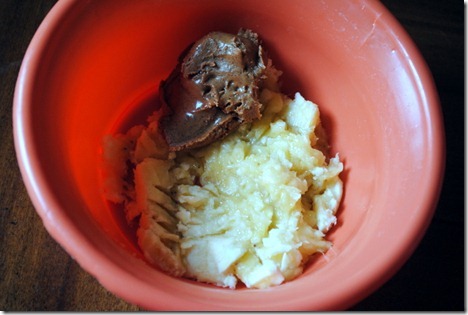 I omitted the protein powder and milk from the Fitnessista's version and combined the following ingredients in a bowl last night before pressing it out onto a plate:
1 mashed banana
1 spoonful almond butter
1/2 cup old fashioned oats
1 tablespoon chia seeds
After pressing everything onto a plate and refrigerating it overnight, I had a slightly solidified breakfast cookie waiting for me this morning!
Perfect fuel for a 30-minute morning walk with Ryan and Sadie!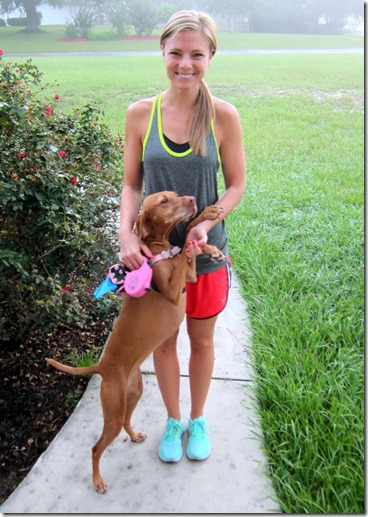 For my fellow Target workout apparel lovers, I bought the C9 Champion tank top you see in the above picture last week and am in love with it! As a girl with a crazy-long torso (I am 5'7'' and a past doctor told me that with my torso, if my legs were "proportional" I would be 6 feet tall), it is nice and long and doesn't ride up. Plus it's breathable, comfy and only $15!
I actually bought that tank top when I went to Target last week to return a bathing suit. It is impossible for me to leave Target without making my wallet cry.
On our morning walk we stumbled upon the nest of yet another scrappy woodpecker!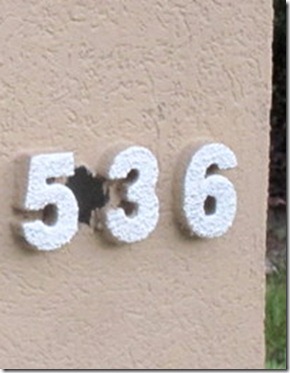 Apparently Ocala woodpeckers enjoy making homes in mailboxes. We actually heard this woodpecker before we noticed the hole. The bird was inside the mailbox as I snapped this photo, pecking away.
I'm heading to Orlando late this morning for an appointment, so I'll see ya from my old stomping grounds in a bit!
Question of the Morning
Where do you buy most of your workout apparel?
I buy most of my workout gear at Marshalls or TJMaxx. I can often find Nike, Reebok and Adidas apparel for half price!