Happy New Year!!!
I hope you all had a wonderful time ringing in 2013 and bidding farewell to 2012. Ryan and I had a no fuss celebration as planned and celebrated together over margaritas.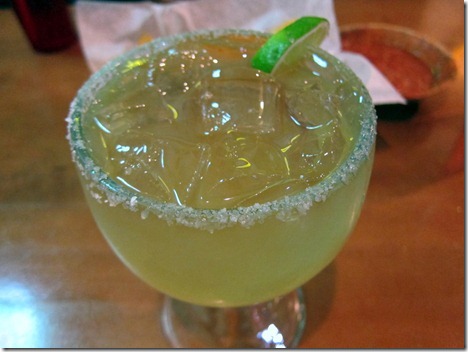 Earlier in the day, before the margarita drinkin', I saw Les Mis!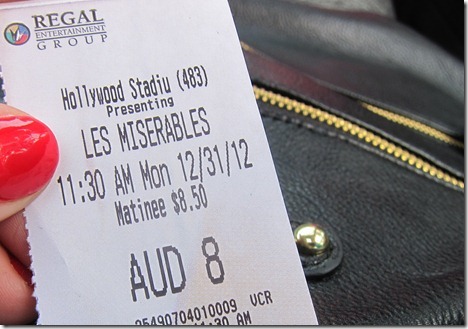 I really, really wanted to love this movie. Really. But I just didn't.
I feel like I'm in the vast minority, but I simply wasn't enamored with Les Mis. I adore musicals but have never seen Les Mis on stage before, so maybe that had something to do with it? Perhaps knowing and loving all of the songs beforehand would've made me feel more connected to the film?
I thought it was a decent movie with some beautiful songs, but I felt restless as I watched and thought it was rather long. (I must say that I thought Anne Hathaway's "I Dreamed a Dream" was absolutely gorgeous and have already downloaded that song, so there were some moments in the movie that I definitely enjoyed.)
Workout
After a later-than-usual start to the day, Ryan and I meandered over to the gym for our first workout of the new year this morning.
I warmed up with 20 minutes on the elliptical before I completed my Winter Circuit Workout.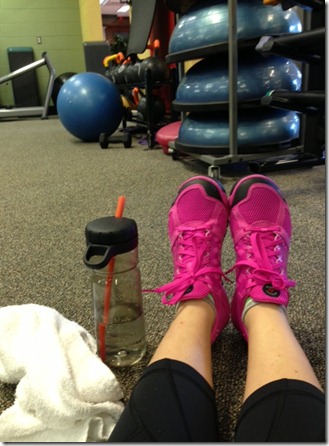 Super sweaty!
Breakfast
Breakfast this morning featured your average run-of-the-mill staples: Cereal, fruit and yogurt.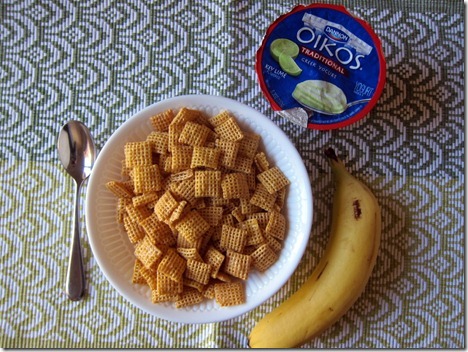 Nothing too special, but it tasted good and satisfied my hunger. That's all I ask!
Question of the Morning
Is there a movie out there that everyone seems to love that you don't think it all that great?
For me that movie is The Goonies. I never saw it as a child and after seeing it for the first time as an adult, it left me feeling underwhelmed (as they say on Cupcake Wars).