Lunch today was tuna salad salad.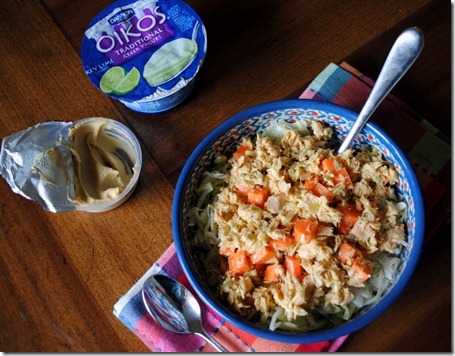 Double the salad, double the fun.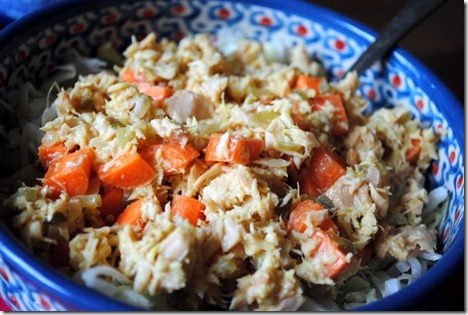 I made a batch of tuna salad and served it on top of a bed of shredded lettuce.
In addition to the moisture added to the salad by the tuna salad, I added a small Sabra Hummus Singles cup to the mix for some additional flavor.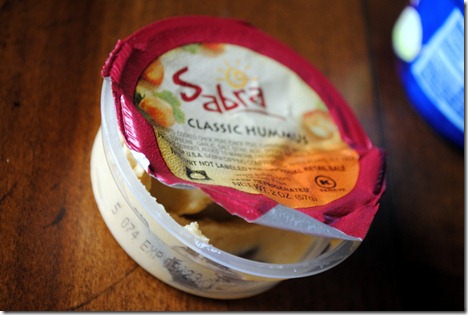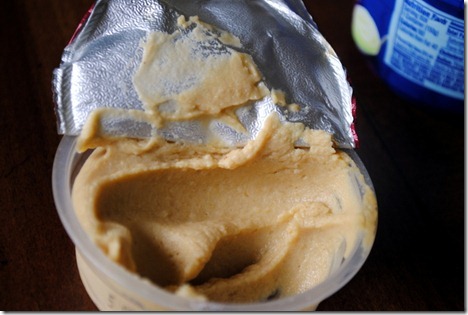 I also sipped on a bottle of Hint strawberry kiwi water from the Fitness Magazine Meet & Tweet swag bag.
As a flavored water fanatic, this water was right up my alley. The water contains no sugar or artificial sweeteners and just a hint of fruity flavor. I'm a fan.
New Recipe Week
When I was wasting three hours at the airport as I awaited my flight back to Florida from Boston on Friday, I took some time to flip through several magazines (and eat a red velvet cupcake).
Recipe after recipe started calling to me from the pages of the magazines and I quickly realized I haven't changed up my evening meals in quite a while. I'll follow the occasional recipe, but I seem to default to making similar dinners week after week. (Broiled salmon. Every week.)
While I want the dinners I make to be fast, I don't want to sacrifice flavor for time and flagged a handful of recipes that looked healthy, simple and made me feel excited! All too often, Ryan and I tackle dinner quickly and our meals have become rather routine and mundane.
I'd like to put a little more effort into getting excited about dinner and am declaring this week "New Recipe Week" in our household. Each night we'll be making a new recipe we've never tried before to hopefully put a little pizazz back into our evening meals.
Our current lineup (in no particular order):
I'm already excited for dinner and it's not even 3 p.m.! I think that's a good sign!
Question of the Afternoon
How often do you try new recipes?