After I was done wrapping up my work-related to do list for the day, Ryan arrived home and we took Sadie on a nice walk around our neighborhood. Too bad it's so dang dark outside by 6 p.m. these days. I miss being able to actually see things, but at least festive Christmas lights give our walk a little more pizazz.
Even though the temperatures were in the upper 70s today, the evenings are chilly (this is not the case in the summer in Florida), which also makes it a little easier to get in the holiday spirit.
A few slabs of peppermint bark also help.
Before our walk, we ate a dinner that included a lot of random ingredients because neither of us were in the mood for one thing in particular. Why not eat it all?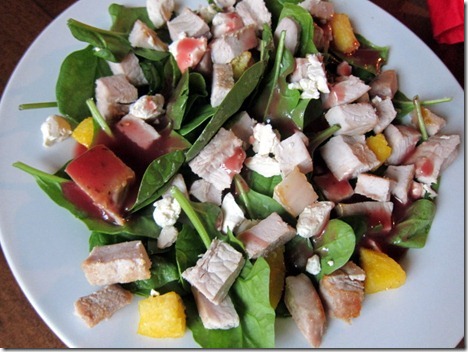 Spinach salad topped with topped with pork, polenta, goat cheese and Marzetti's pomegranate dressing (my current favorite)!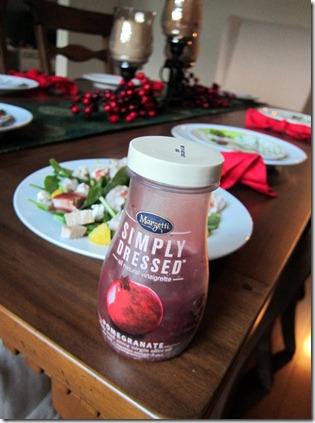 The salad was supposed to include warm potatoes, but I burned them.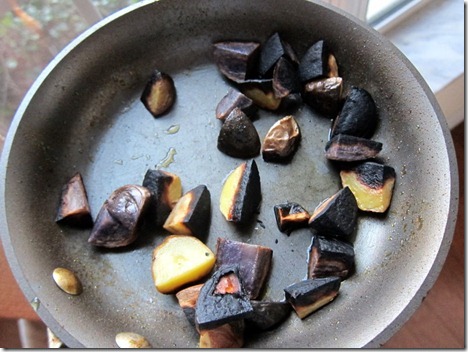 What is with me and burning things lately?
At least it was still satisfying without the potatoes. The warm pork and polenta gave it a wintery feel.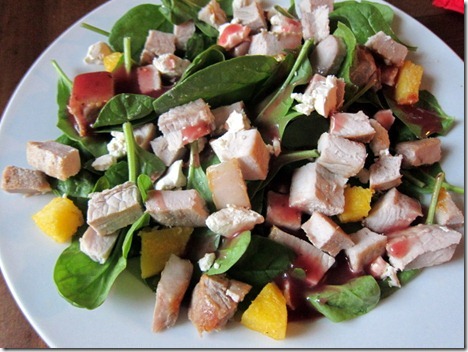 Someone was awfully intrigued by the pork.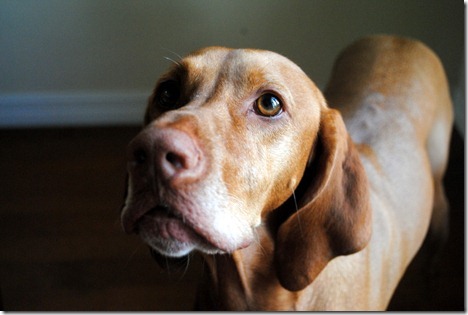 Off to spend the rest of the night with my little family immersed in holiday music! Apparently a holiday edition of The Sing Off is on tonight, packed with holiday a cappella holiday music. And I thought the show was over last week! Hooray for one last hoorah!