I feel like I've been all over the place today both mentally and physically. After breakfast and a morning walk with Sadie, I drove to Whole Foods for a meeting with the local store's regional marketing specialist.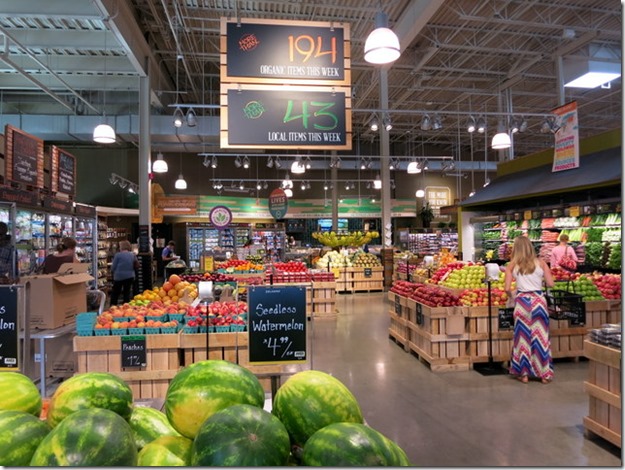 I am working with Whole Foods on an upcoming project and I'll be sure to share more details with you guys soon! Once my meeting was over, I couldn't resist grabbing an early lunch from the hot bar.
I loaded my contained with the superfood salad, steamed kale, grilled zucchini, eggplant and squash, teriyaki chicken, macaroni and cheese and chicken fried tofu. Yes, you read that right. Chicken fried tofu. Have you guys tried it? Oh my gosh I love it so much. I got it for the first time a few weeks ago when I met up with Caitlin for lunch and was dying to try it again. I'm pretty sure it's not even kind of good for me but it's so darn delicious.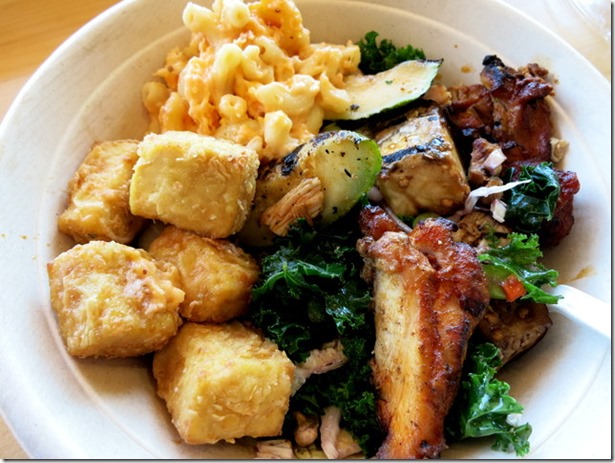 With my belly nice and full, I hopped in my car and headed out on a mission to check out two local furniture consignment shops.
The first one was a total bust. The shop's furniture had a more formal feel feel than what Ryan and I typically gravitate toward and coffee tables were $500+ which is significantly more than what I was hoping to pay for a used coffee table. The people in the shop were super friendly though! The second one had a lot to look at but nothing really jumped out at me. I was kind of bummed and was really hoping to find a nice wood coffee table and an end table at a decent price. The search goes on!
Before driving home, my final errand for the day took me to the bank where I spent over an hour getting everything in line for our closing tomorrow morning. Pretty much the only thing on my mind right now is our new house and everything surrounding our final walk through, the closing tomorrow and our move on Friday. We're set to close at 9 a.m. tomorrow and I'm kind of freaking out. That overwhelmed/excited/panicky feeling is setting in!
Hope you guys are having a great Wednesday!