One bowl meals are right up my alley.
One bowl = Less clean up and a whole lot of flavor!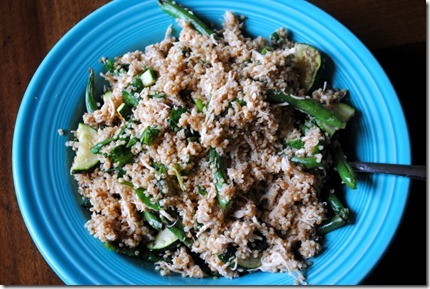 Since we had a decent amount of BBQ pulled chicken leftover from last night's dinner, I threw it into a bowl with some Feed Adam quinoa, fresh spinach, roasted green beans and zucchini.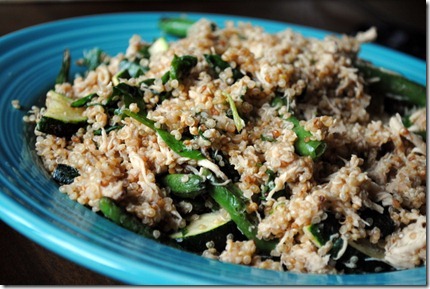 The chicken was so thin and finely shredded that it practically blended into the quinoa.
This bowl took me a while to eat! All of the chewy quinoa coupled with the vegetables made for one heck of a filling meal.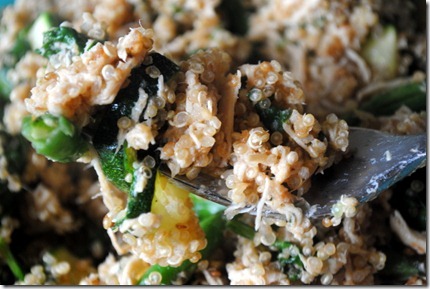 Now I'm off to investigate your recommendations for the PBF June Book Club selection on the PBF Facebook page. We'll be voting on the next book later this week!