Let's breeze through lunch today because I am anxious to discuss an article I read this morning.
I was hungry earlier than usual today.
Right around 11 a.m., I fixed myself a yummy lunch of chicken salad and a smoothie.
To make the smoothie I combined the following:
1 large frozen banana
1 cup strawberry banana Greek yogurt
1/2 scoop vanilla protein powder
Enough milk to get everything goin'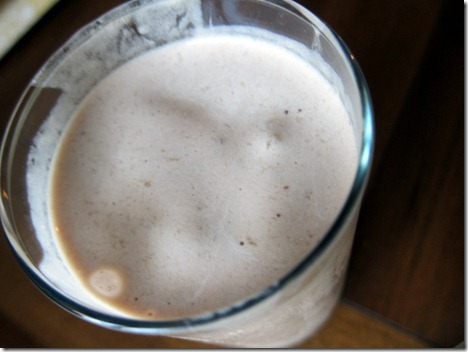 It hit the spot!
The Best Years of Our Lives?
I read an article this morning that really touched me.
The author of the article, Marina Keegan, died in a car accident on Saturday. She was 22.
Keegan was a student at Yale University and her article was published by the Yale Daily News and distributed at the graduation ceremonies at the university last week.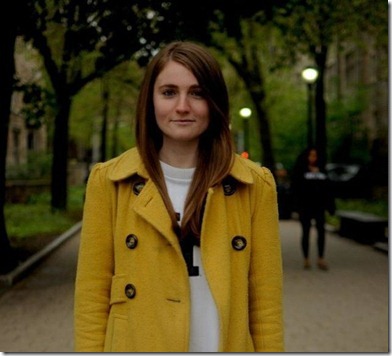 (Source)
In her article, Keegan talks about the feelings she had as a student at Yale.
"It's not quite love and it's not quite community; it's just this feeling that there are people, an abundance of people, who are in this together."
Don't we all love and crave that feeling? That someone is going through exactly what we're going through? That we're not alone? That we're all in this together, struggling and trying to make the best of the cards we're dealt?
It's clear from reading her article that Keegan felt a real sense of belonging on her college campus and camaraderie with her fellow students. She says she felt the "opposite of loneliness," and wanted to hold onto that feeling for the rest of her life. 
The part of her article that had me nodding my head in agreement came in the middle.
"But let us get one thing straight: the best years of our lives are not behind us. They're part of us and they are set for repetition as we grow up and move to New York and away from New York and wish we did or didn't live in New York. I plan on having parties when I'm 30. I plan on having fun when I'm old."
I love this.
As a teenager in high school and then as a college student, I remember cringing when I would hear adults say, "Enjoy these years. They're the best years of your life."
I get that being an adult comes with a lot more worries and anxiety. More pressure, more responsibility.
But the thought that the best years of my life are behind me is simply depressing.
I miss the crazy parties in college and high school. I miss living so close to my best friends. I miss not having to worry.
But while I do miss certain aspects of high school and college, I want to always try my best to love the life I'm living right now. Sometimes it's a lot harder than others, but making a conscious effort to live a life that makes me happy is very important to me.
I want to spend time with my loved ones. I want to laugh with my husband every day. I want to explore and share. I want to be challenged and excited.
I want to always remember the fun times in my past, but continue to have fun in my future. I want to believe that the best years of my life occurred in the past, but will also occur in the future.
Thank you, Marina Keegan, for this reminder.