Good morning and Happy November! The start of November officially jumps starts that warm and fuzzy feeling inside me that goes along with the holiday season.
Bring on the turkey, Christmas music and family time!
When the alarm went off this morning, Ryan and I opted to skip the gym in favor of more sleep. I woke up with a sore throat and a headache yesterday that eventually subsided by the afternoon, but I figured a little extra sleep couldn't hurt.
I may try to take Sadie on a run when I take a brief break around lunchtime, but we'll see.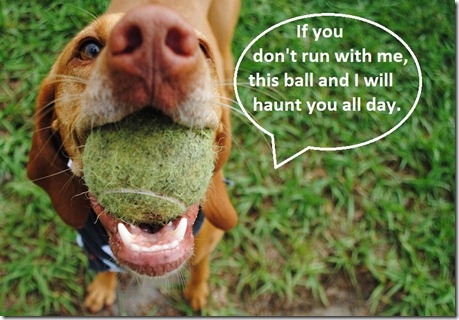 Sadie doesn't lie. If we neglect her daily exercise even the tiniest bit, she goes into super-psycho mode and brings us every single toy out of her toy basket to try to entice us into playing and then sighs and makes other depressing noises until we acknowledge her. Such a little bundle of joy!
Breakfast
Breakfast today was a cheese and jelly bagelwich made with two slices of Swiss cheese and raspberry preserves and served with a side of strawberry banana Greek yogurt.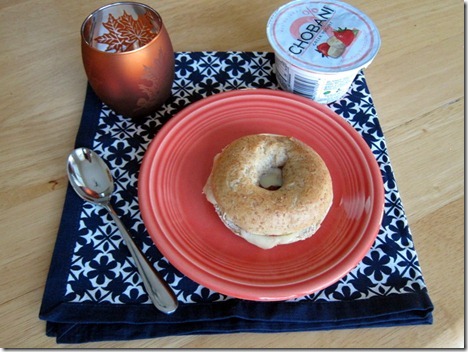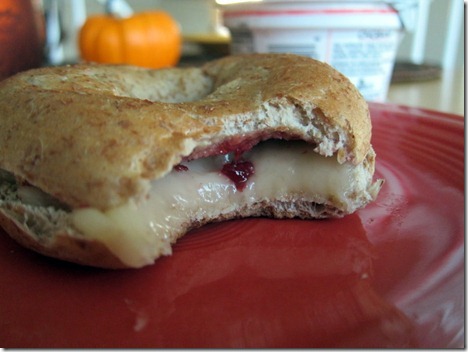 Ryan is convinced there is no better Greek yogurt flavor out there than strawberry banana and I may have to agree. My runner up flavors include pineapple, mango and plain strawberry, but there's something so perfect about the 2 percent strawberry banana. It's almost custard-like. I wonder if it would be good frozen?
Oxygen Magazine
Yesterday when I went to pick up Halloween candy for the trick-or-treaters, I also nabbed the latest issue of Oxygen magazine.
Check it out!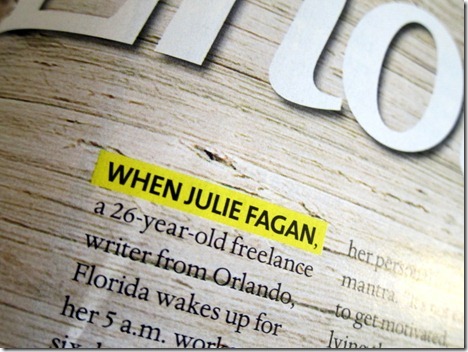 I was interviewed by a freelance writer for the magazine a couple months ago after she saw my blog post about exercise mantras and I was really excited to see the article in print.
This article prompted me to stop being a slacker and update my Press page yesterday.
I may have to call upon some of the exercise mantras mentioned in the article to get my booty out there for a run with Sadie later today, huh?
But first I need to get some real work done. Work before play, so they say.