This Halloween has been full of tricks and treats.
Unfortunately the trick part of the day was not a fun one and it was one that I did to myself.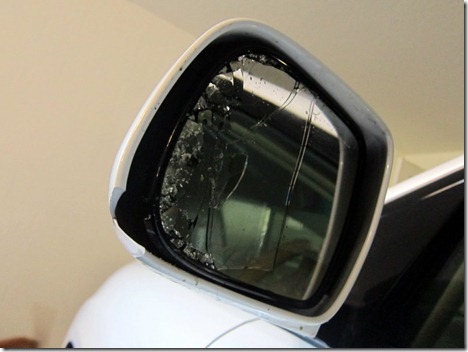 I was backing out of our garage on my way to the grocery store to pick up candy for tonight's trick-or-treaters when BAM, I ran into the side of the garage.
I was trying to avoid a car that was parked in our driveway and was concentrating on not hitting that car with the back of my car and totally neglected my side mirror.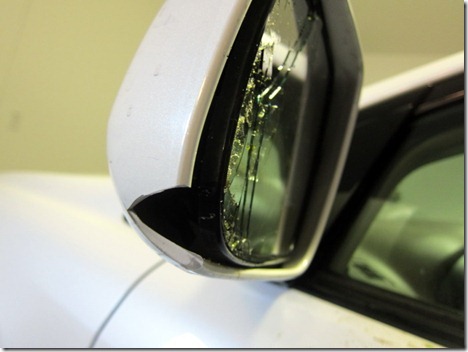 I already got an estimate on the damage and to simply replace the mirror and the cracked white casing will be nearly $500. I'm planning to see if there are junkyards nearby or if I may be able to order the part online before shelling out that much dough.
You better believe I filled myself up with lots of treats after that nasty trick.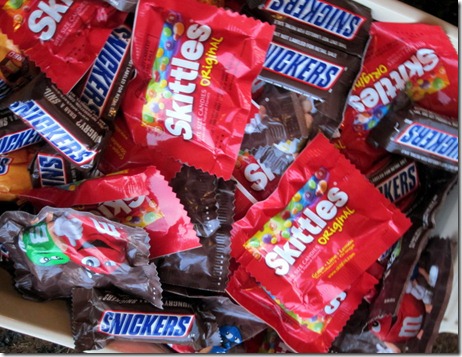 The peanut butter Snickers from that pack are all but gone.
Dinner
Dinner tonight was festive in colors.
Orange + Black!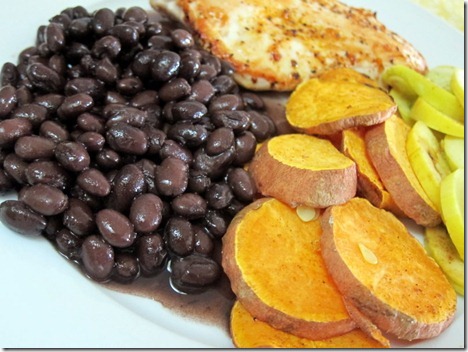 Black beans, roasted sweet potatoes and squash served as sides to chicken breasts that I pan fried after seasoning them with mesquite seasoning.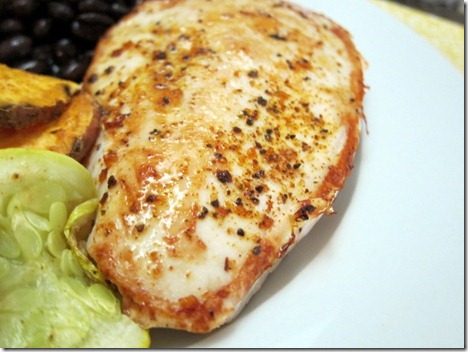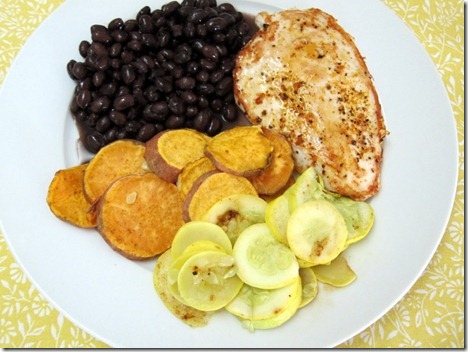 And now I'm hoping for lots of Trick-or-Treaters! I have a very full candy bowl and can't wait to see some cute and scary costumes.
Question of the Evening
Have you ever been in an accident or damaged your car?
My accident history looks like this:
Accident, 2003: Replace bumper of car
Accident, 2008: Totaled car <— Awful experience