Last night, after a quick-change in my hotel room, I headed over to Brittany and Sarah's hotel to catch a cab with them to a group dinner organized by Lauren at Pazo.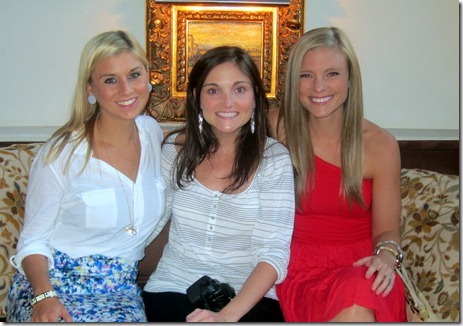 A bunch of you guys recommended Pazo when I put out a call for restaurant recommendations in the Baltimore area and I can see why.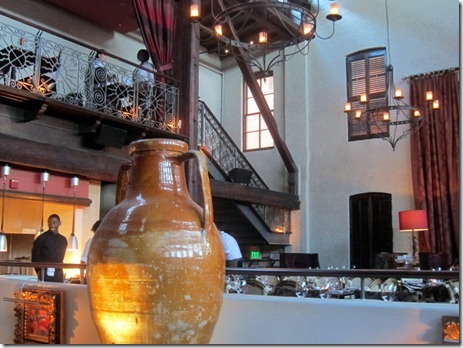 The restaurant is gorgeous inside and I immediately loved the vibe of the place.
Once the rest of our group joined us, we sipped on champagne and ate some fun light bites  that the restaurant was kind enough to provide.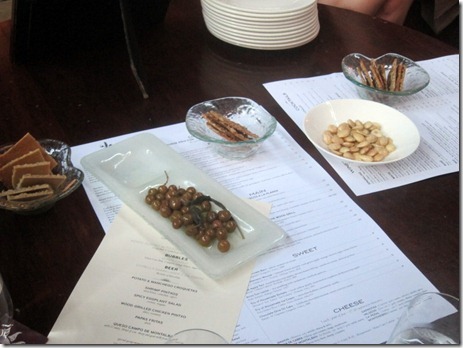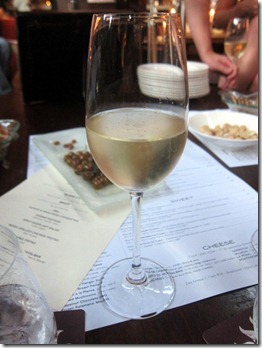 Cheers!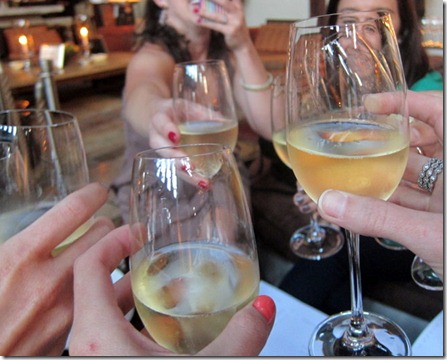 Of all the appetizers we were given, I must say that the free sunflower seed squares were my absolute favorite.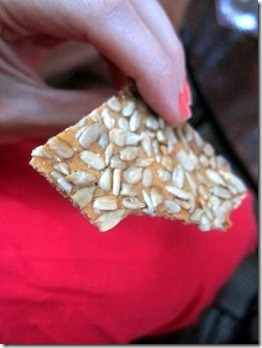 I know they don't look like much, but my goodness they were tasty! They were slightly sweet and very addicting. Brittany and I couldn't stop eating them! Pazo has the recipe for the sunflower squares online and once I arrived back home in Ocala, you better believe I'll be recreating them!
Our group: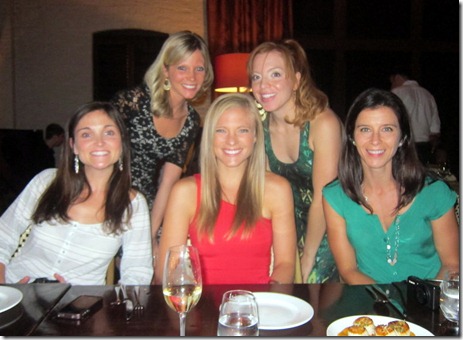 (From left to right: Brittany, Lauren, me, Monica and Tina)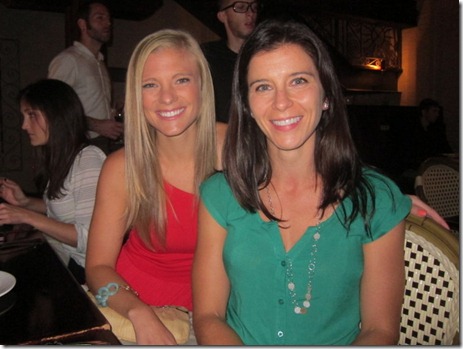 When it came time to eat, our table decided to share a bunch of hot plates, including lobster ravioli, pizza, scallops, zucchini cakes and more.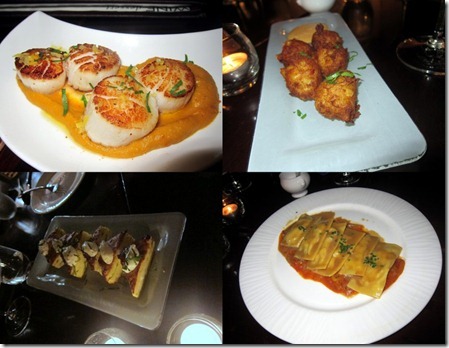 My two favorite dishes were the scallops and zucchini cakes. The scallops were cooked perfectly and this seafood lovin' girl was a happy camper.
Before walking back to our respective hotels, our little group walked to a nearby frozen yogurt shop. Unfortunately it wasn't self serve and  toppings were $1 each, so most of us got a small cup with one topping.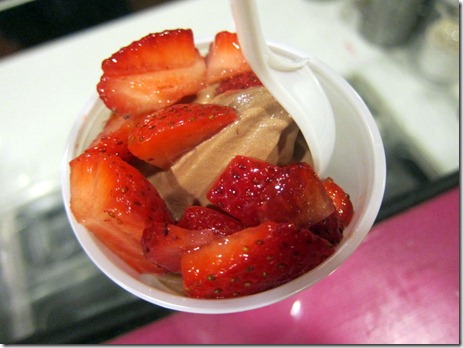 It was good, but made me miss big cups of froyo with billions of toppings for the same price. I know Monica agreed. I talked to her about the wonders of her beloved Yogurtland that I discovered earlier this month when Ryan and I were in Oahu. Our hotel was within walking distance of Yogurtland when we were there and frozen yogurt was our 3 p.m. snack of choice nearly every day.
One of my favorite parts of the day was the walk back to the hotel because we were able to check out Baltimore at night.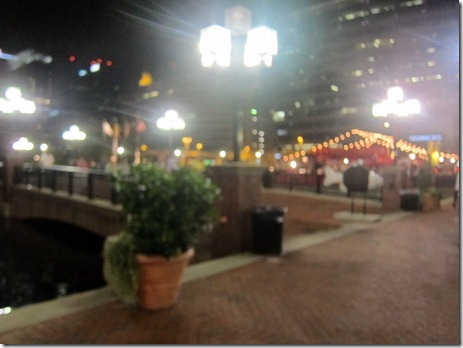 The city was bustling and we walked past an Avicii concert that was bumpin'! Woo!
It was a great night with some wonderful blogging buddies. Thanks again to Lauren for planning such a fun night!