I'm back in Orlando! Even though we haven't even lived in Ocala for a full month yet, I already feel nostalgic driving on the streets I used to drive on daily.
I really do miss Orlando! It's such a fun and energetic city.
I am in Orlando today because I have a meeting this evening, but I took full advantage of being in my former hometown and made lunch plans with my best friend Laurel.
I picked her up at her work and we drove to Pita Pit to grab lunch.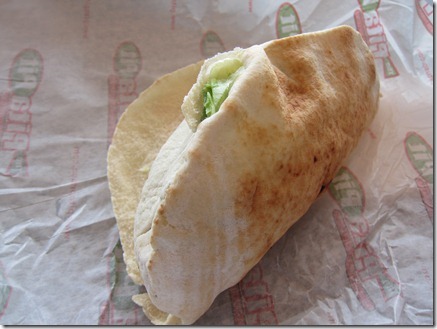 Pita Pit reminds me so much of college! It was the go-to spot for "fourth meal." You know the drunken meal you crave after 2 a.m.? Memories…

Today I opted for a garden pita, packed with veggies!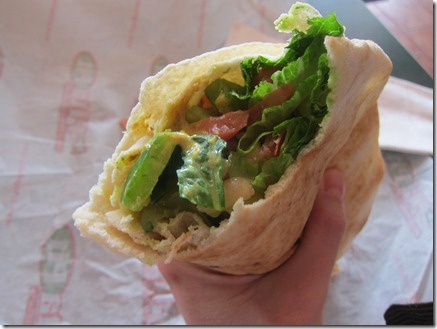 I feel like I could totally recreate this at home. I would just have to take the time to chop up a bunch of fresh veggies, top them with my dressing or condiment of choice and throw them into a whole wheat pita. But I must say, the pita pockets you buy at the grocery store don't hold a candle to the pitas from Pita Pit.
During my lunch date with Laurel we talked all about her wedding planning. Her wedding isn't until May, but she's handling wedding planning just like I did – she dove right in, hammering out a lot of the details in the beginning.
In fact, she brought me my bridesmaid dress today!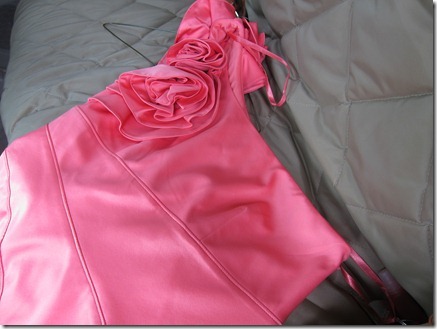 I am in love with the color. It looks pinkier in the above picture than it is in real life. It's a gorgeous coral color and paired with strappy gold heels, I think it will be a beautiful dress. Hopefully it looks okay on me!
Laurel is being the most considerate bride and selected our bridesmaid dresses from Macy's to save a ton of money. It seems like all the designers that make dresses especially for bridesmaids hike the prices way up because they know they are special dresses for a wedding. In reality, you can find gorgeous bridesmaid dresses at normal department stores.
It was great to see Laurel and catch up. I miss her pretty lil' face!
Orthodontist
After lunch, I had an appointment at my orthodontist's office to pick up a bottom retainer. I think my old bottom retainer was accidentally disposed of in our hotel room by the housekeeping staff, so I needed a replacement.
Gotta keep those bottom teeth straight just in case I start showing the bottom part of my grill when I smile.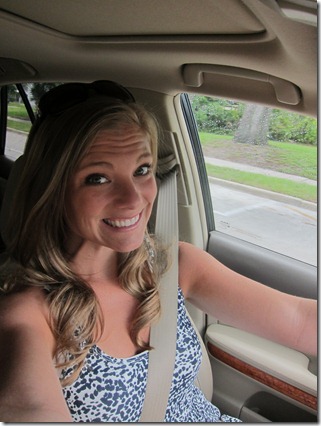 I'll try to keep them under wraps though because I look like a piranha when I smile with my bottom teeth. (I briefly address my experience with Invisalign in this post, just in case you're curious.)
Since I didn't want the entire day to be a waste on the work front, I am now chillin' in Starbucks, soaking up their free internet and drinking a hot refresh tea to stay warm in this frigid air conditioning.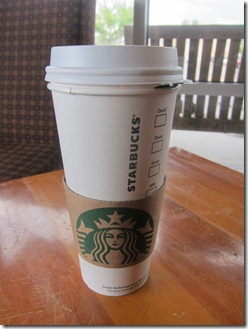 The refresh tea is my favorite. It's perfectly minty and delicious.
Hoping to cram in three more hours of work before my meeting!