Pookie's
, a dog store that carries her favorite dog food to pick up a big bag to last her through the month.
While there, I had a good time looking at all of the doggie dress up items and surprised Ryan by dressing Sadie up in a pair of motorcycle shades.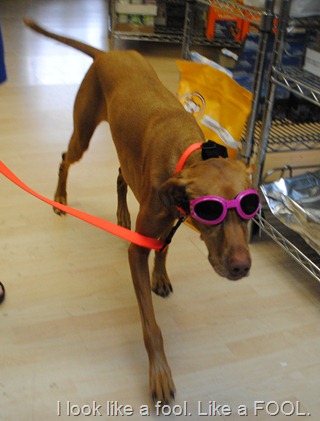 Sadie is very tolerant of clothes and costumes, but she was not a fan of the glasses. I guess she'll never be Lil' Jon. Yeaaaaah.
Since Sadie handled my harassment with grace and dignity, we rewarded her good behavior with a trip to the dog park.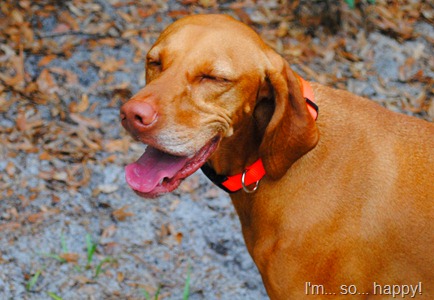 Usually Sadie finds a random tennis ball within five seconds of our arrival at the park, but today the balls were a bit more elusive. (Well, not the real male dog balls. Those were out for the kill and Sadie was looking ripe.)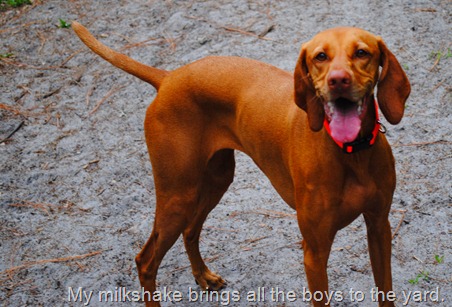 And speaking of balls and genitalia, have you guys heard about this Weiner guy? Two local news anchors were talking about what would happen if he ran for president. Even if he was a good guy and wasn't drowning in a pile of controversy for "sexting," would anyone really vote for a guy named Weiner? I mean, c'mon. America is much to immature for that kind of nonsense. In Ryan's words, "Would you want a President Titties?" Exactly.
Oh! The dog park… right!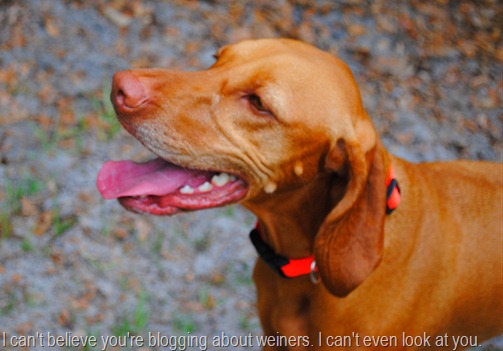 We spent our time at the dog park walking around the trails and eavesdropping on an argument between two dog owners that was quite heated.
We've actually seen quite a few throw downs at the dog park. It's not all rainbows and butterflies when you put a bunch of dogs and their owners in one open area.
Dinner
Eventually we made it home for dinner and split up the food preparation duties. I handled the veggies while Ryan stayed true to his meat man persona and fired up the grill.
While Ryan grilled some BBQ pork chops, I made us roasted Brussels sprouts with sweet potato fries (the last of the bag… sad day).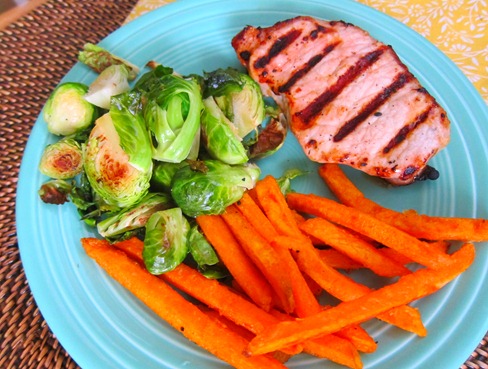 I told Ryan he should brace himself for a lot more grillin' in his future because these pork chops were fantastic. Now that it's summertime, our grill will definitely be put to good use.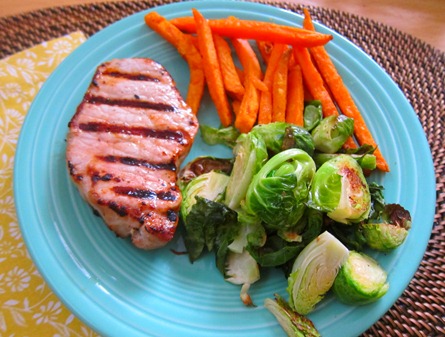 Time to grab a Fudgsicle from the freezer!

Sadie was a busy girl this evening! Ryan and I took her to