Do you ever have those days where you wake up feeling anxious and excited and you can't really pinpoint exactly why you're feeling amped?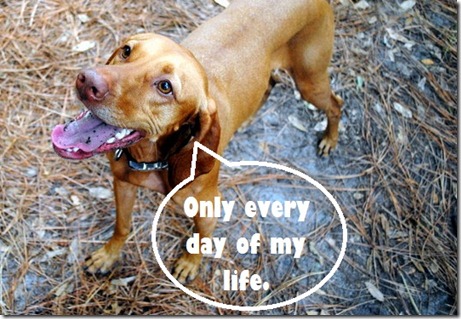 That was me this morning.
I'm finding silly things oddly amusing. Like the comments section on this "recipe" for ice cubes. Or the fact that the word I had to type into the word verification box to comment on Julie's blog this morning was the word "hussies." So great.
Workout
Today's workout took me to the gym bright and early. I completed yet another total body circuit workout from Tina's Best Body Boot Camp. I know I've said it before, but I'll say it again. Tina's workouts make my time at the gym fly by and leave no time for boredom. I'm already looking forward to signing up for her third round of boot camp that will begin in October.
Breakfast
Breakfast this morning was an egg and vegetable scramble.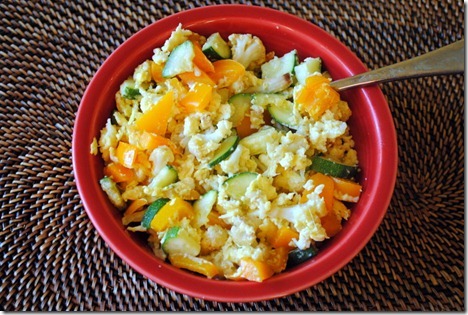 3 eggs
shredded mozzarella cheese
orange pepper
zucchini
leftover roasted cauliflower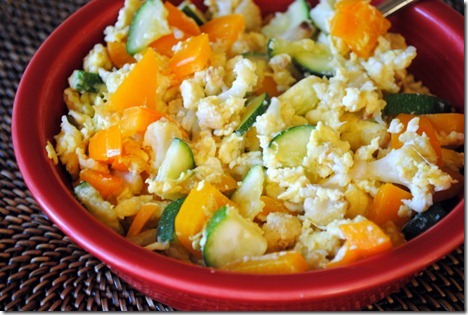 I also ate one of my gluten-free honey pumpkin muffins on the side.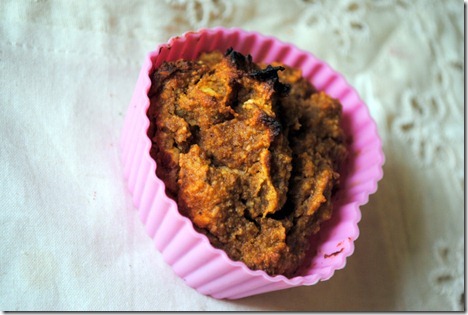 Can't forget a hot mug of coffee!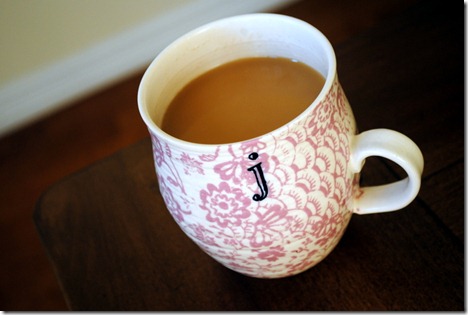 Question of the Morning
What is one thing that is pumping you up this morning?
Without a doubt, I am most excited about the upcoming weekend. Saturday night is the big Taste of the Nation event in Orlando and I can't wait! I've already told my second stomach to be on call. If any of my Orlando friends are going and want a little sneak peek, you can find my recap from last year's event here: Taste of the Nation Orlando.