My rain boots were put to good use today!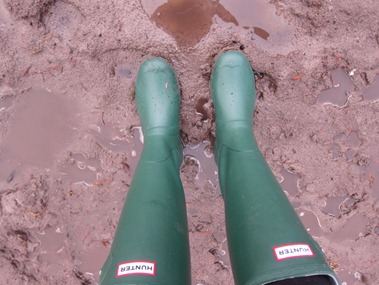 That would be dog park sludge.
I had a great time splashing around in muddy puddles. I may have been trying to prove to Ryan that my investment in my new rain boots was a very wise decision. Now I can play in the dirt without worry! Money well spent.
We headed to the dog park with our friend Ross and his adorable chocolate lab Kona. (Puppy lovers can check out baby Kona pictures here.)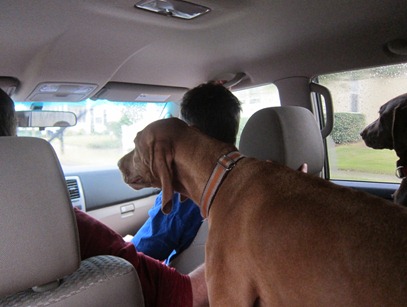 Boys in the front. Girls in the back.
It was still rainy outside, and I spent most of the time underneath a hot pink towel.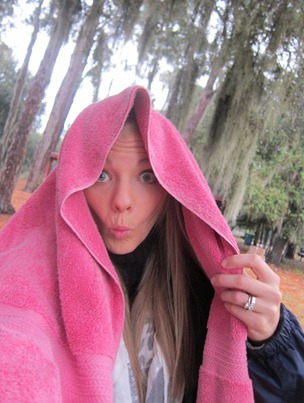 The dreary weather didn't stop Sadie and Kona from having a great time.
Both dogs enjoyed romping in the lake.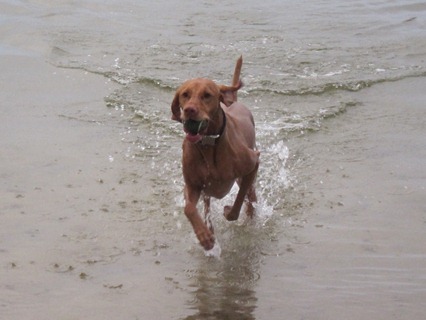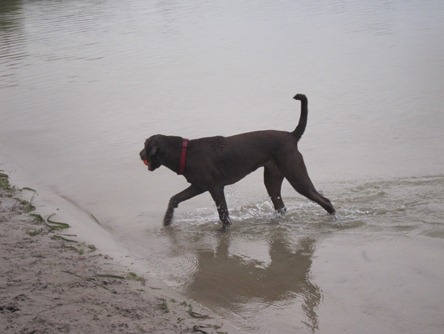 Several rounds of fetch made these two ladies awfully happy.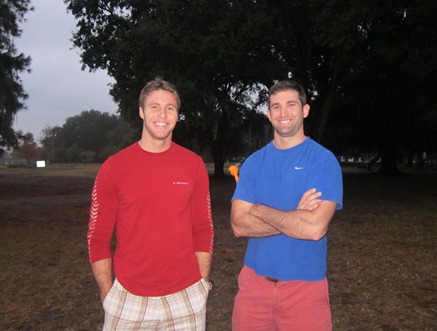 We worked up quite an appetite at the dog park and headed home to change before driving to Houston's, one of our favorite restaurants in Winter Park. 
We shared grilled artichokes as an appetizer.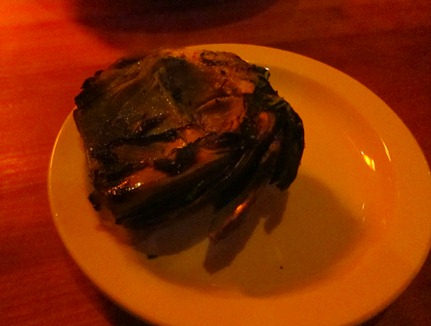 So good! Houston's was actually the place where I learned how to properly eat an artichoke. Definitely a worthwhile thing to learn!
As my entree I ordered a seared tuna salad with avocado and mango.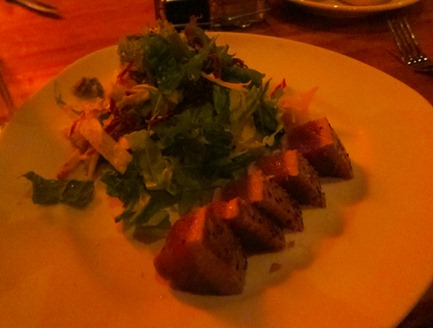 It was delicious (and looks oddly miniscule in the above picture for some reason).
I ate every bite, but still had room for my favorite dessert in the whole world.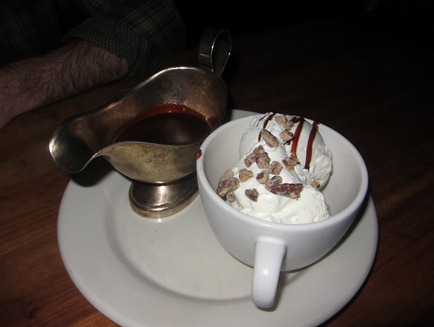 Ross, Ryan and I shared Houston's hot fudge sundae and all raved about it. I think you know how this ended. 
After dinner, we headed home to hang out with Sadie and Kona and catch up some more while watching one too many episodes of the Jersey Shore on DVR. Don't judge… Ross is in his final year of law school and likes it! It's not only for brain dead people, I swear. 😀
Around 10 p.m. Ryan turned to me and said, "I'm in the mood for a treat."
Coincidentally I was in the mood to bake, so I baked up a batch of oatmeal cookies for the three of us.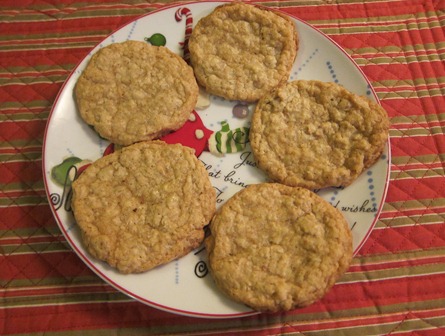 I totally made up the recipe and was so please with how the cookies turned out. They were honestly the best cookies I've ever made from a recipe I created. I am planning to save the recipe to post as a guest post on a friend's blog, but I'll be sure to send you guys a link to the post when it's up!
Now I'm off to hang with the guys and our dogs before gettin' in bed.
Hope you're enjoying the weekend!