Last night's cocktail party was quite the hullabaloo! <—Where did that word come from? But really, the energy in the Reading Terminal Market in downtown Philadelphia was absolutely contagious.
Bloggers, booze and badges.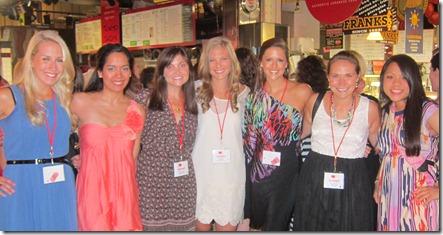 I mean how cool do we all look with our sexy conference name tags? Let me answer that for you: Not Very!

The cocktail hour kicked off at 7 p.m. and included heavy hors devours, beer and wine.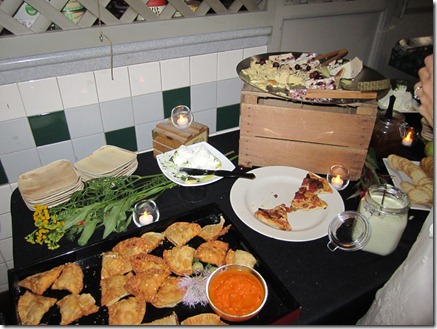 My fabulous roommates for the weekend, Tina, Courtney, Lisa, and I arrived fashionably late and ready to use up our drink tickets and eat some food!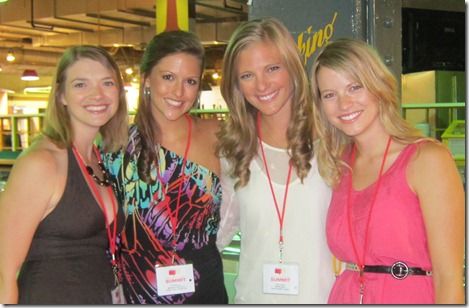 My favorite appetizer of the evening was some kind of a crab and corn fritter that I dipped into a creamy chipotle sauce.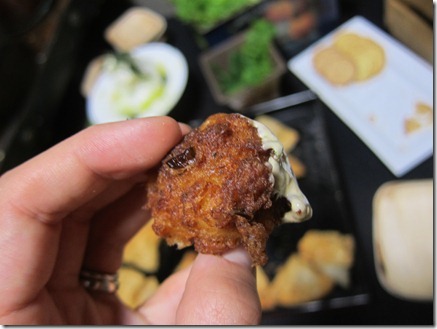 Oh yes.
The whole event was a lot of fun! It felt like stimulation overload meeting so many bloggers and blog readers in such a short timeframe. I really wished I had more time to chat for longer with so many people! I guess I'll have to try to take advantage of the breaks in the agenda tomorrow to meet more people and continue to get to know new-to-me bloggers.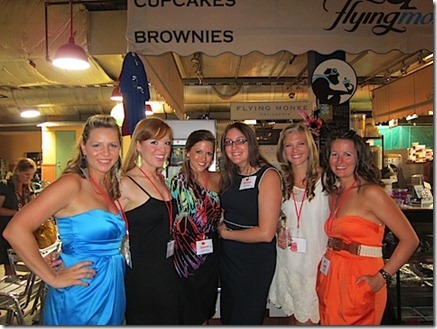 (Photo courtesy of Meghann)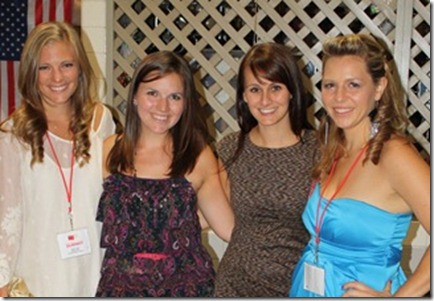 (Photo courtesy of Caitlin)
Now I gotta get goin'! The Health Living Summit breakfast buffet is in full swing… and my presentation is in two hours. Eek!