Our apartment went from this…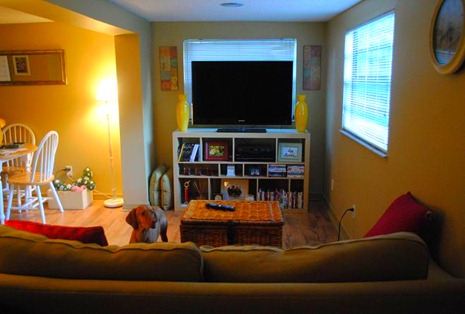 To this…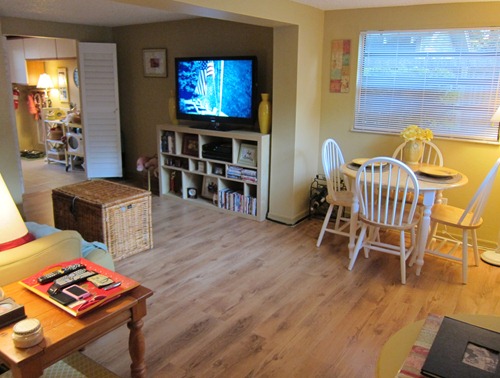 We were both starting to feel like our apartment was looking a little blah and decided to flip flop our "dining room" and our "living room."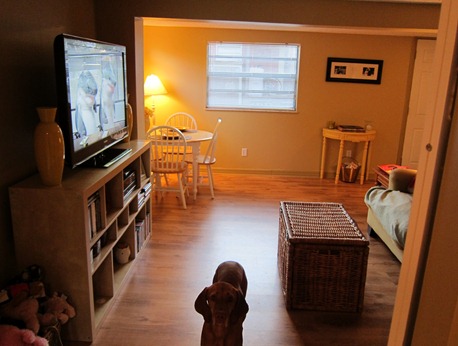 I think the end result looks a lot more open. Plus, I like how our kitchen table is now underneath a window. I'm all for more light!
The real work in rearranging our apartment wasn't in the moving of the furniture, but in the vacuuming and floor-scrubbing. Note to self: Clean underneath the couch more often. We found two of Sadie's toys and a random cup under the couch among the dust. Yeesh.
After rearranging our apartment and taking Sadie on a quick walk, we were ready for dinner.
Dinner
We kept things simple with meatball subs and white cheddar macaroni and cheese!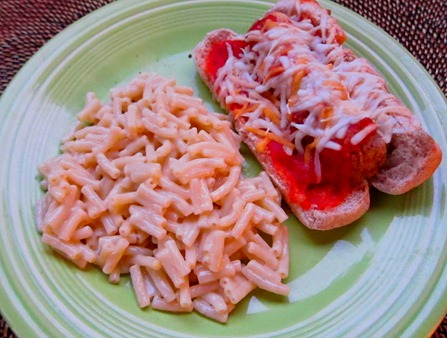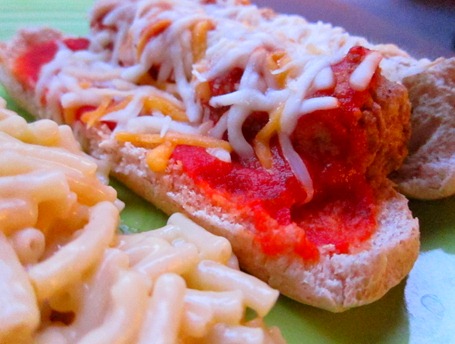 We used turkey meatballs to make the subs and topped them with marinara meat sauce and a sprinkling of shredded cheese before broiling the subs in the oven to melt the cheese and lightly toast the whole wheat hot dog buns.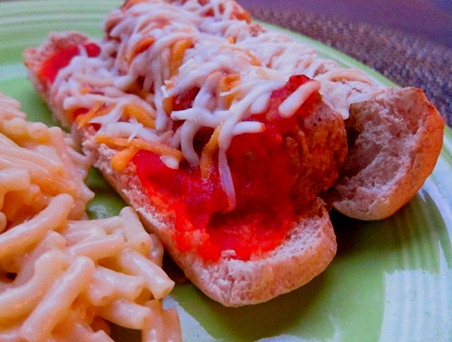 Such a simple and easy dinner!

The rest of the night will be spent relaxing. I think this is the first time I've sat down for more than 20 minutes in our apartment today. Phew!

Is anyone else watching America's Next Great Restaurant? Ryan and I are really enjoying it so far!

Though we've spent all afternoon and evening in our apartment (except for a quick 30-minute walk with Sadie), we've been busy!