I allowed myself to sleep in this morning and catch up on some much-needed rest after my trip to New York City. I'm hoping to sneak in a lunchtime workout after I drive back to Ocala, but even though I skipped my morning workout, I made sure to return to my healthy habits when it came to selecting breakfast.
Last night I prepared a batch of blueberry overnight oats and baked some of my favorite homemade almond butter granola.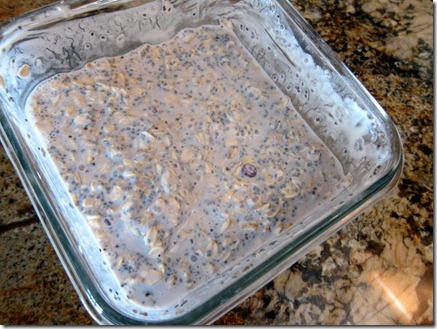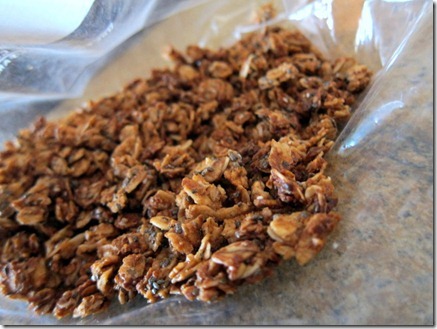 Sometimes a little forethought makes breakfast a breeze!
I am also nearly three quarters of the way through a pint of fresh blueberries that I started snacking on as I sat down at my computer. Apparently today is blueberry breakfast day!
Run-In with The Bachelor's Emily
Those of you who follow me on Twitter and Facebook know about something a little crazy that happened to me yesterday.
This Bachelor-lovin' girl just happened to be seated directly in front of Emily from this season's Bachelor on my first flight from New York City to Charlotte, North Carolina where I had a layover!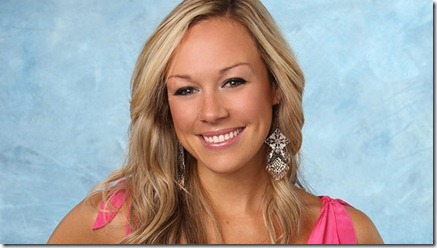 I was reading my new book and just happened to glance up as she was walking by and recognized her, but couldn't place where I knew her from until after a minute or two when it hit me!

I turned around and said, "Excuse me, do you happen to be on The Bachelor this season?"

She smiled and laughed, saying that she was Emily.

Emily was extremely friendly, especially after I told her that I totally agreed with her about her feelings toward nut-job Courtney. She said that it was painful to watch last week's episode when all the Courtney drama went down and I felt for her, especially since she was so laid back, smiley and normal in person.

Then the flight attendants went through their whole safety spiel and I didn't bother her for the entire flight… but I couldn't let my fellow Bachelor fans down and not talk to her a bit more after we landed. Puh-lease.

We actually ended up talking about her future plans (she isn't after Hollywood fame and hopes to work in her field after she graduates with her PhD in epidemiology in April) and other random non-Bachelor related things and I left the plane telling her "good luck" with The Bachelor, if she really wants it since Ben is losing his luster for me this season.

Kind of crazy, huh?

My random run-in with Emily made it even more fun to watch last night's episode, though I was so sad to see who went home. (I won't write her name out here just in case any of you DVRed it and are waiting to watch.)

Time to hit the road. I can't wait to be reunited with Ryan and Sadie!

It feels rather nice to know that my life will be returning to normal today!