Good morning and Happy Friday!
My Friday began with a five mile run with my favorite furry running buddy.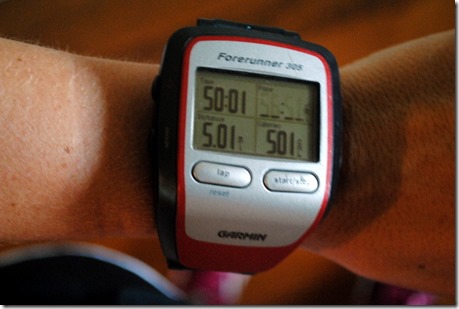 My legs felt like lead for the first two miles and Sadie and I took an excessive amount of potty breaks for the potty princess, but in the end we completed our run in 50 minutes.
Have any of you guys ever been outside running on garbage day and felt like no matter which way you turned, you ended up running behind the garbage truck? There are a ton of cul-de-sacs in our neighborhood and apparently I kept picking the wrong one to run down because I kept finding myself running behind or around a garbage truck. Oh how I love the sweet smell of trash in the morning! That'll wake you right up!
Breakfast
Once I got back home, I took a quick shower before assembling a cold breakfast.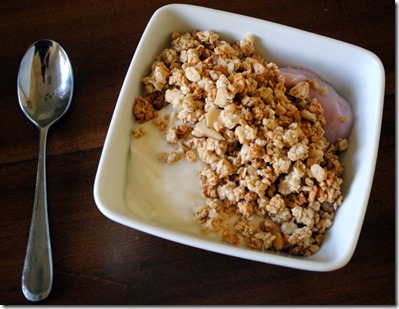 I mixed Liberte coconut yogurt with blueberry Greek yogurt and topped everything with vanilla granola from Earth Origins.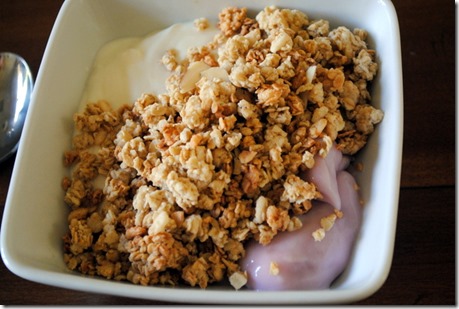 Yum!
Now I'm off to a local radio station for a fun morning. I'm in a bit of a hurry, but I'll be sure to fill you guys in this afternoon.
Have a fantastic Friday!
Question of the Morning
What kind of music does your favorite radio station play?
I have no tolerance for commercials on the radio, so I flip around a lot. The radio presets in my car include a classic rock station, pop station, country station and more. I like a wide variety of music!