This morning I awoke feeling excited about my new life. Of course I am looking forward to essentially being my own boss and working from home, but part of me is also nervous about not having anyone to hold me accountable other than myself. Fortunately I've always been pretty self-motivated and I am determined to work hard every single day. I plan to approach my new working from home lifestyle with diligence and vigor.
I figured the best way to get my new career path started on the right foot was to go with what I know: A morning workout!
Since I had a lot on my mind this morning, I figured I would take my new coworker for a run… unplugged.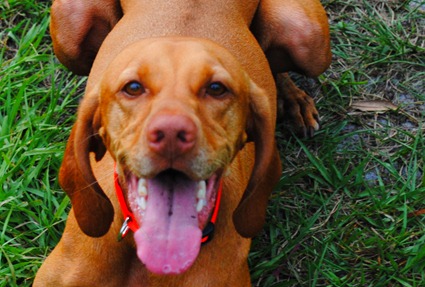 No iPod, no Garmin, no heart rate monitor. Nothing.
As I set out on my run, I praised myself for wanting to spend my time running alone with my thoughts and for being so introspective. How adult of me!
Well, about three minutes into my run these thoughts changed and I was cursing myself, wishing I had some kind of a beat blasting in my ears to keep me going.
About a mile into my run, my thoughts changed again and I found myself enjoying the sounds of my breathing and the light tread of Sadie's paws on the sidewalk. I switched my running plan from running our usual five-mile loop to doing whatever I wanted to do for that five mile loop. Running, walking, cartwheeling, whatever!
I ended up running about two miles to the path by the lake downtown where I ran the straightaway parts of the path and walked the curvy parts before walking half a mile home. I really enjoyed getting out there in the morning air and doing whatever workout my heart desired at that moment.
Breakfast
Breakfast this morning was a redeeming one. After making the world's worst ginger-peach-vanilla smoothie yesterday, I had to prove to myself that I hadn't lost my smoothie-making knack.
I stuck with a chocolate base because that's always a safe bet.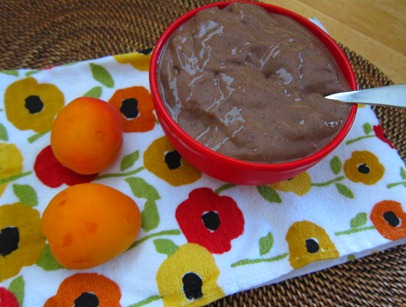 Into the blender went:
1 1/4 c. almond milk
1 scoop chocolate protein powder
1 tbsp. cocoa powder
1 handful fresh spinach
1 c. frozen strawberries
1/4 c. vanilla Greek yogurt
1 pinch xanthan gum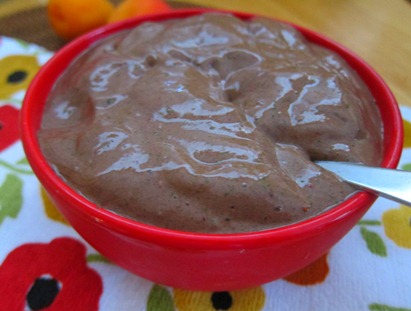 Much better!
Time to begin my first day at my new job!

I plan to first try to fix the serious speed issues on the site (sorry it went down for a bit yesterday and is so slow lately) and organize my PBF g-mail box. My g-mail box is out of control right now and I feel like the only way I can possibly keep track of freelance projects and blogging to-dos and emails is to be organized. Time to roll up my sleeves and dive in!